How 'Terminator Genisys' Brought Back the Nike Vandal High
Both in the movie and in stores.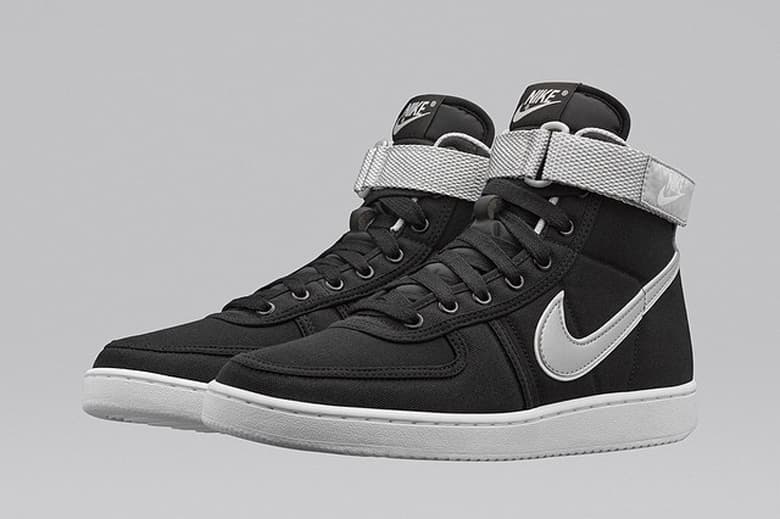 One of the most unexpected retros made a comeback this year, in the form of the Nike Vandal High. Having been out of commission for a few years, the shoe was first thrown into the spotlight in 1984 as the pair of kicks Kyle Reese picked up in the original Terminator movie. And while the NikeLab retro being scheduled for just a week before Terminator Genisys hit theaters may seem like a suspicious coincidence, it really is.
Rewind a year and a half back, when costume designer Susan Matheson was enlisted to work on Genisys. Her first call was to Nike to request a fresh set of the then-discontinued style. Understanding the massive undertaking, but feeling the need to do the footwear justice, Matheson settled for nothing less than authentic, Nike-made shoes. After multiple hurdles and setbacks, she eventually negotiated a limited run of the original sneaker. But her problems didn't end there, as when she finally received her handful of pairs, around half of them mysteriously went missing. And although filming continued, Matheson was as shocked as everyone else to learn that the shoe was coming back. While Nike hasn't commented on the coincidence, head over to Sole Collector to read more about Matheson's journey to get the original Vandal Highs back of Reese's feet.