Drug Capital of Mexico Rejuvenated With Colorful Mural
Injecting color and community spirit into Palmitas.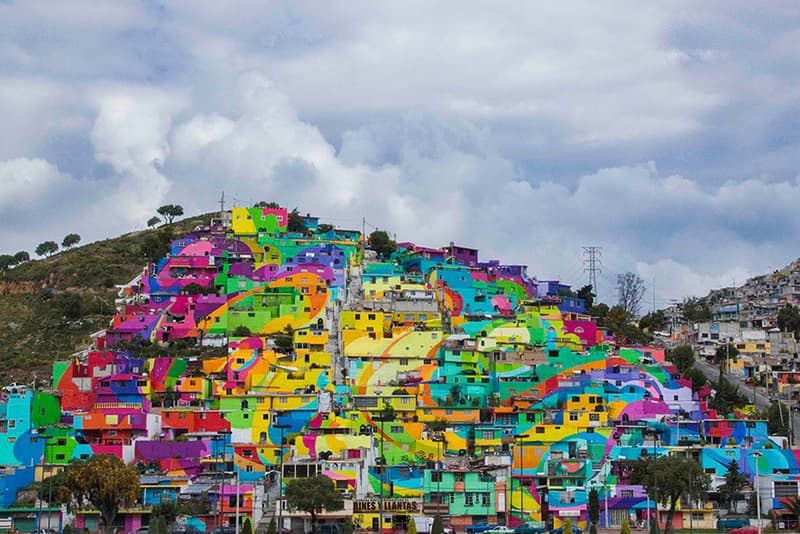 One of the world's largest murals has been commissioned by the Mexican government to rejuvenate a small pueblo at the heart of the country's drug trade. Covering 209 homes and over 215,000 square feet in Palmitas, the mural features a hybrid of styles, and was completed by 10 artists going under the name of Germen Crew. Designed to promote a more positive culture and healthy urban living in an area long plagued by crime, the artwork uses high quality paint to ensure durability and longevity.