Dime x Alltimers Ryan Gosling Cruiser
The Gos immortalized as a skate deck.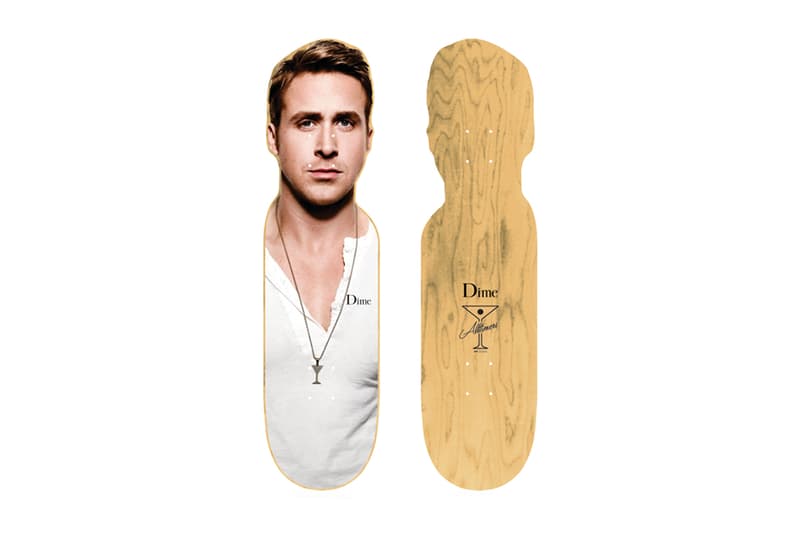 Having previously immortalized the likes of Marisa Tomei, a Jesus piece, and stacks of cash as skate decks, Alltimers now turns its attention to Ryan Gosling. Created alongside Montreal-based Dime, the design — billed as "the first-ever board designed specifically for girls to ride" — is exactly what it sounds like: a cutout cruiser of The Gos. Complete with a Dime-emblazoned henley and Alltimers chain, the collaborative Gosling deck is due out July 15 at 12 a.m. EDT with the relaunch of Dime's web shop.