Alexander McQueen Harness Sneaker
A clean black sneaker set atop a chunky white sole.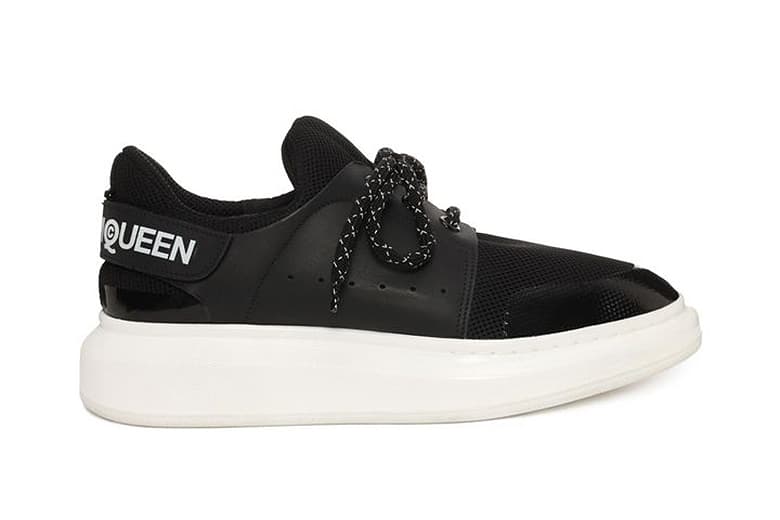 For Alexander McQueen's new collection, the black and white sneaker trend lives on with its new Harness sneaker. Featuring a Velcro heel cage, the shoe is comprised of calf leather and mesh for a premium finish. Set atop a clean white bulky sole, the shoe can be laced up or worn as a slip-on. You can now purchase the sneaker from Alexander McQueen's website.