6 Creatively Repurposed Historical Spaces to Visit
A concise survey of the most well-executed historical buildings and interiors the world over.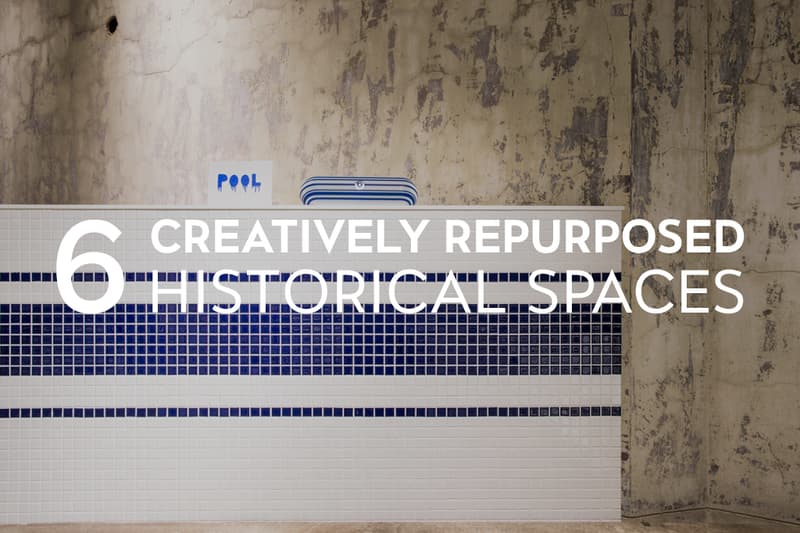 There's something to be said for architecture from the past: whether they were built to quietly nestle a person from the chaos of the city, or to inspire wide-mouthed reverence with their scale and splendor. These buildings and spaces have a certain je ne sais quoi that cannot be found in the geometric glass-and-steel structures of today. Here, we have collected six examples of spaces, from Kyoto to Buenos Aires, that wear the hard-earned patina of a bygone era with pride, whilst simultaneously negotiating their unique historical character in an increasingly globalized world.
---
Leica Store, Kyoto
1 of 8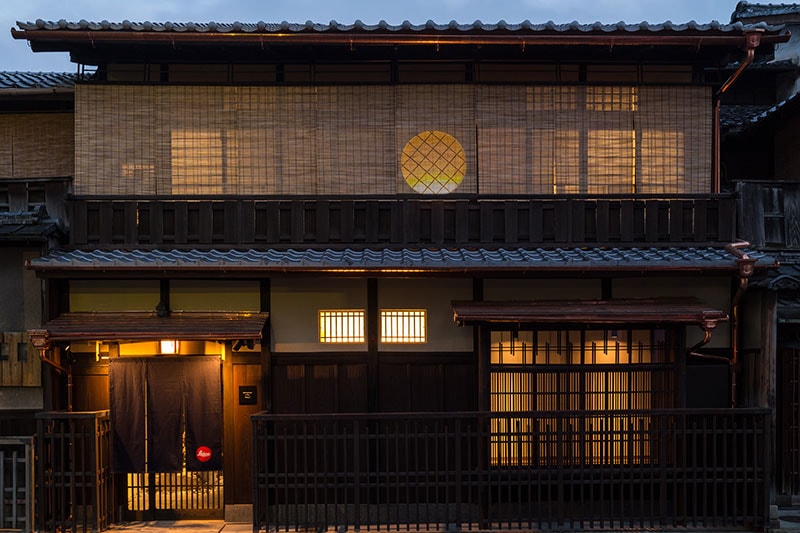 2 of 8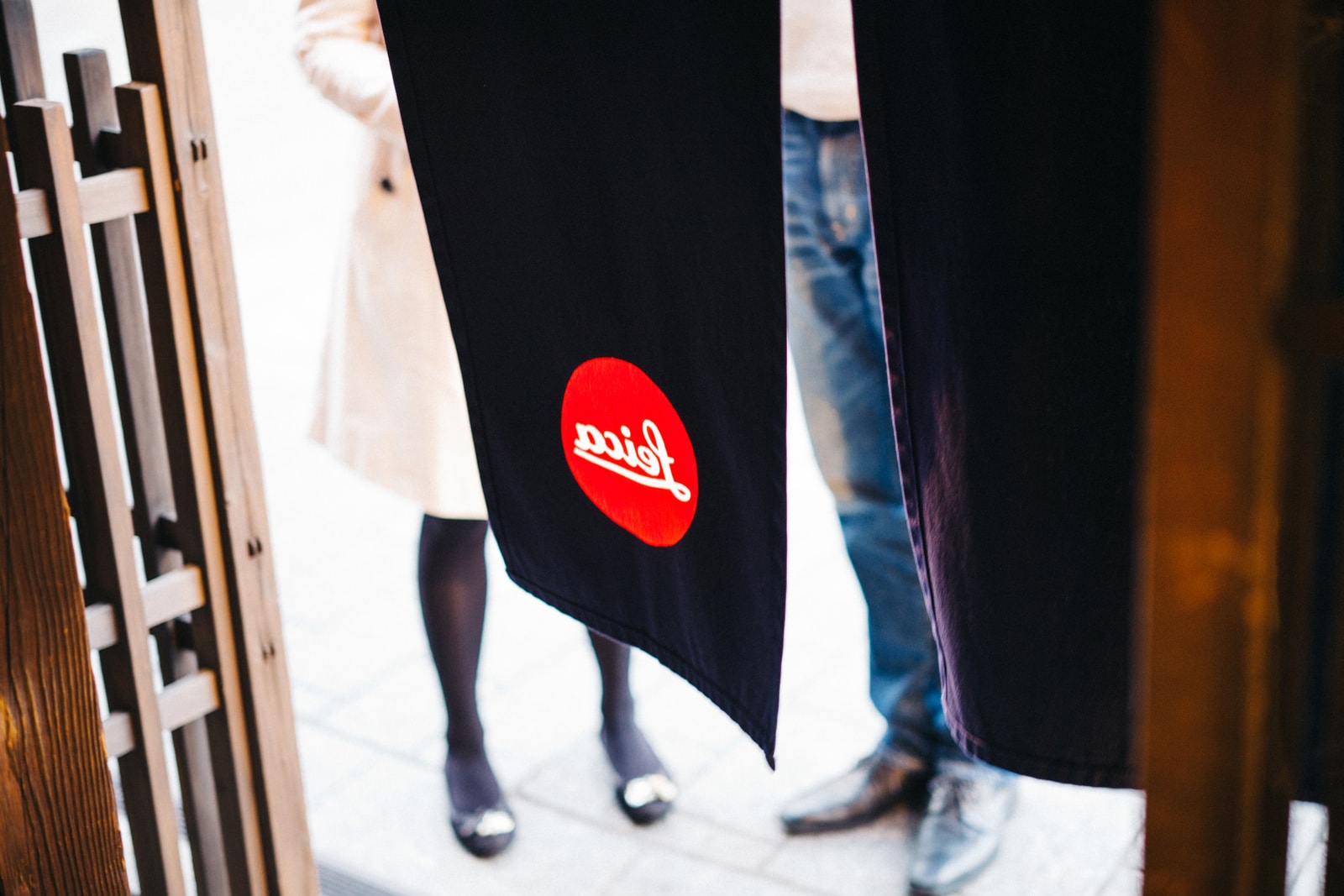 3 of 8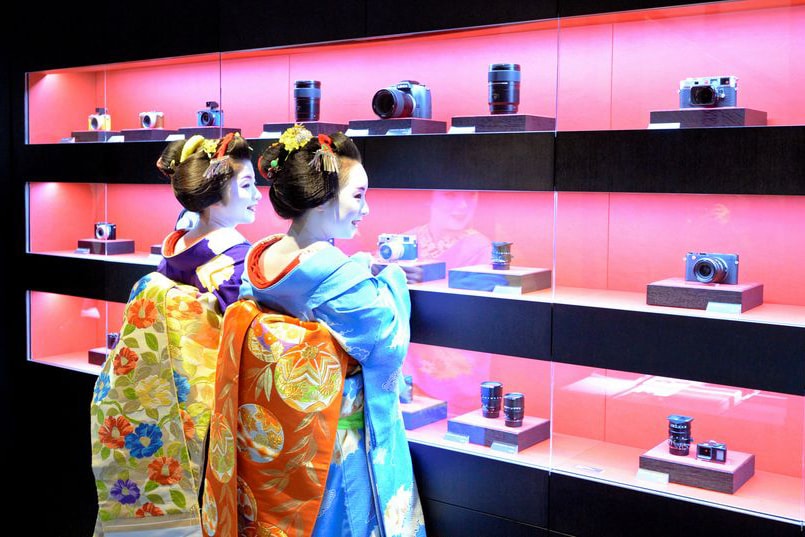 4 of 8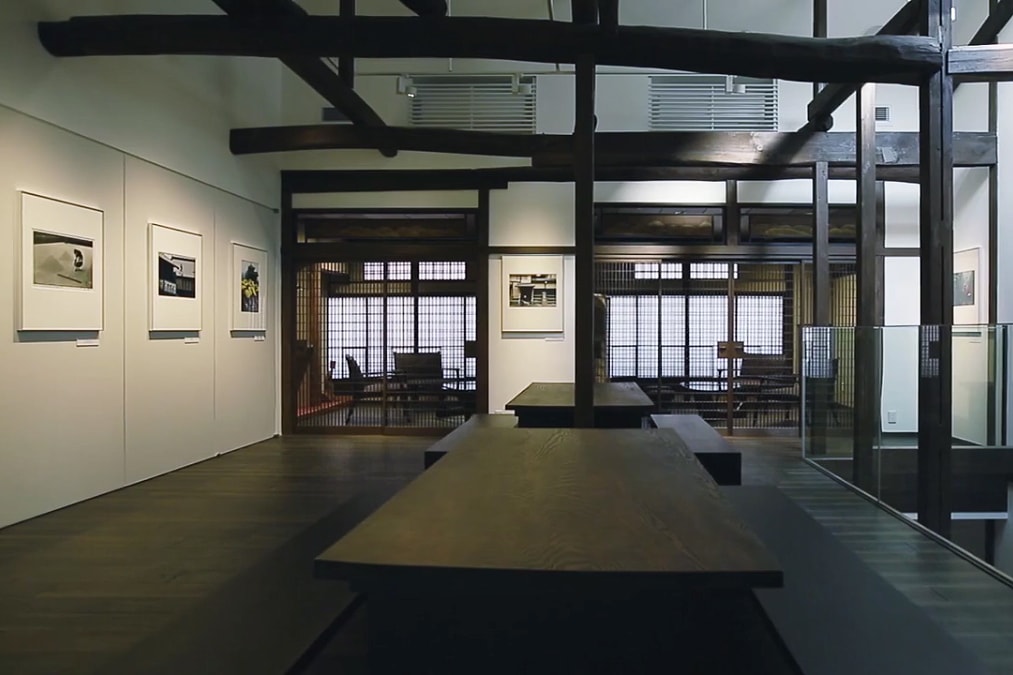 5 of 8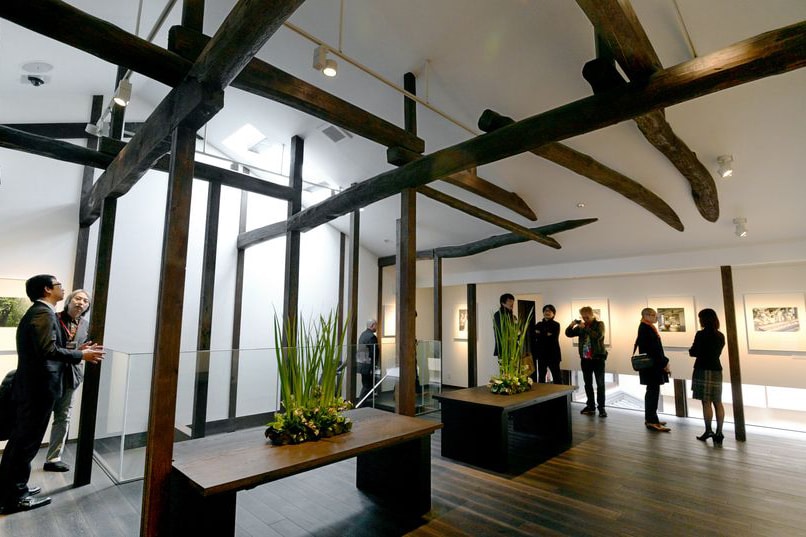 6 of 8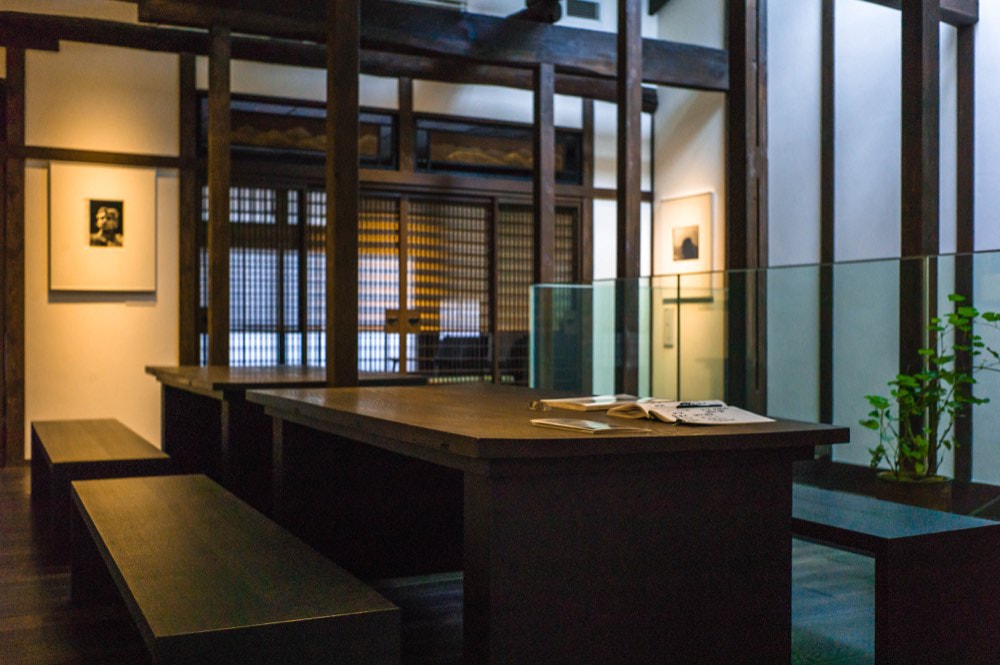 7 of 8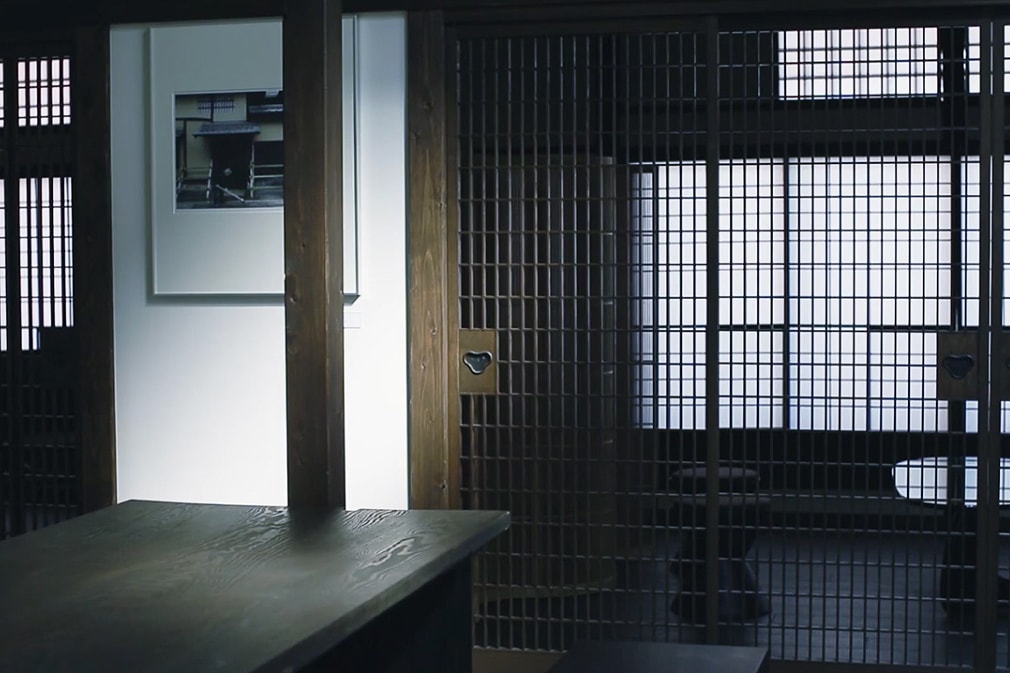 8 of 8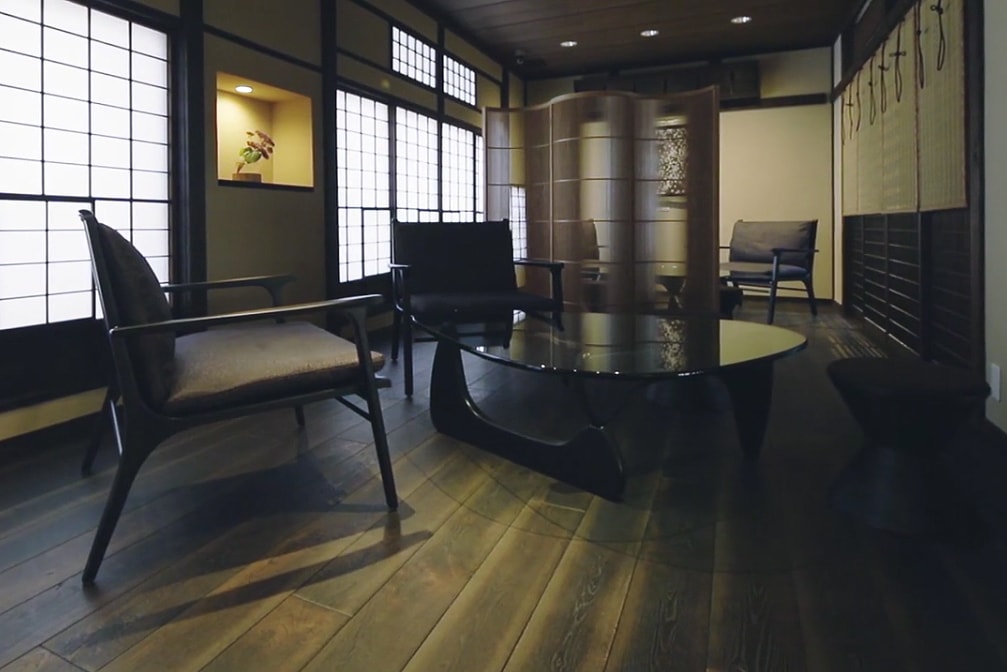 We first begin in the Japanese cultural gem that is Kyoto, specifically in the city's traditional geisha district of Gion, where acclaimed camera manufacturer Leica opened arguably its most beautiful retail space in 2014 in the form of a converted 100-year-old, two-storey machiya townhouse on the tourist-laden Hanamikoji Street. Taking the narrow layout of the Edo-period machiya structure, Leica preserved the original wooden beams and pillars while commissioning traditional local artisans and craftsmen to build custom fittings and pieces of furniture from lacquered wood. The end result bonds the emphasis of tradition in craft-making between both the German company and Kyoto's deep artisanal history, and creates a space of calm and reflection that expertly blends the brand of Leica with authentic elements of Japanese design. If you're lucky, you might even catch a fleeting glimpse of a geisha at dusk from behind the Leica-stamped noren door curtains.
605-0074 Gionmachi minamigawa
Higashiyama-ku, Kyoto City
Japan
---
the POOL aoyama
1 of 4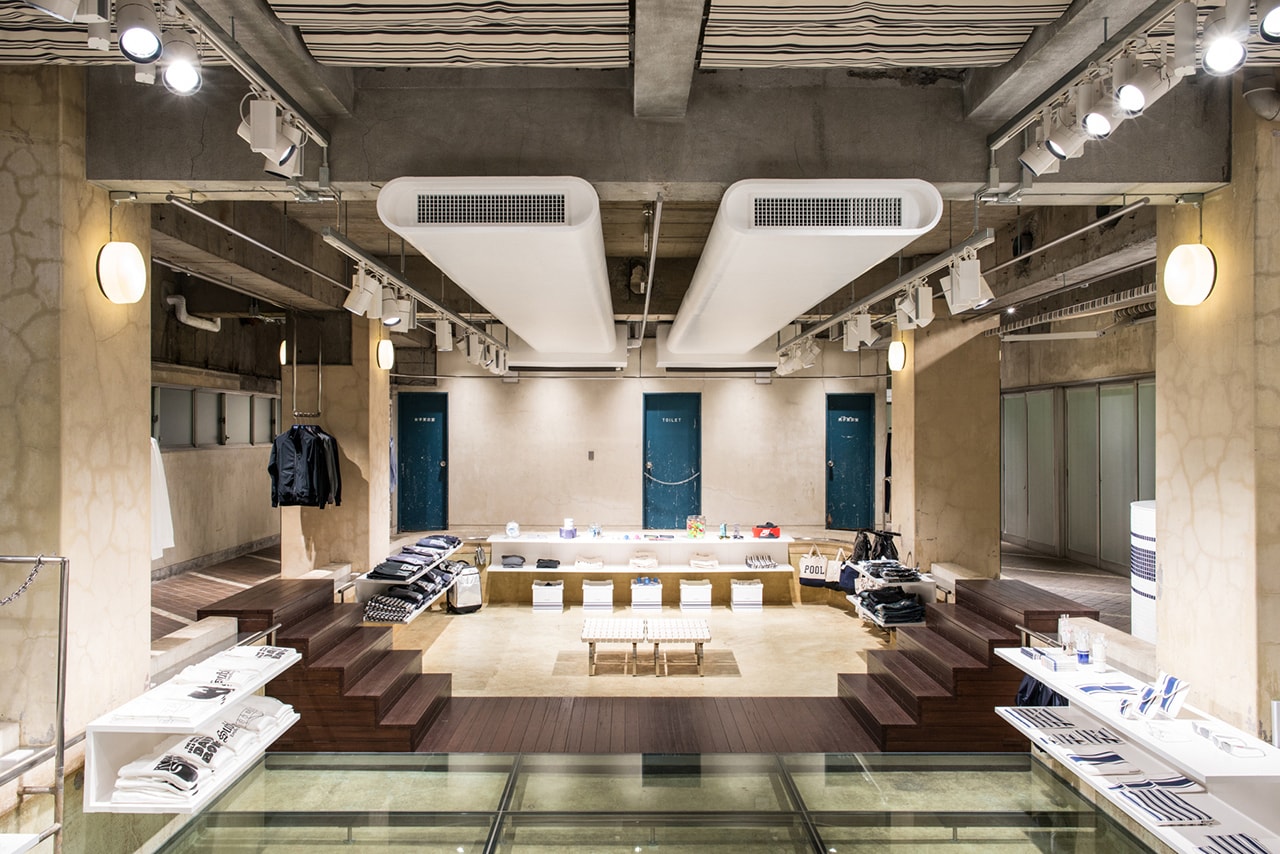 2 of 4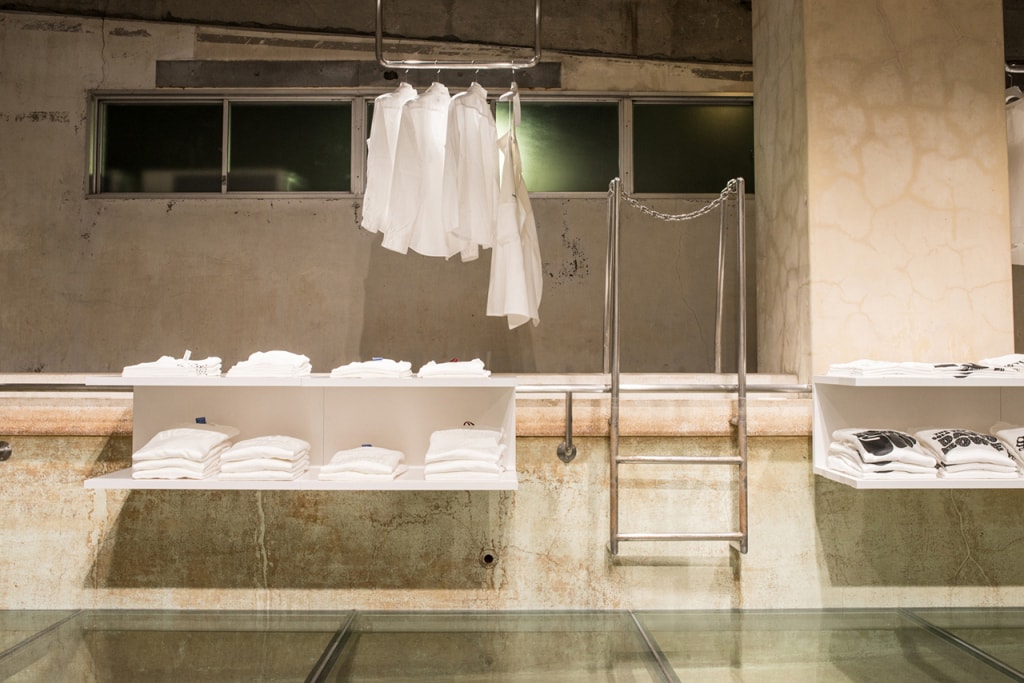 3 of 4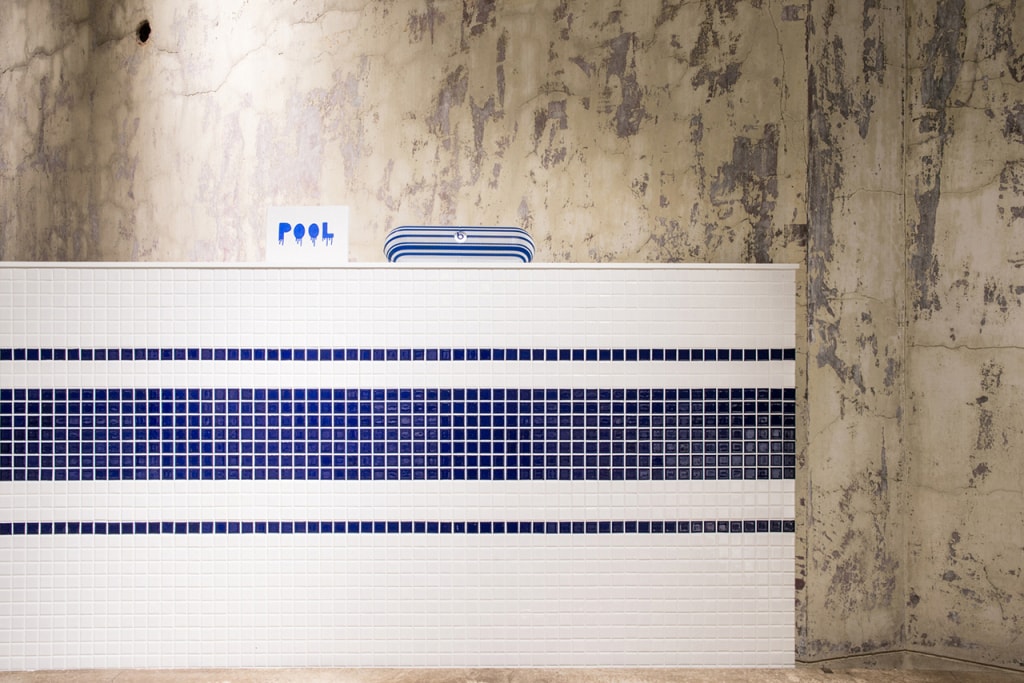 4 of 4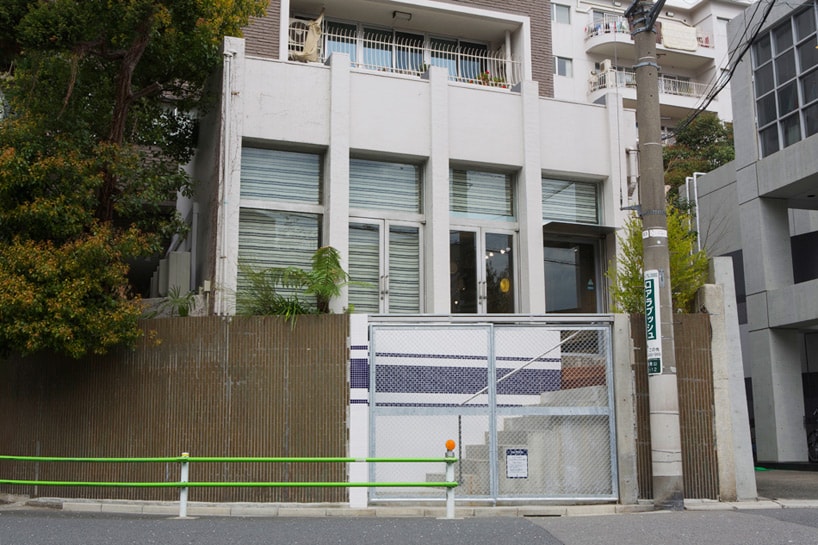 Moving north to bustling Tokyo, we find a store that is no stranger to the pages of HYPEBEAST. Opened by streetwear maestro Hiroshi Fujiwara in April 2014, the POOL aoyama concept store takes its name from Fujiwara's own J-WAVE radio program JUN SOUND POOL, and is located in a repurposed swimming pool on the ground floor of a 1970s apartment building in the Aoyama district. Architect Nobuo Araki sought to minimally refurbish the space, keeping much of the original floor tiling and concrete interior as well as the changing room doors. To the space, Araki added a reinforced glazed flooring, industrial fittings as clothes racks, and touches of wood panelling and shelving, choosing instead to let the unique setting speak for itself. It has indeed done this in dividends, providing a source of inspiration for Fujiwara's aquatic-themed designs sold exclusively at the concept store.
5 Chome-12-24 Minamiaoyama
Minato, Tokyo
Japan
---
PMQ
1 of 4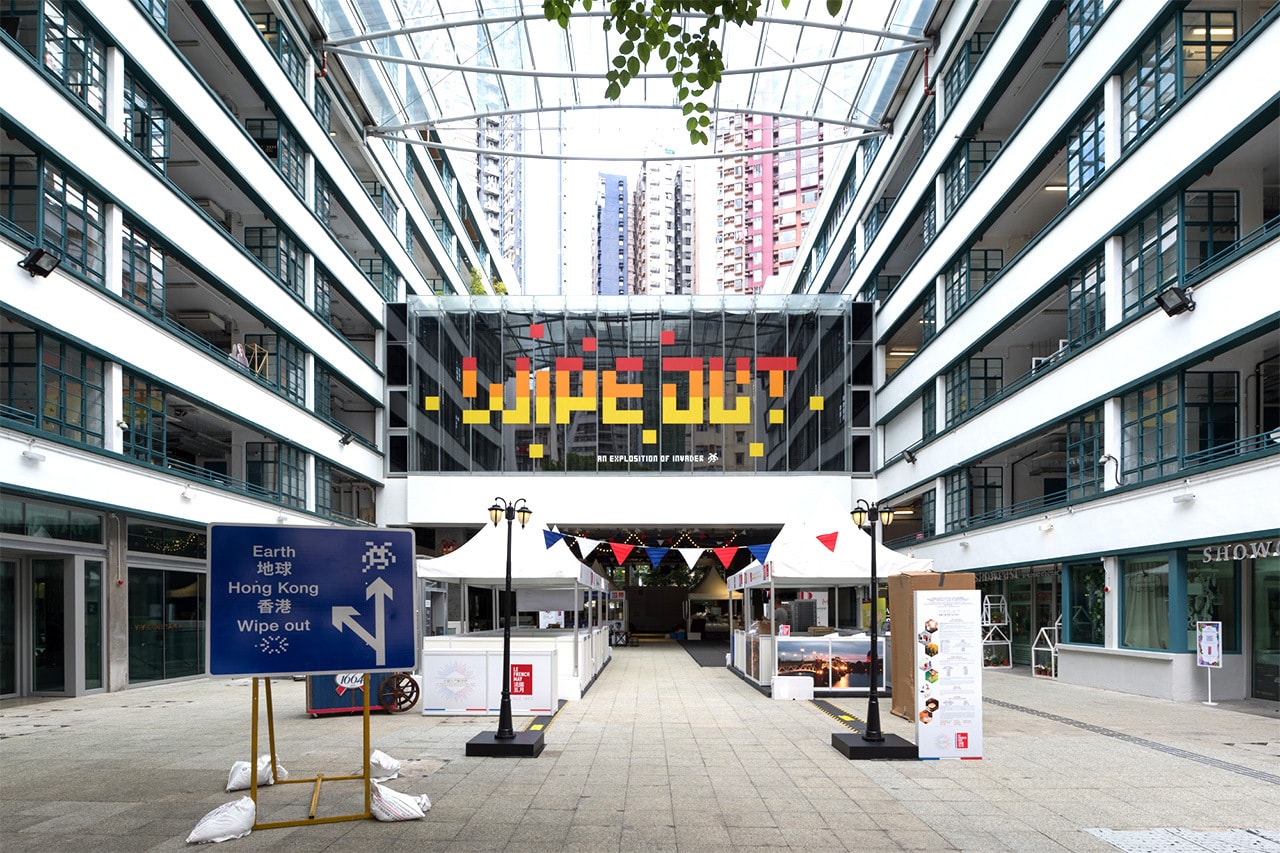 2 of 4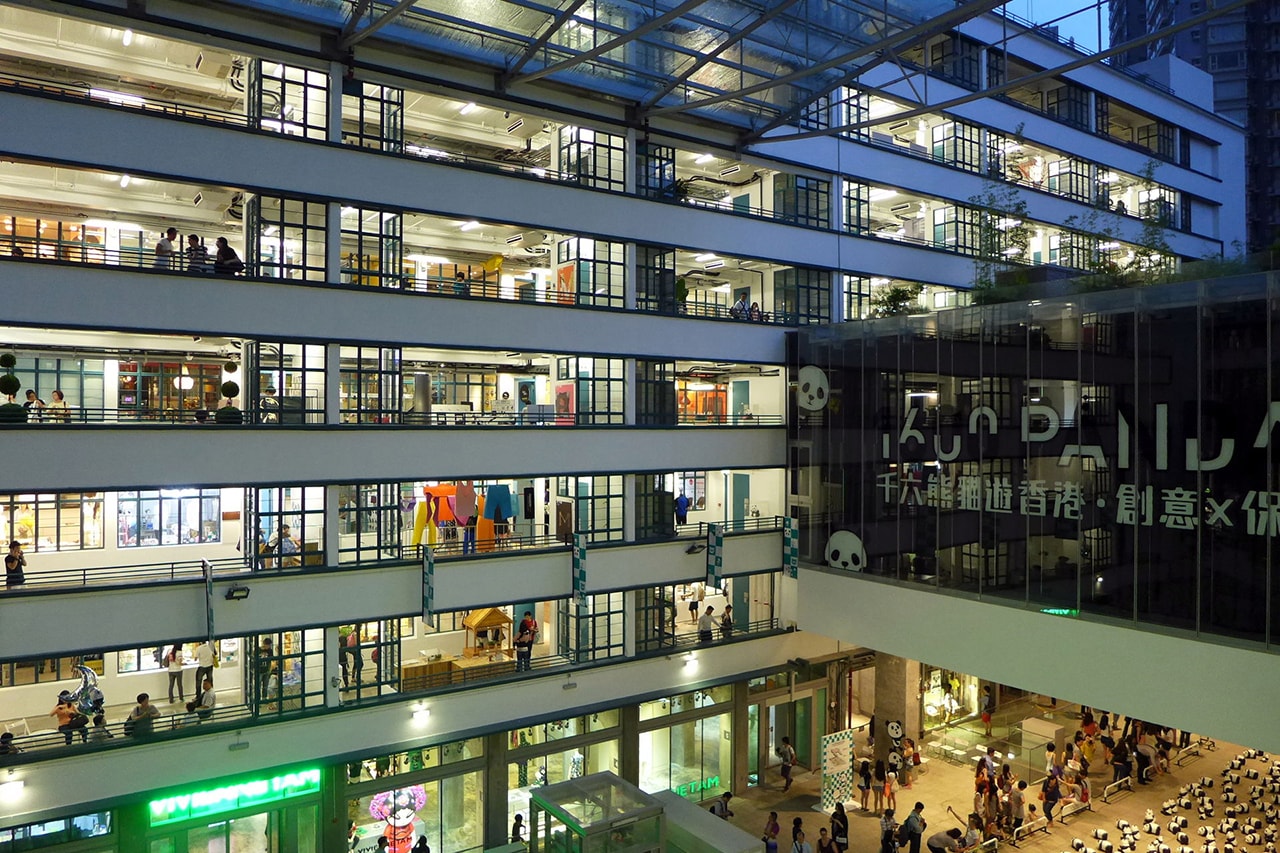 3 of 4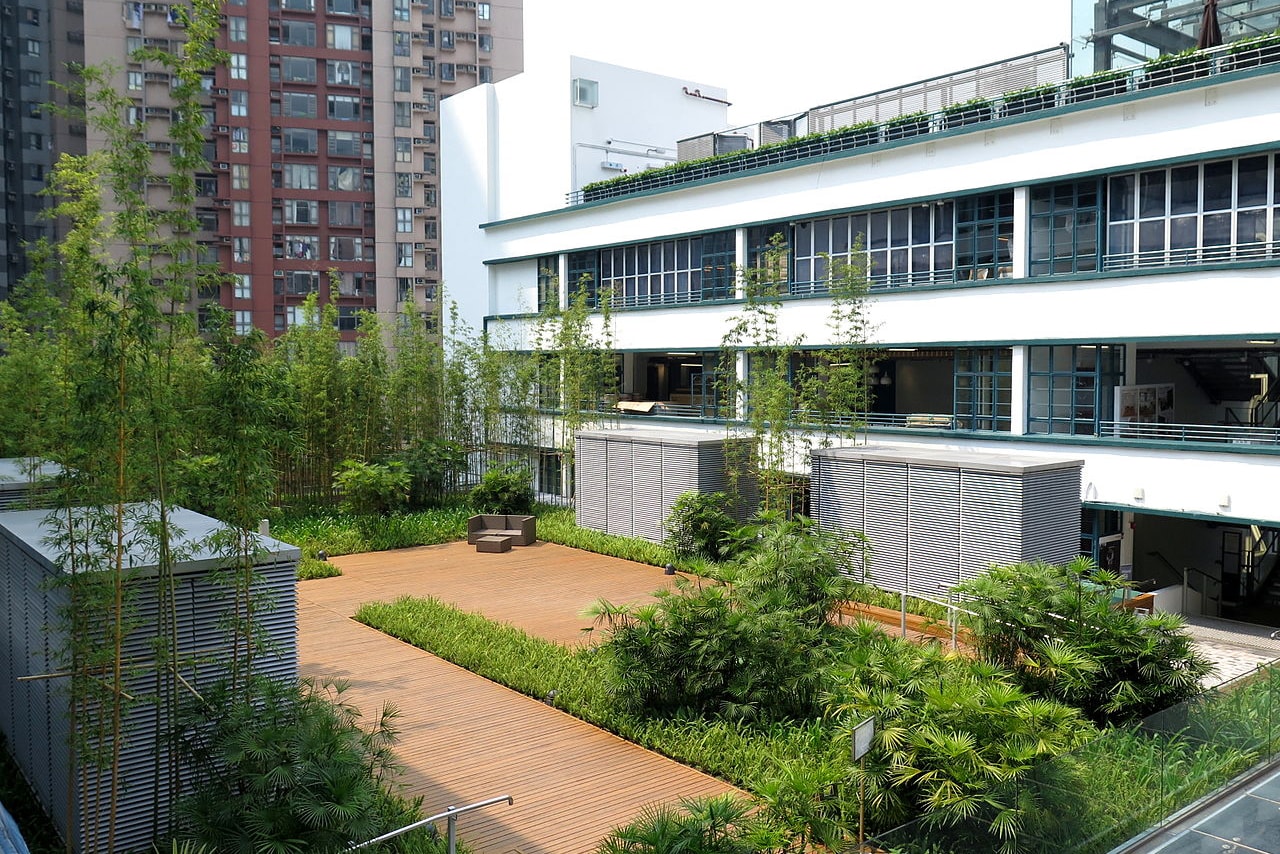 4 of 4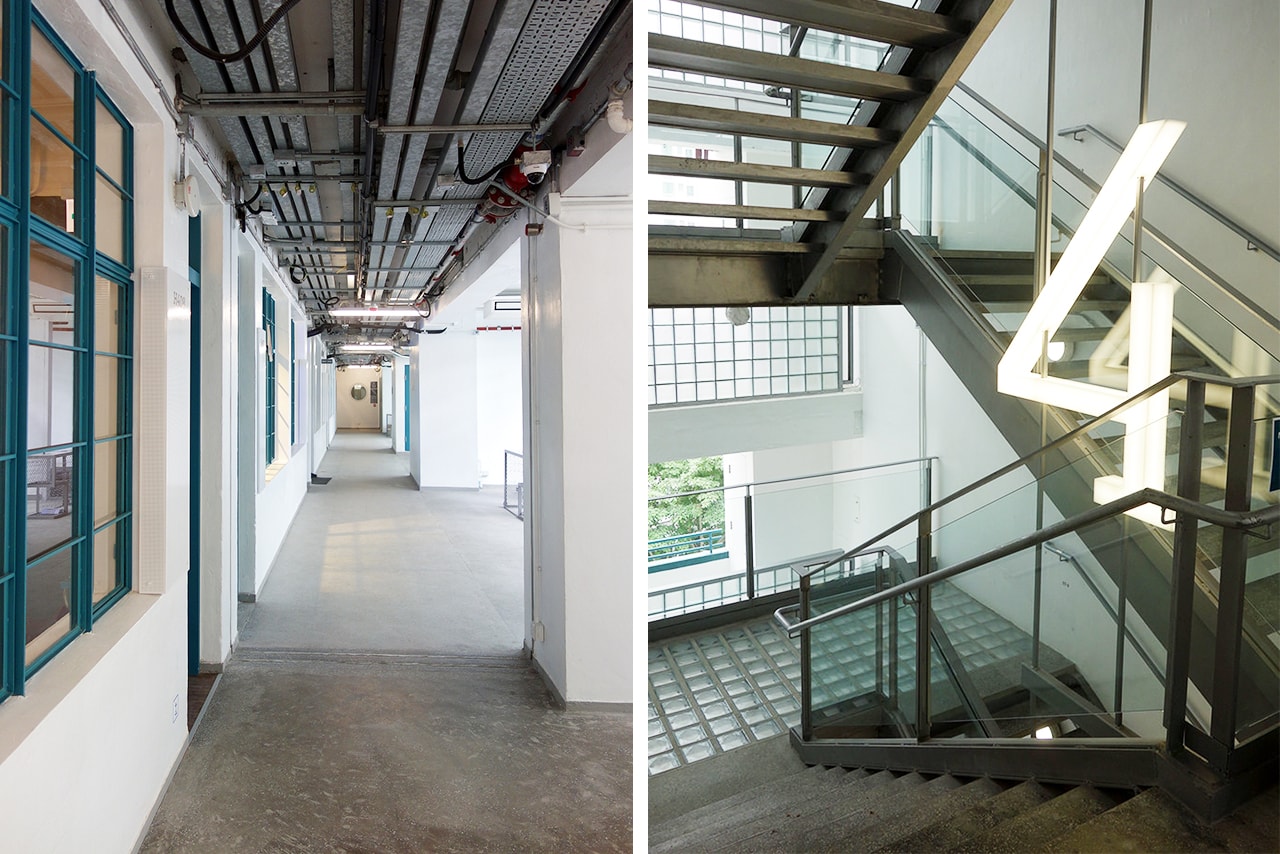 From a 1970s-era Tokyo apartment building, we move to Hong Kong and the PMQ design hub in the Sheung Wan district, which is housed inside the historic Police Married Quarters (hence the name). Built in 1951 to provide homes for married policemen and their families, the building — which is comprised of the Staunton and Hollywood blocks — underwent extensive renovations in 2012 to become a hub to promote Hong Kong's burgeoning creative industry. The complex has over 100 units (each one a family home previously) housing the studios and retail spaces of various small-scale, independent fashion and craft labels, with each shop connected to spacious corridors reflecting the communal nature of mid-century housing design in Hong Kong. A central courtyard provides an event space, while the QUBE, a modern addition linking the two blocks, has hosted exhibitions for the likes of street artist Invader and Hermès.
35 Aberdeen St
Central
Hong Kong
Hong Kong S.A.R.
---
Power Station of Art
1 of 5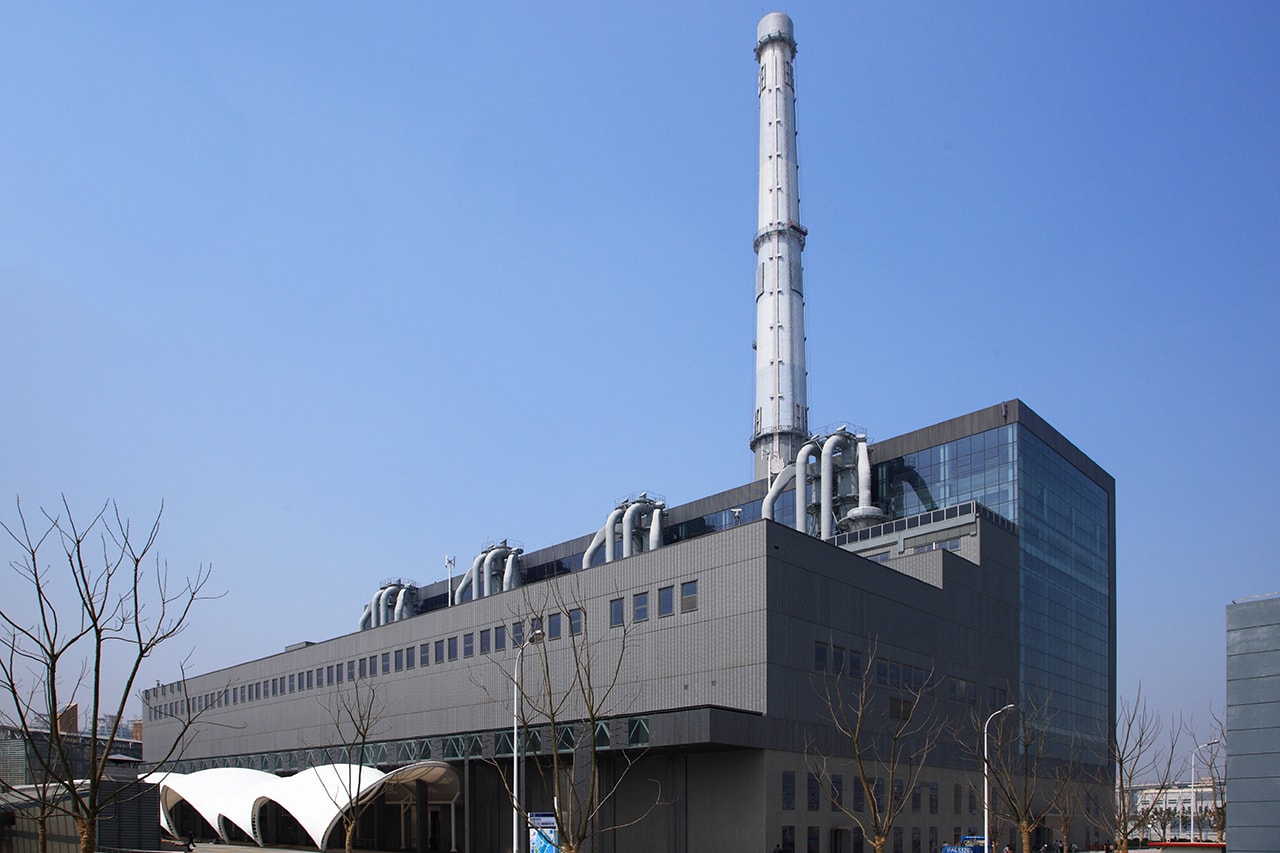 2 of 5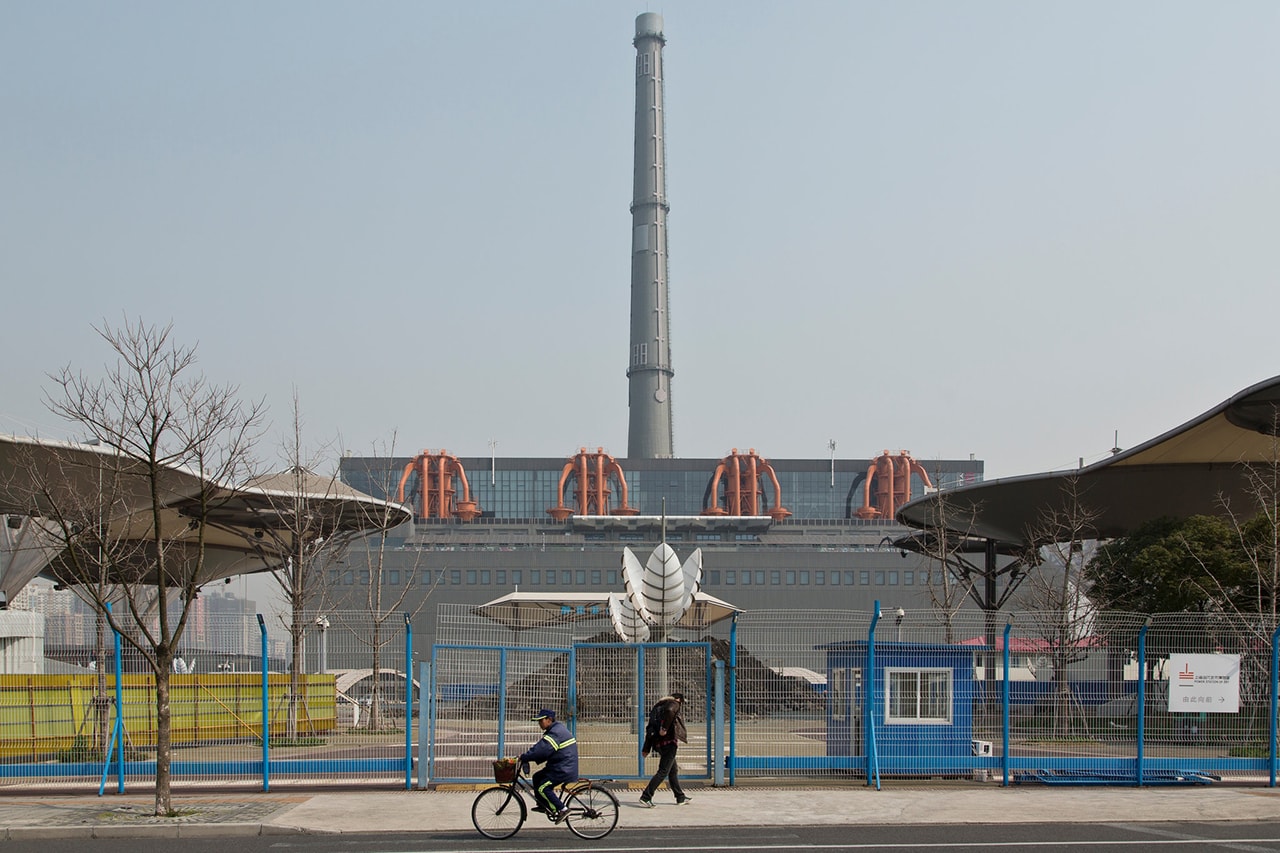 3 of 5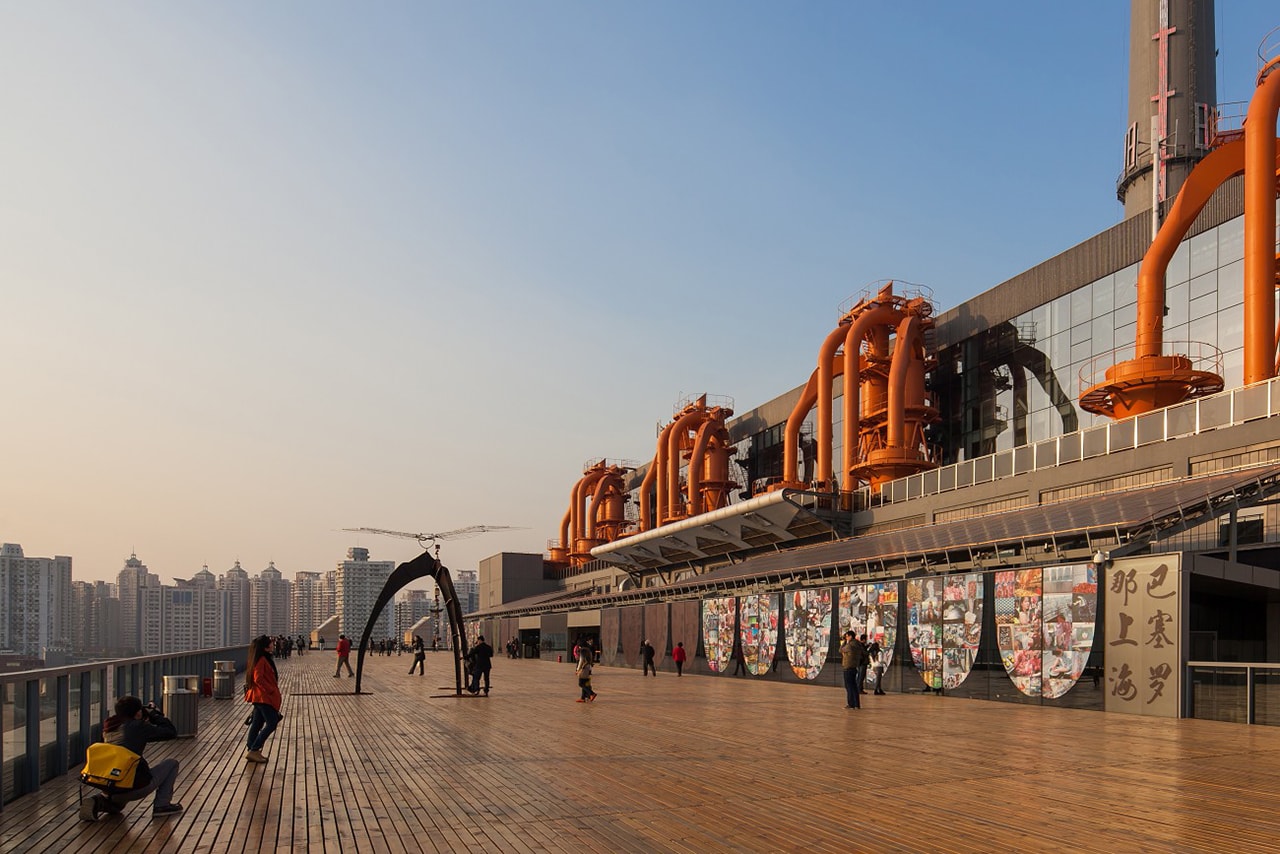 4 of 5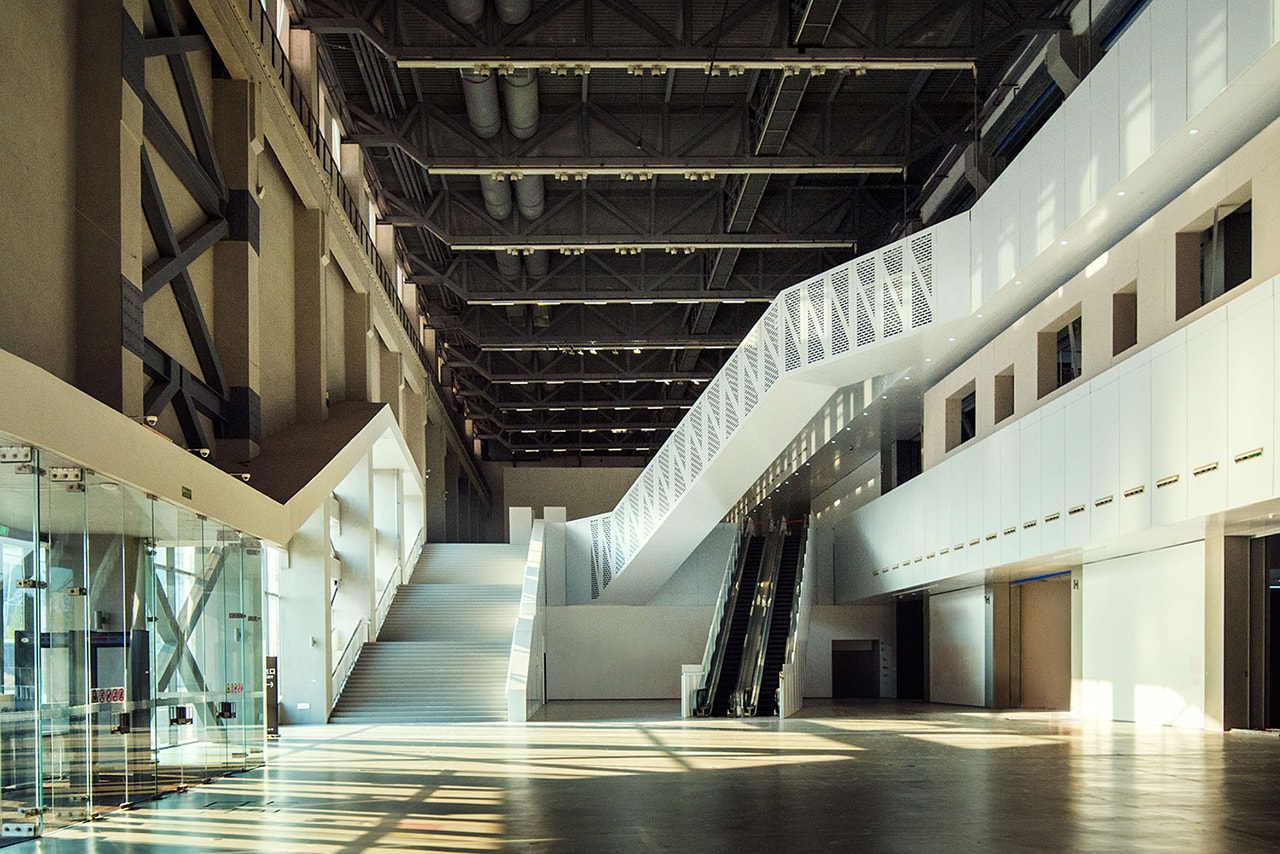 5 of 5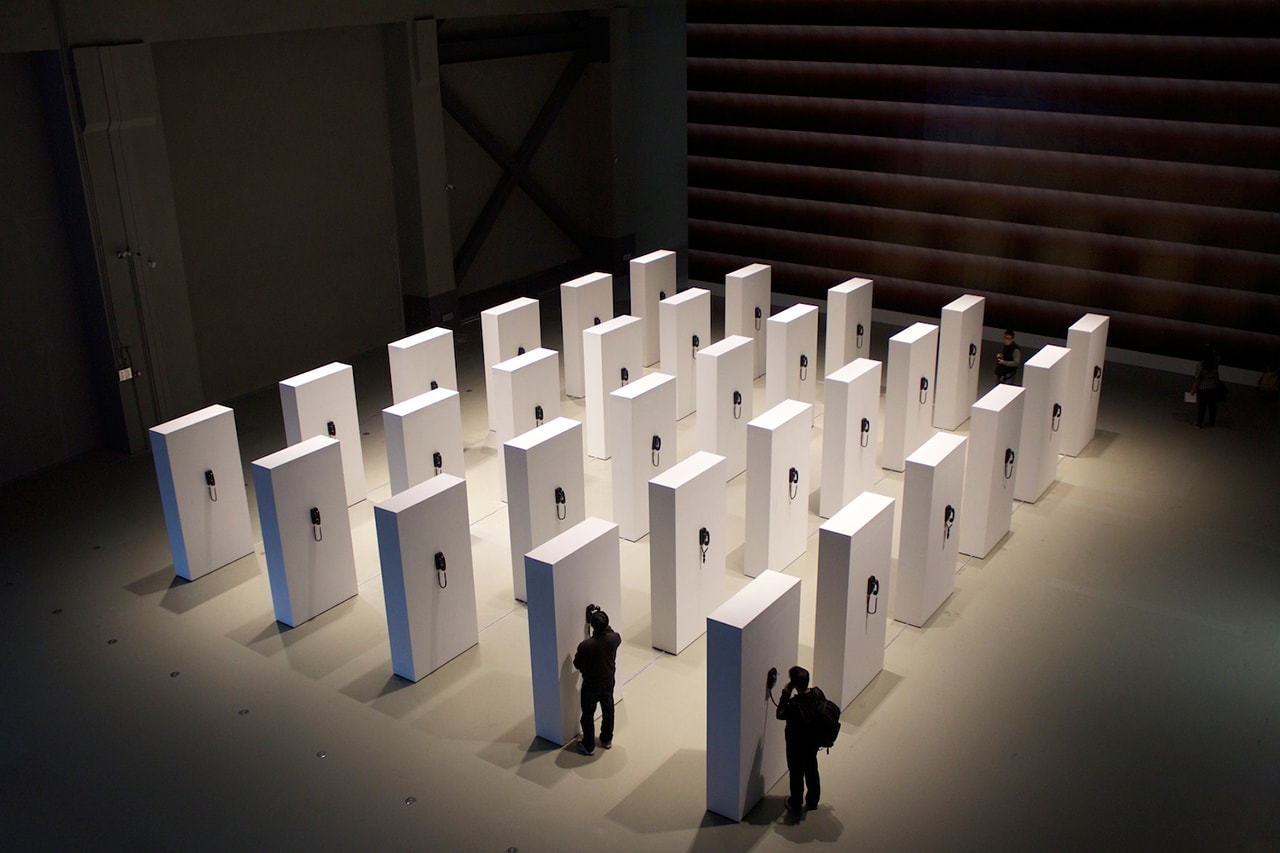 Having cultivated an image over the past three decades as a city of breakneck economic growth, Shanghai casts an eye back to an industrial past with the Power Station of Art (PSA), in the former Nanshi Power Plant. The current building was constructed in 1935, remaining in operation for 80 years before being reimagined as the Pavilion of Future at the 2010 Shanghai World Expo. Undergoing its latest transformation in 2012, the building emerged as the unambiguously named Power Station of Art and China's first state-run contemporary art museum. Encompassing a vast 42,000 square meters over seven floors and featuring a 165-meter chimney with a massive thermometer display, the PSA is home to the Shanghai Biennale, marking it as a powerhouse for the developing contemporary art scene in Shanghai and mainland China.
200 Hua Yuan Gang Lu
Huangpu, Shanghai
China
---
House of Vans London
1 of 6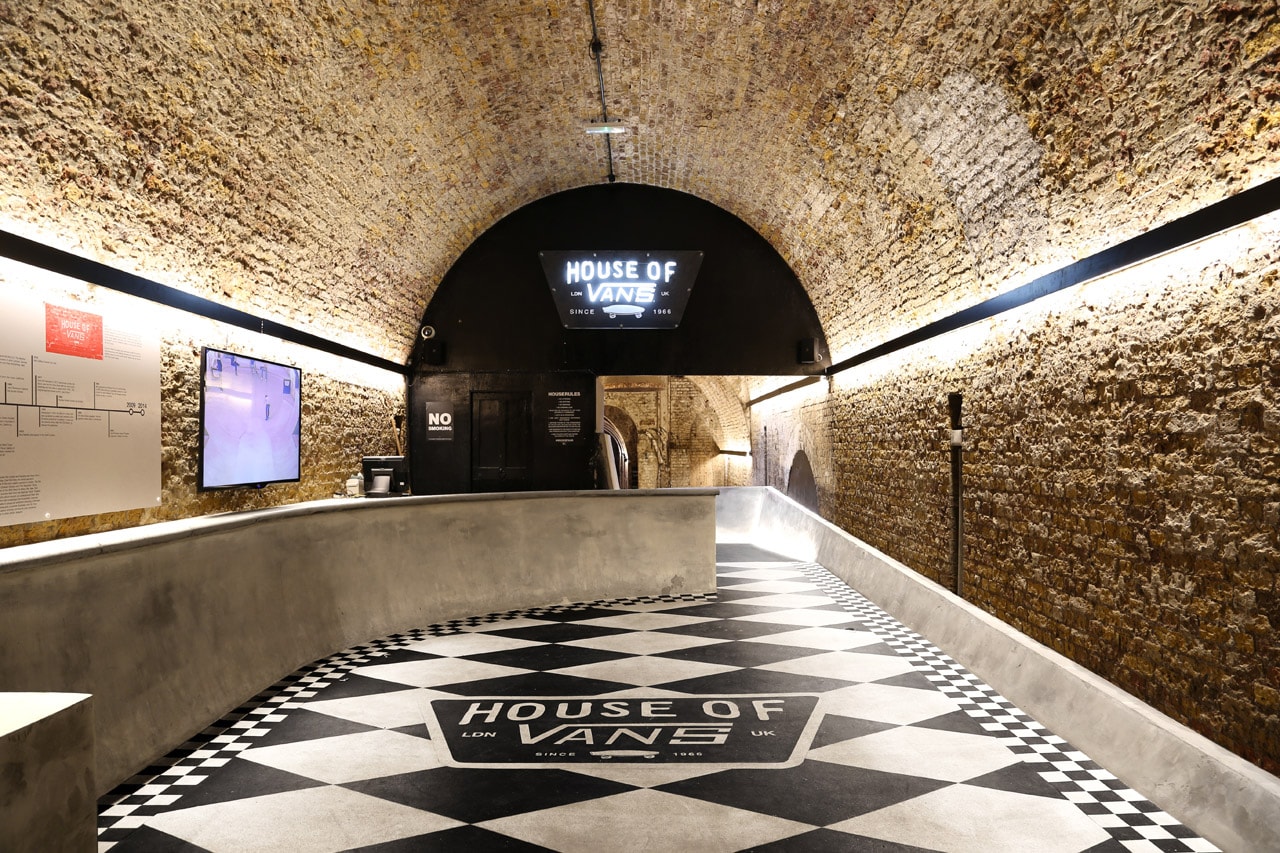 2 of 6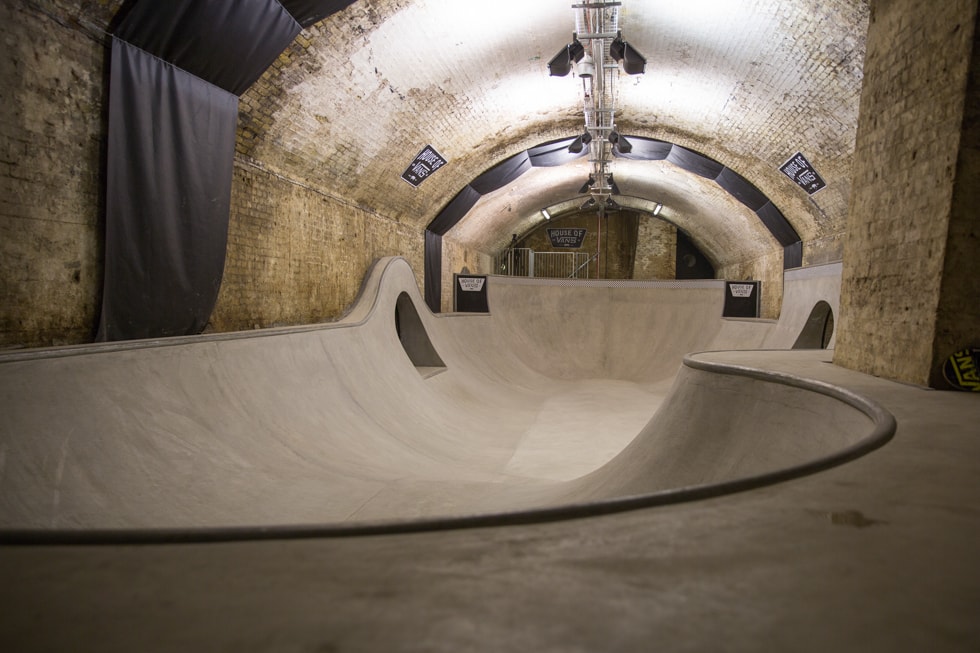 3 of 6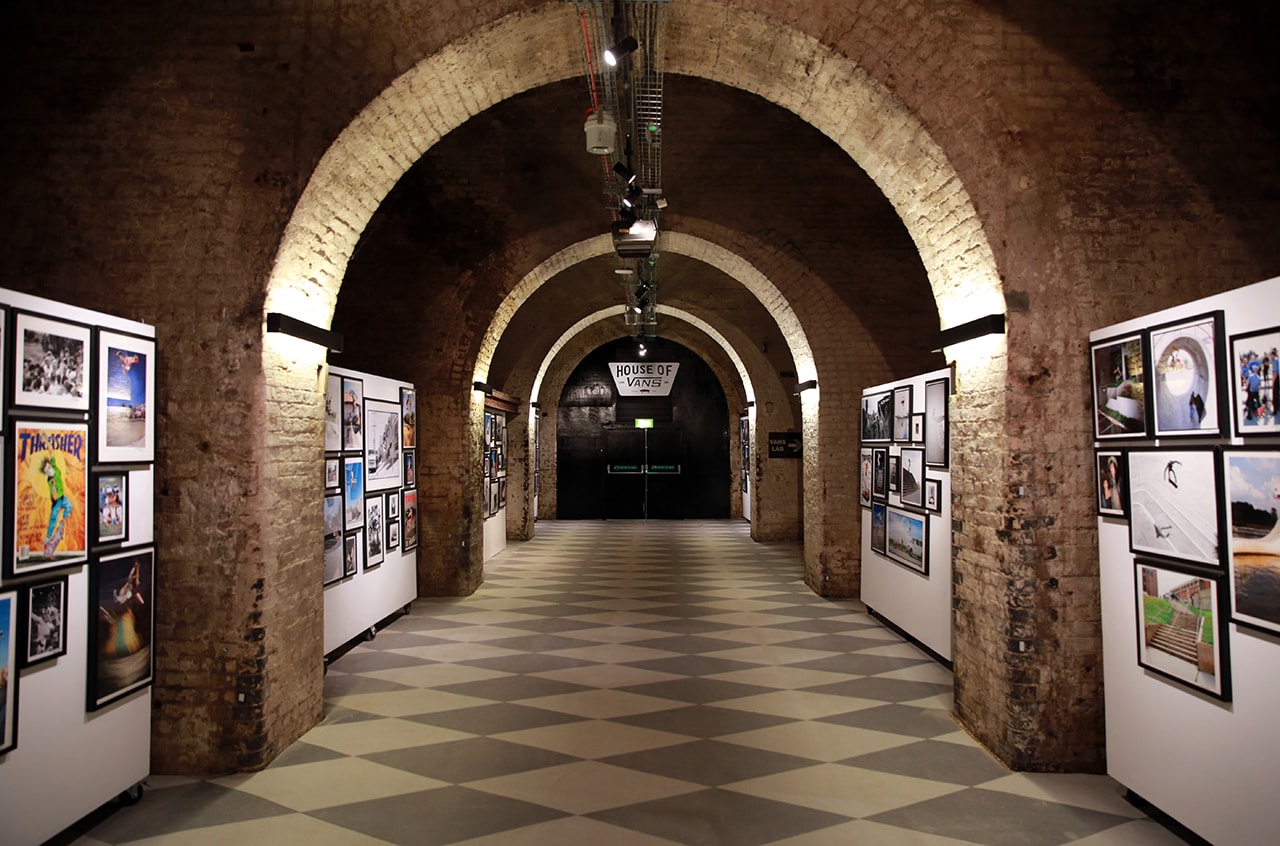 4 of 6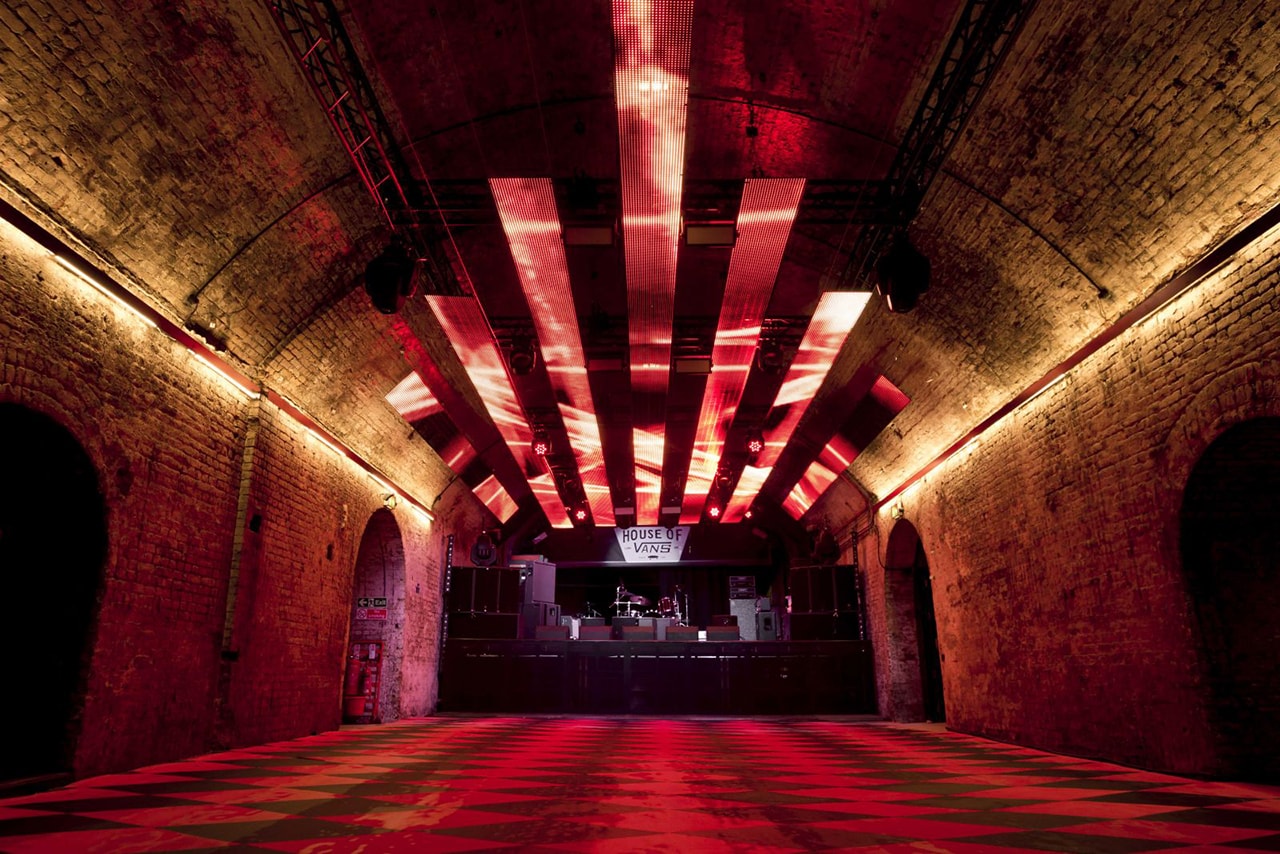 5 of 6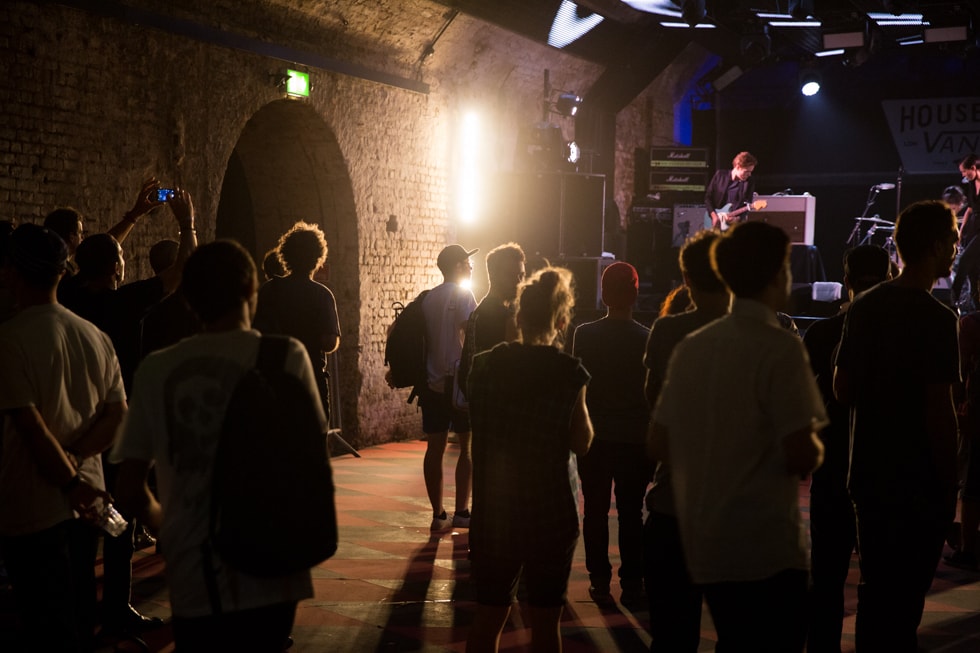 6 of 6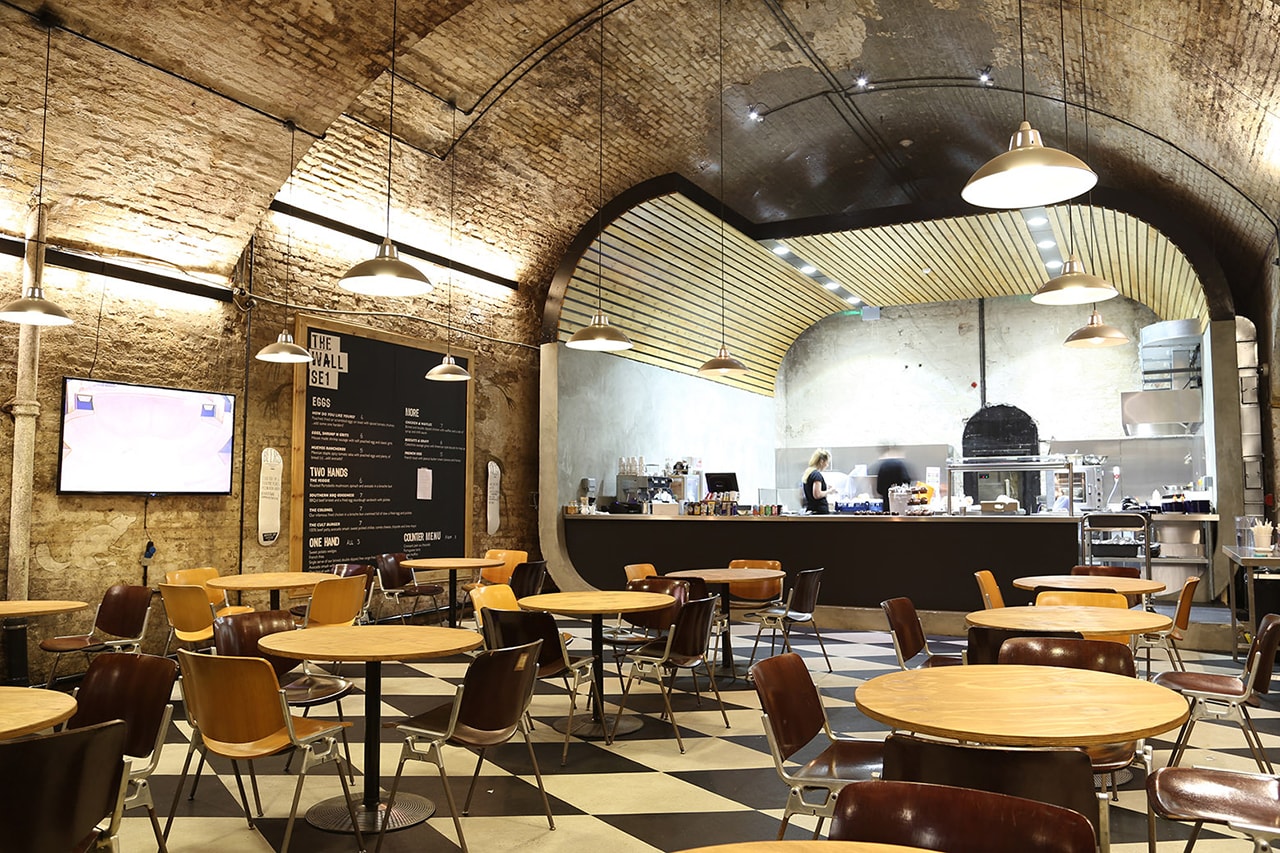 London plays host to another repurposed industrial space harking back to the Victorian era — that is, the House of Vans London in the Old Vic Tunnels. Atmospheric is an understatement for this underground setting beneath Waterloo station, with the footwear brand having variously converted five tunnels into an art gallery, 166-seat theater, skate bowl, street-skate course, and restaurant. Intended to create a space to foster the London skate community, the brick-clad cultural incubator has done much since its inception in 2014 to increase the vibrancy of the creative community, with its packed schedule of film screenings, art and music shows, and skate and BMX events.
Arches 228 – 232 Station Approach Road
London SE1 8SW
United Kingdom
---
El Ateneo Grand Splendid
1 of 5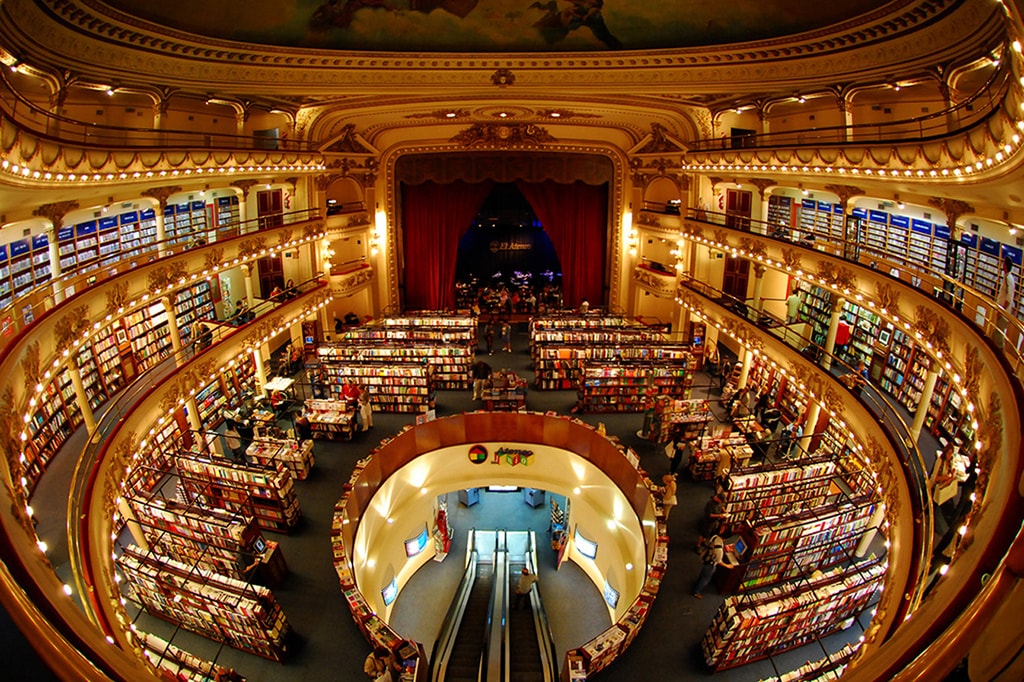 2 of 5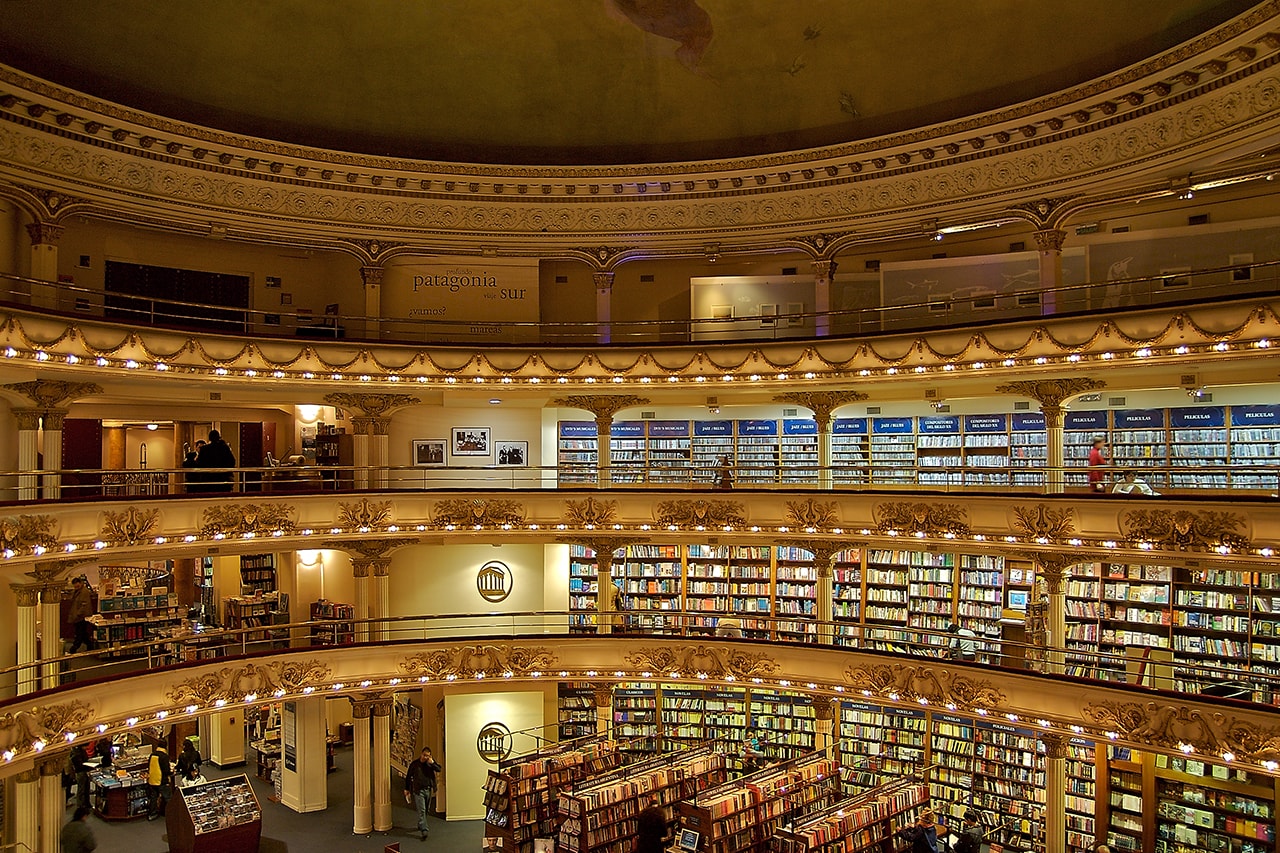 3 of 5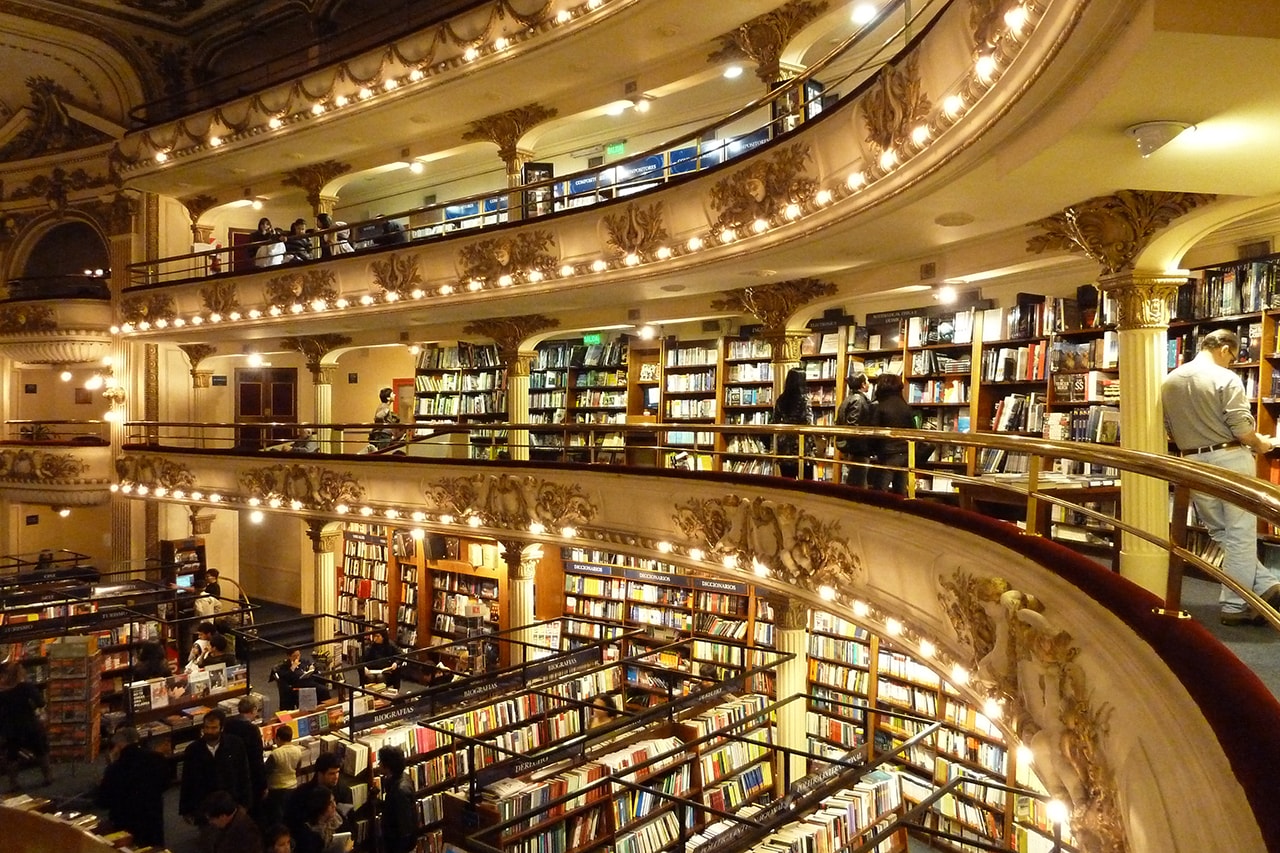 4 of 5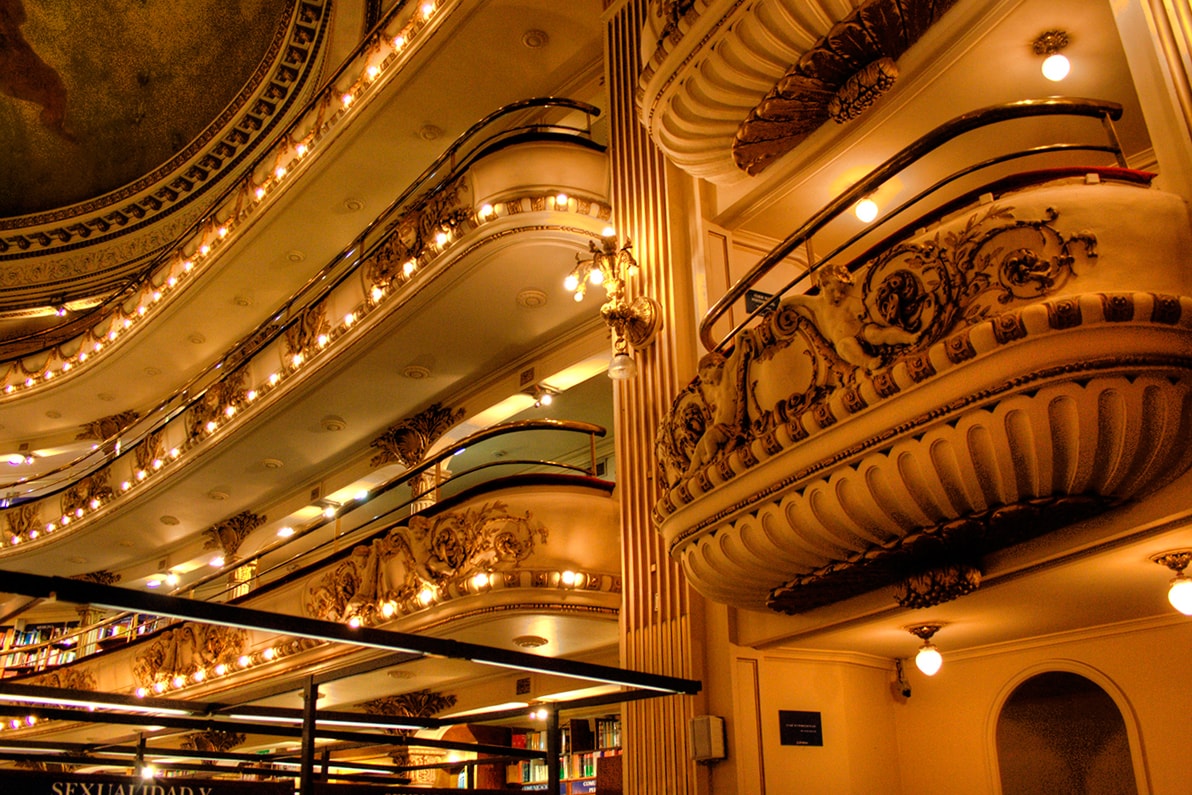 5 of 5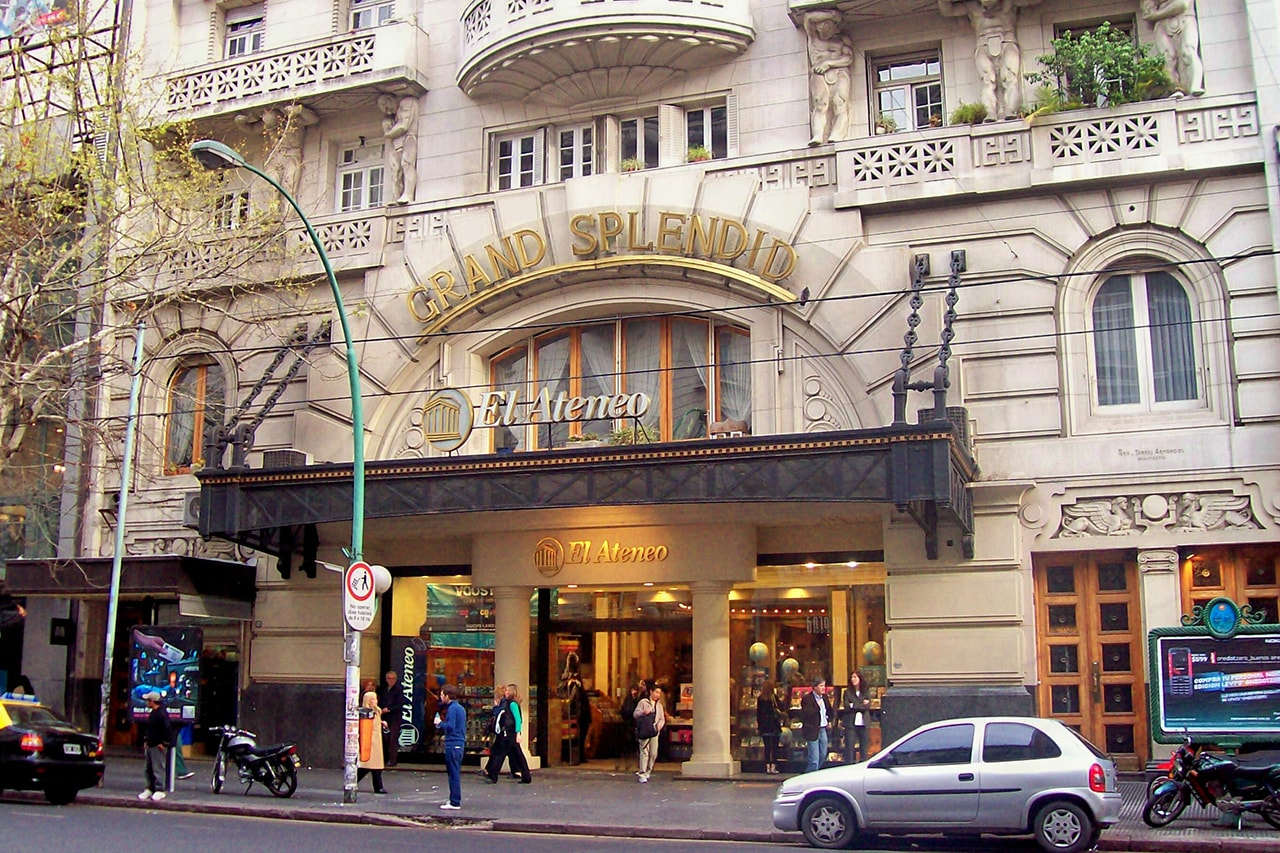 Converted from the Teatro Gran Splendid theater that was originally built in 1919, the El Ateneo Grand Splendid bookstore in Buenos Aires, Argentina does not hold back in its unrestrained opulence. Featuring ceiling frescoes by Italian artist Nazareno Orlandi and sculpted columns by Troiano Troiani, the Grand Splendid hosted the great tango singers of the early 19th century and presented the first sound films in Argentina in its heyday. The former 1,050-seat theater was bought by the parent company of the El Ateneo bookstore chain in 2000, and underwent carefully considered renovations that preserved the grandeur of the original structure while completely transforming its purpose into what has since been named by The Guardian as the world's second most beautiful bookshop. The Grand Splendid is hardly a secret though — as the El Ateneo group's flagship store, it welcomes over a million awe-inspired visitors annually.
Avenue Sta Fe 1860
1123 CABA
Argentina