POLLS: Who Will Win the 2015 NBA Finals?
Although many of the series have seemed a bit lopsided on paper, the past two months of NBA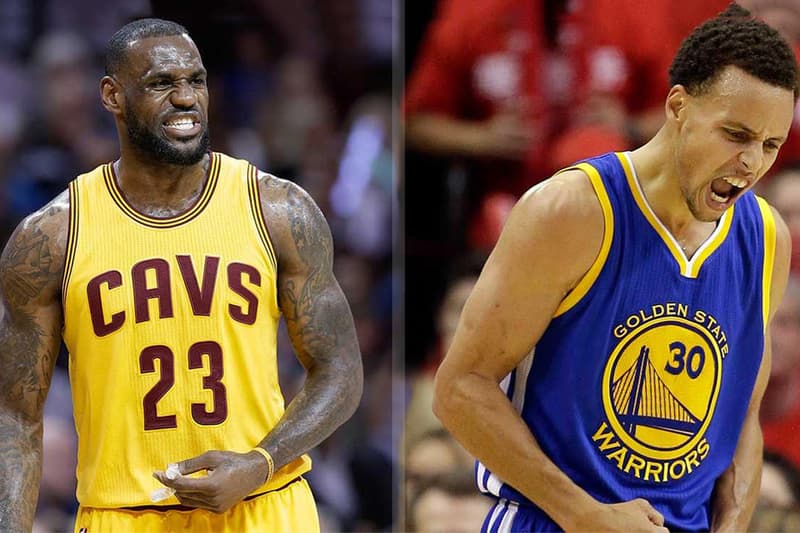 Although many of the series have seemed a bit lopsided on paper, the past two months of NBA Playoffs action delivered some of the most exciting games in recent memory. We saw veteran heroes rising to the occasion under the bright lights (cue highlight reel of the legend commonly referred to as "The Truth"), while others stumbled as the pressure mounted. "Curses" were issued, Drake lyrics were quoted, and Kanye performed "All Day" (again) live at the United Center for his fellow Chicagoans (obligatory HYPEBEAST 'Ye mention, right?).
Adding to the excitement is the fact that for the first time since 1994, the Spurs, Heat, Lakers and Bulls were absent from the Conference Finals. As spectators, we're finally witnessing the long overdue rejuvenation we begged for, especially myself as a diehard Washington Wizards fan (included Washington to emphasize my desperation). So enough of the played out "Spurs vs. LeBron James & Co." matchup; let's get some new blood in the mix.
Two first-year head coaches have led their respective squads, the Cleveland Cavaliers and Golden State Warriors, to their final battle, which will effectively usher in the league's next chapter of heated rivalries featuring a new generation of superstars. Perhaps such a series was destined to happen at this very moment – a clash that can be compared to the biblical tale of David and Goliath. LeBron James, a decorated, unrelenting leader and hometown hero versus Stephen Curry, the league's reigning MVP, and front man of the best team in the NBA (ironically both products of Akron City Hospital). LBJ surely has the most at stake as he puts his 2-4 Finals record on the line (what should actually be 1-5, no thanks to Ray Allen). Critics are salivating at what Vegas currently has stacked as 2-1 odds in opposition of the Cavs, and yet another opportunity to take more jabs at James's legacy. On the flip side, the sharpshooting Warriors and their 46-3 home record appear to be ready for the challenge, despite their inexperience.
Media day has now arrived and passed, tickets have been sold at record-setting numbers, and the stage is set for the season's grand finale.
So now only one question remains left to be answered: Who will walk away with the Larry O'Brien trophy?
The 69th NBA Finals will tip-off this Thursday, June 4 at 9 p.m. EST.
Poll
Who Will Win the 2015 NBA Finals?
Golden State Warriors
Cleveland Cavaliers
Join Our Discussions on Discord
The HYPEBEAST Discord Server is a community where conversations on cultural topics can be taken further.