Marshawn Lynch to Play a Villain in 'Call of Duty: Black Ops III'
Beast Mode is coming to the latest installment of 'Black Ops.'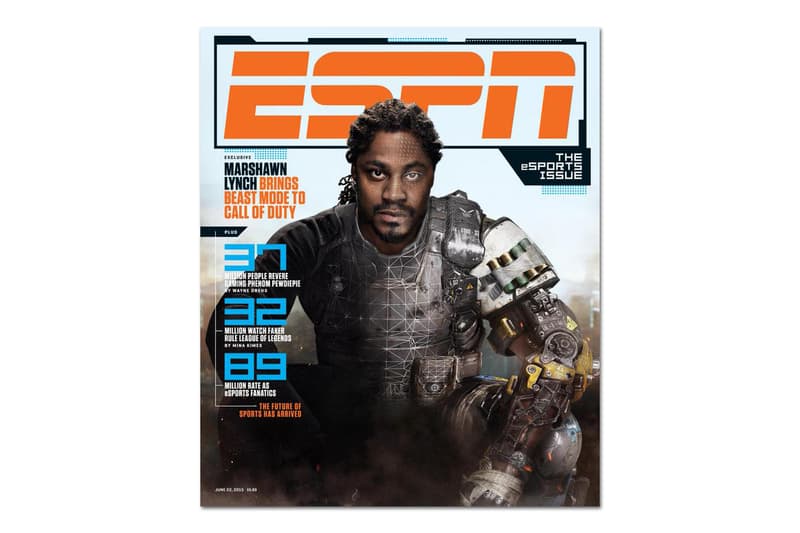 Beast Mode is coming to a console near you this fall as a villainous futuristic soldier. The controversial and eccentric Seattle Seahawks running back is set to appear in the upcoming Call of Duty: Black Ops III, even gracing the cover of the latest installment of ESPN The Magazine in all his digital glory. Best of all, Lynch won't be included as some kind of special edition add-on content: he'll appear in the game's standard campaign mode. Writes ESPN's Sam Alipour of Lynch's turn:
In the year 2065, cybernetic advancements give rise to augmented human soldiers, a new breed of badass charged with preserving our way of life. Their mission leads them to a seedy bar in Singapore, where they encounter an underworld boss and his elite squad of mercenaries. Among them is a 5-foot-11, 215-pound battering ram of a man who's exactly like the world's most ferocious running back circa 2015: the Seahawks' Marshawn Lynch.
Alipour goes on to detail Lynch's trip to Activision's Motion Capture Studio in Los Angeles where his likeness and movements were recorded for the game with the help of 16 cameras, 6,280 LED lights, and a motion-capture suit.
You can check out video of Lynch's recording session below while the full cover story appears over at espn.com. Black Ops III is due out November 6 for PlayStation 4, PlayStation 3, Xbox One, Xbox 360 and Windows.