Broken Fingaz 'Journey Galactiko' Exhibition @ Howard Griffin Gallery Los Angeles
A psych-pop painting series that explores themes of sex, death and spirituality by Israeli art collective Broken Fingaz.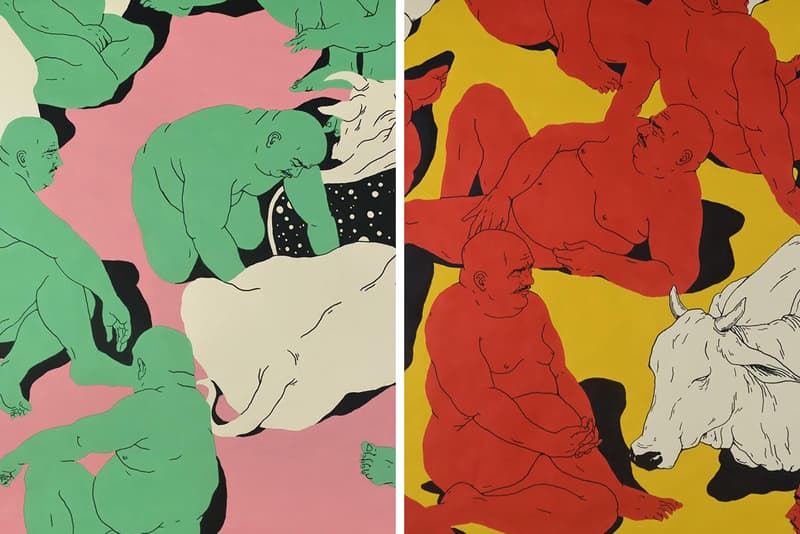 1 of 3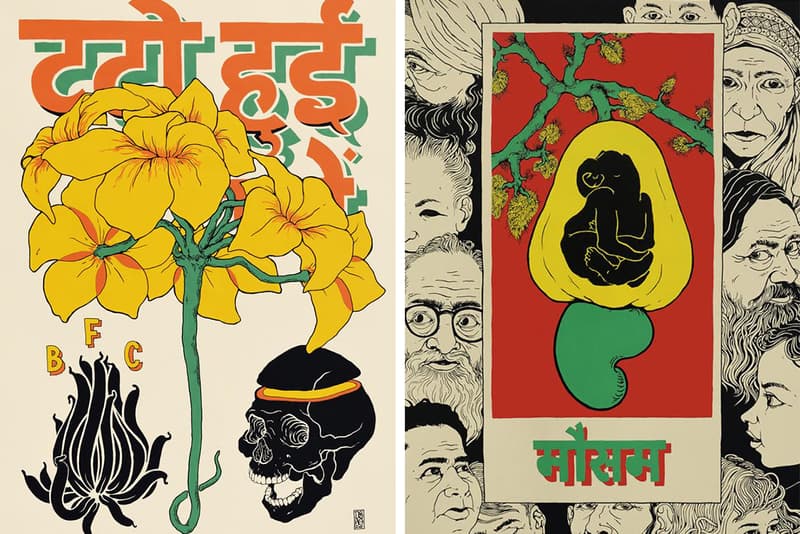 2 of 3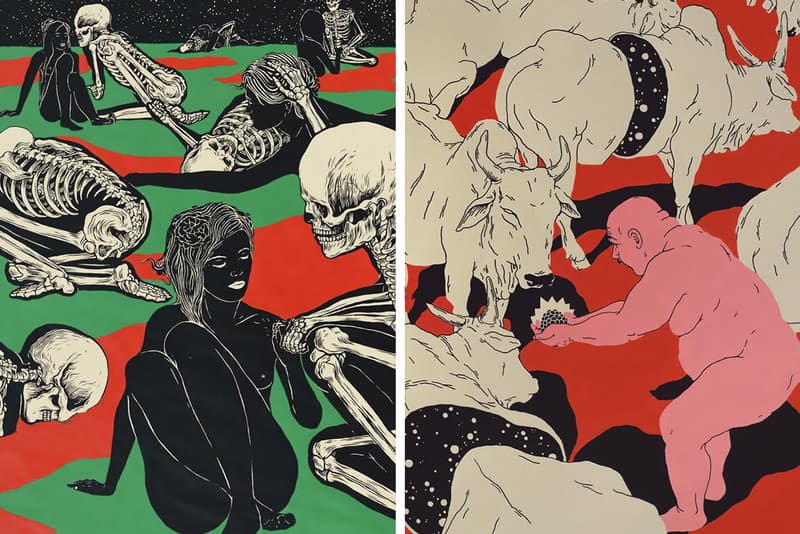 3 of 3
Israeli art collective Broken Fingaz — consisting of members Unga, Kip, Tant and Deso — is renowned in the international art scene for their broad scope of graphic design, music, film and installations. Hailing from Haifa, Israel, the group is particularly known for their subversive psych-pop graffiti and public art that often draws influences from their homeland's rich culture and aims to reach out to young Israelis who lack a sense of identity from the country's complex roots.
Broken Fingaz is currently displaying their first American exhibition titled Journey Galactiko at Howard Griffin Gallery in Los Angeles. The series of paintings takes influences from Japanese Shunga woodcut prints and paintings and was inspired by the group's travels to India. Subjects are boldly outlined in black and filled with acid pop colors reminiscent of '80s comic book aesthetics and pulp horror. The symbolism found throughout the series is provocative both visually and conceptually, as Journey Galactiko explores themes of sex and death, as well as the duality of the sacred and the profane. Skeletons and mutilated limbs are intertwined with various Indian and East-meets-West cultural influences including Sanskrit text, religious iconography, and floral and animal imagery in an attempt to expose the imperfect, primal nature of mankind and the suppression of human desire. The exhibition will run until July 25. Check out a promotional video below to see the inspirations behind Journey Galactiko.
Howard Griffin Gallery Los Angeles
410 South Spring Street
Los Angeles, CA 90013
U.S.A.
JOURNEY GALACTIKO from Broken Fingaz on Vimeo.