Vans Legend Geoff Rowley Talks 'Propeller,' Skating at 38 & Wrestling Mountain Lions
After 26 years in the game, British skateboarder Geoff Rowley is about as deserving of the title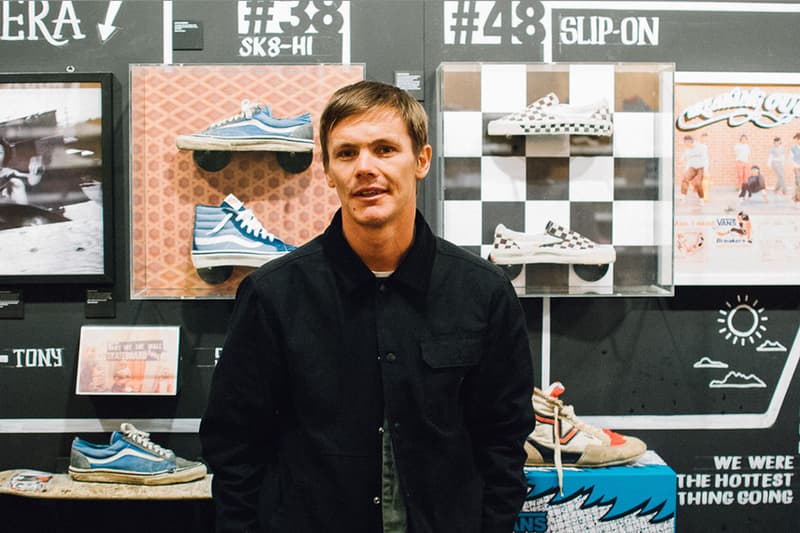 After 26 years in the game, British skateboarder Geoff Rowley is about as deserving of the title "legend" as anyone in the skate world today. In addition to being the co-owner of Flip skatboards, he is widely credited with re-popularizing the vulcanised skate shoe. In 1999, Rowley performed his game-changing 50-50 down the Staples Center hubba for his first Vans advertisement; while the trick itself was not new, the photograph gained a significant level of recognition due to the vulcanized shoes he sported. At the time, the trend in skate shoes favoured larger, bulkier designs, but Rowley set the trend for a new generation of designs that is still going strong today. He recently sat down with Breaks Mag for an interview and touched on such topics as the Vans movie Propeller, his side business Civilware and what it's like to still be skating at almost 40 years old.
Enjoy key excerpts from the piece below and head on to Breaks Mag to read the full piece. If you haven't already, head over to the Vans website to grab your own copy of the movie.
Where did you get most of your shots for Propeller?

Most of my stuff is in Arizona, southern California, a little bit up in northern California, Sacramento, and then a little bit in England. That's pretty much it I think, almost exclusively. I like those places to skate. I like Arizona because you don't get kicked out, the other videos we filmed when we we're hitting those handrails all in downtown, I don't have time for that now, I just wanna be on my board. I don't wait 2 hours to hit a spot for 10 minutes and then go back the next day and do that for a week straight, that's not skateboarding to me man, not at this point anyway.

Sure, so you said you've got a lot of footage left over, when will we see that? What are you going to put that towards?

I'm working on another project but the stuff I filmed after Propeller won't go in that. I'm gonna do something else. I don't know yet.

You had some pretty serious injuries. Could you tell me about that?

Yeah. All of us got injured. Trujillo had a hard time too, you know he had a couple of surgeries on his ankle that went really bad, he had some problems. And I had some surgeries early on, and then I had a space in the middle where I was starting to get some good stuff, but then I had a really bad internal bleeding slam.

You can't mess around with that stuff.. If you jump around too much, it can start bleeding again, even six months later. So unfortunately, for the last year and half, I lost like 8 months, right up to deadline. That's not normal for me. Usually I don't have that problem right at deadline, I'm not a kid either, I can't recover that fast, it takes me a minute to get back up to jump down 20 stairs or something. But it was actually kinda fun, because I filmed right up to deadline, and then just kept filming. I've got quite a lot of stuff that's actually not gonna be in the video, that I filmed after because I'm still in filming mode, I can't stop, I don't know what to do so i'm just keeping filming as i'm in good shape. If that answers your question, you know, you hit it when you can, you make the most of it.

In the last part of your Epicly Later'd, you were in the desert and you said 'I feel good, I feel like a baby'. Is that how you feel now?

Well yeah, that lasted for 6 months and then I got the worst slam ever, not far off dying. If I'd gone to sleep that night I wouldn't have woken up. Luckily it was so uncomfortable I couldn't sleep. But that's skateboarding man, it's no different for anyone else. it could have happened to an 18 year old kid.

You're known for getting back up.

You don't have a choice at that point. You've broken so many bones in your body you either sit down and shut up, or you get on with it. I'm fine with that.