Electric Zoo Plans Big Comeback With New Stage Designs
Electric Zoo, the one time premiere EDM festival in the Northeast is still trying to recover after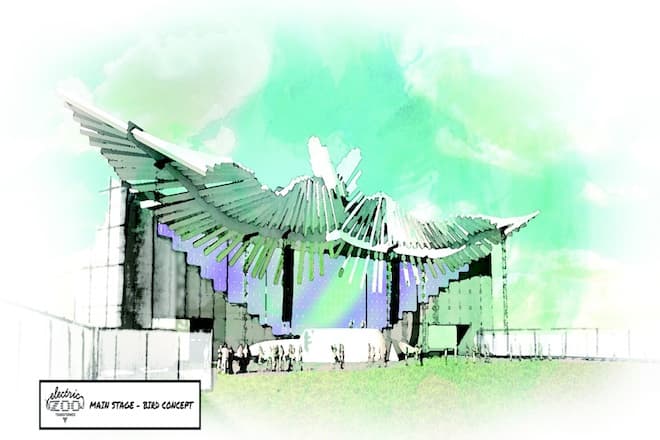 1 of 2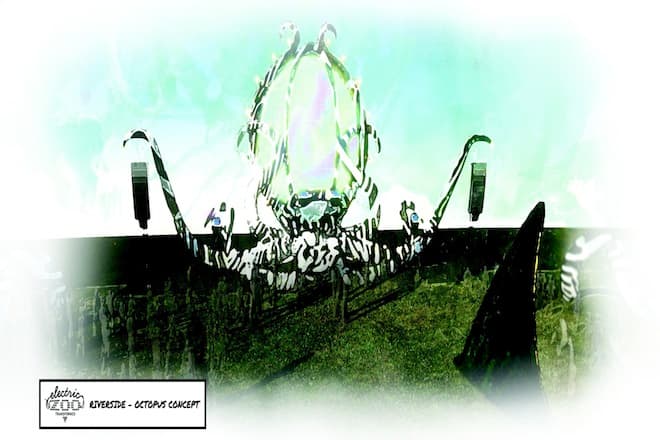 2 of 2
Electric Zoo, the one time premiere EDM festival in the Northeast is still trying to recover after being scarred by two deaths in 2013. Ticket sales for the event have since dropped 30 percent from 2013 and now the EDM festival is looking to recapture fans. But how do you do that? "You start over," says Jeff Wright, the event's creative director who has helmed that position for seven years.
"We stumbled in 2014, admittedly, so we said, 'Let's rebuild this from the ground up.'" with a massive "Euro-style" makeover.
Check out out some of the rough sketches that are seemingly inspired by a octopus and birds. Which also raises the question, do you think this is enough to recapture fans?