Cali Thornhill Dewitt: The Powerful Combination of Words and Visuals
3125c exhibition "Night Light."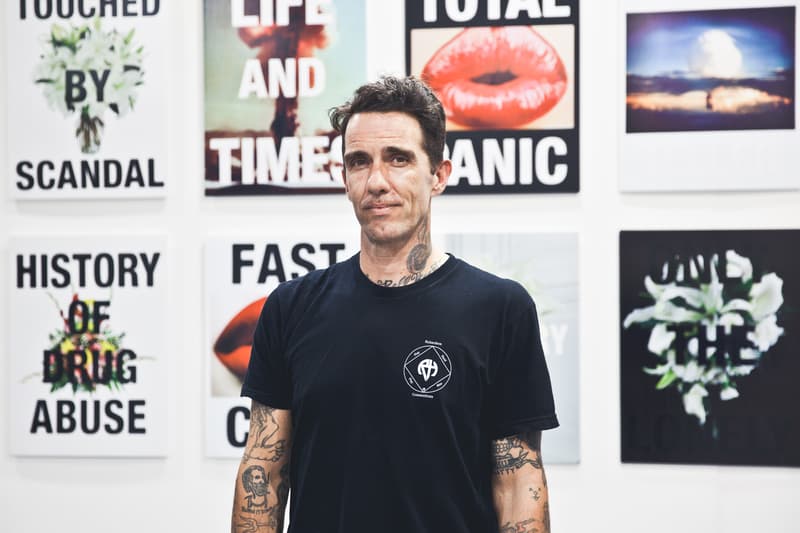 1 of 8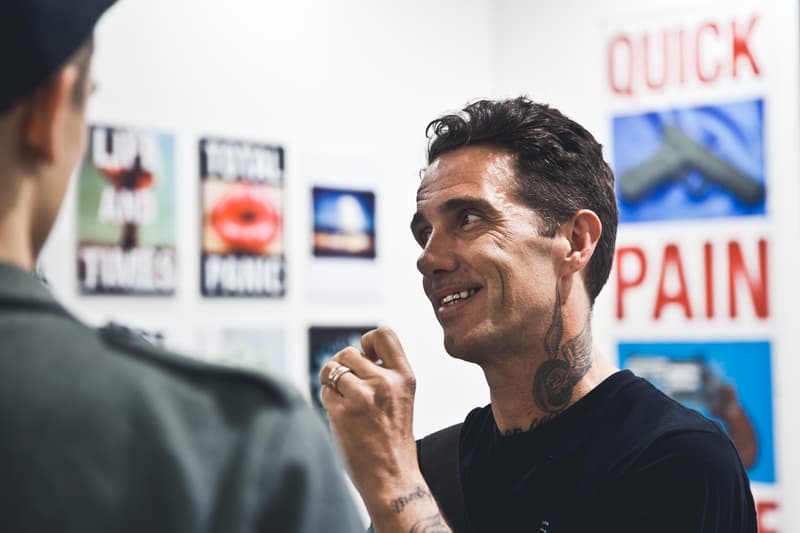 2 of 8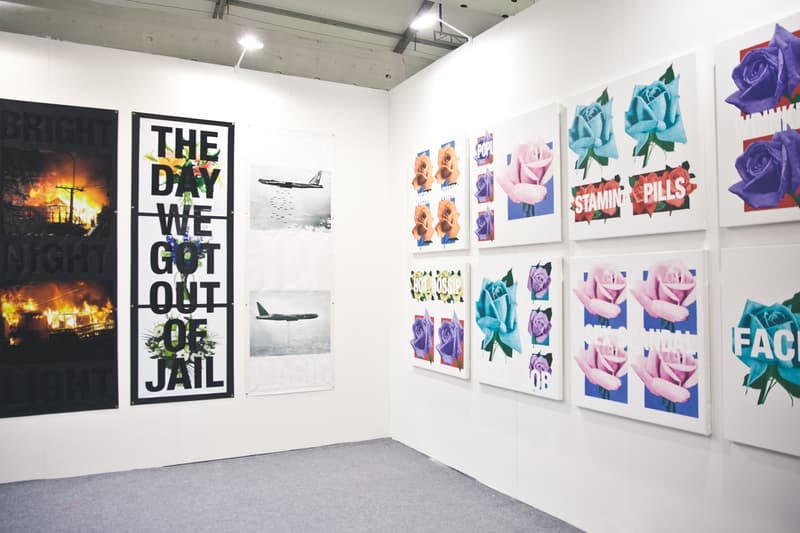 3 of 8
4 of 8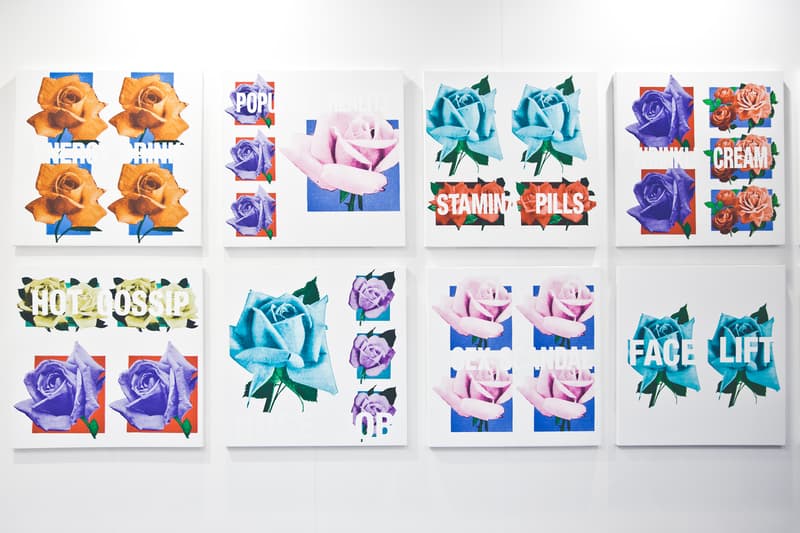 5 of 8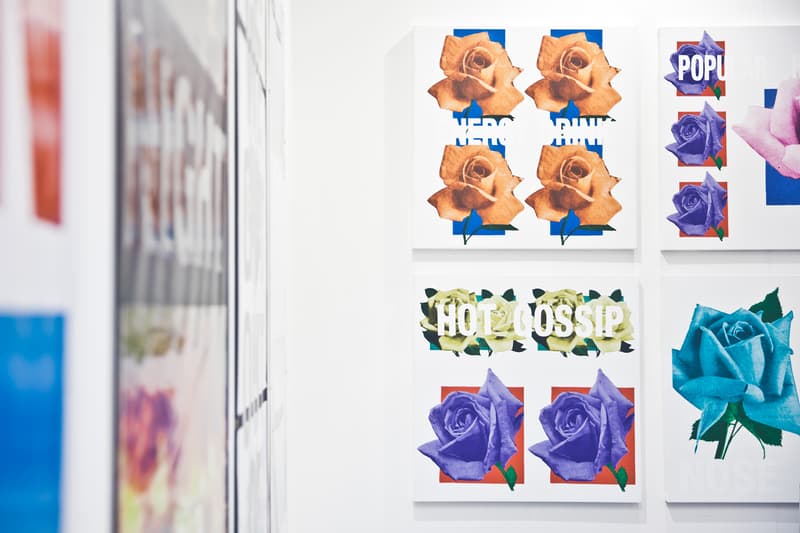 6 of 8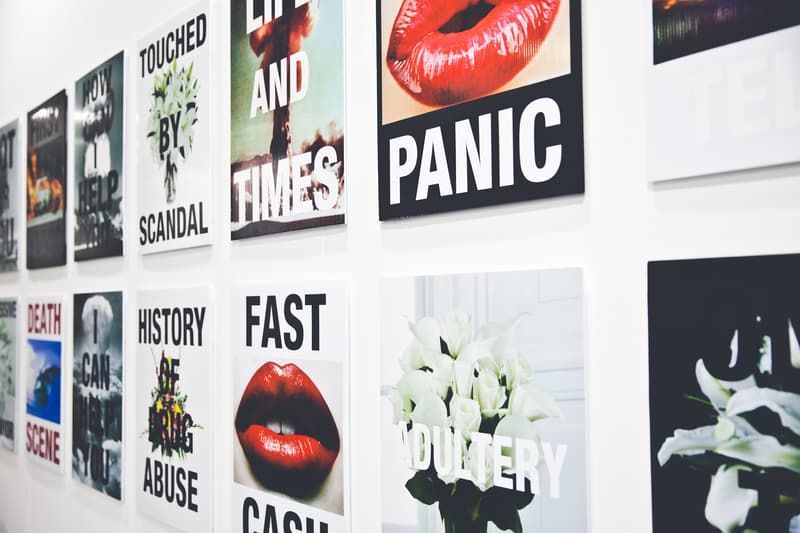 7 of 8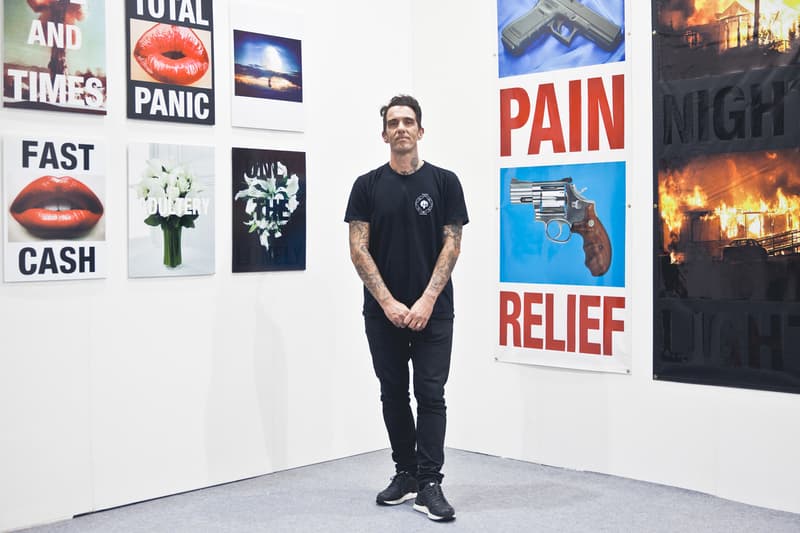 8 of 8
An advocate of DIY culture, Cali Thornhill Dewitt's expansive career in art and music is reflected through various chapters in his creative tenure. As a documenter of subculture for two decades, he has always used a combination of words and visuals in his artistic expression. Dewitt's idiosyncratic sensibility is indebted to the '90s, a time when he balanced work as a roadie for bands like L7 and Hole with stints at LA rock and punk mainstay Jabberjaw. Music not only quenches Dewitt's sonic appetite but provides another medium for his talent. Together with his wife Jenna Thornhill, he runs the record label Teenage Teardrop, a platform that veers from the mainstream to explore art-rock and lo-fi punk. Aside from A&R work, Dewitt creates provocative album sleeves for signees such as techno duo Aska Matsumiya & Butchy Fuego and experimental punk outfit John Wiese. Dewitt's interests and side projects have become a genre-spanning resume.
Creating zines and running photo blog WithcHat.biz aside, his artistic endeavors led him to open Hopes Gallery in the late '00s and Family Bookstore, a place where adult books sit alongside photography tomes. Dewitt's work carries motifs of reflection and social critique. The themes include internet imagery, advertising slogans, spam mails and headline news, with the aim to make the message clear and simple. Parallels can be made with the social media platforms that flood our lives, such as Instagram and Tumblr where bold imagery and words come hand in hand. Dewitt's work provides images that are unexpected, juxtaposing slogans to create new messages. In a time of overwhelming information and political interventions, Dewitt asks us to rethink our norms and values. Following from "Busted on the Hot Spots" at Copenhagen's V1 gallery, Dewitt recently traveled to Hong Kong to present "Night Light" in conjunction with Edison Chen's 3125c project at Art Central where we had the opportunity to speak to him.
---
"Low-level advertising really speaks to me because it's so forthright. All the information is there, there's no bullshit."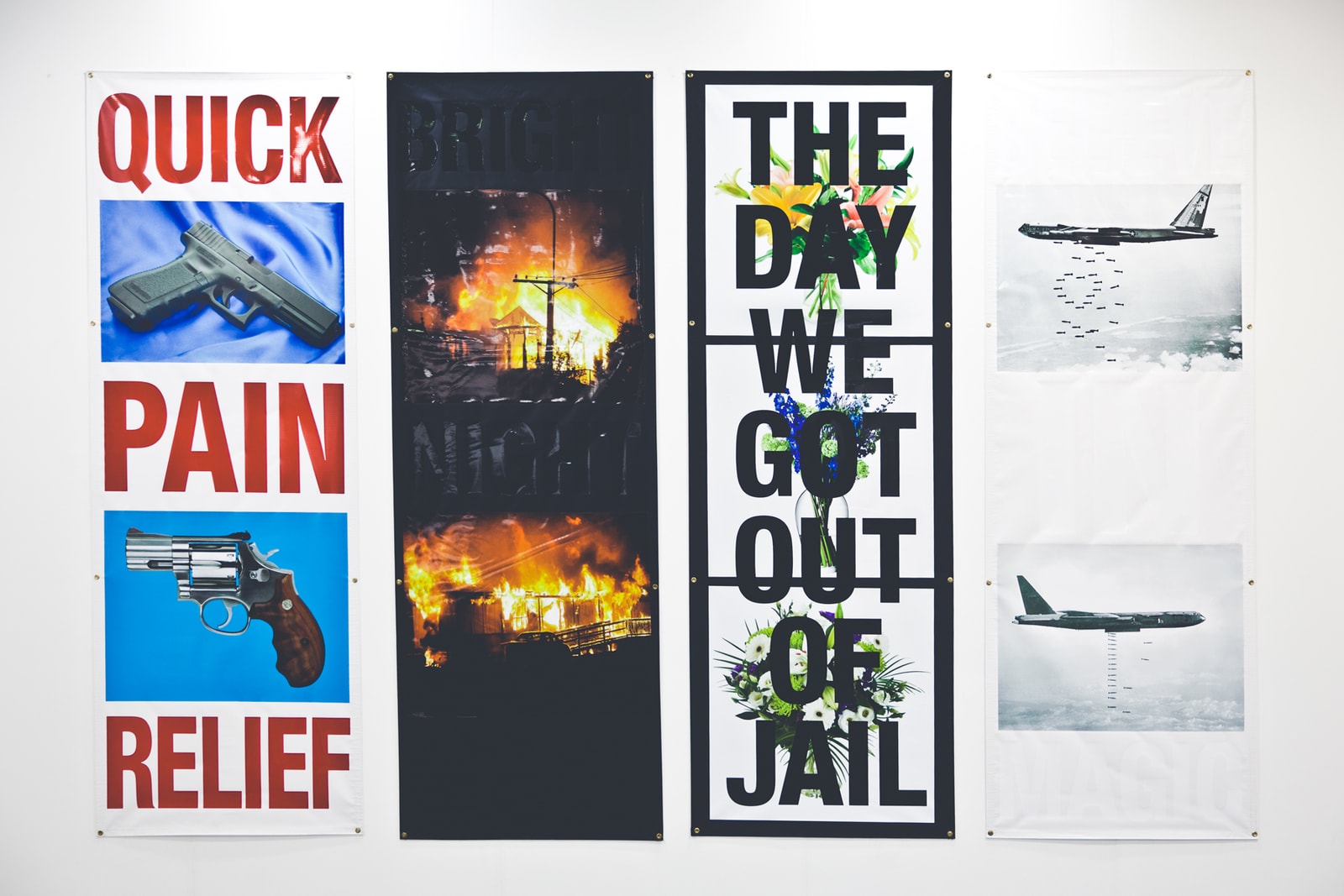 ---
How did you produce your artwork for "Night Light?"
I manufactured it all with a sign maker in California. The same material, the same font. I'm inspired by sign makers, so I would want my artwork to be produced in the same way. Recently, I started painting the words over the images. I do it many times so that it creates layers and rises above the canvas.
What do you think are the beneficial factors of putting words and visuals together?
I've always preferred the combination of text and images. It can be a humorous juxtaposition, but also be taken very seriously when it's received in bulk. It can be a bigger assault and exaggerate a simple message if done correctly. Text is so powerful; it forces you to respond. For some of my art, I would be happy just to have white text over a black banner.
How would you compare the presentation of your work with the onslaught of social media channels like Tumblr and Instagram?
These channels are probably inadvertently a huge influence. It's what we're being hammered with now on a daily basis. You're constantly plugged into your phone or computer. You probably check your Instagram account more than you look at the bus advertisement. It's all advertisement though, commercial or not, and we don't realize it but we're drowning in it. My work asks the viewer to readdress propaganda and advertising.
The format of your work resembles signboards. What appeals to you about street advertising? 
Low-level advertising really speaks to me because it's forthright. All the information is there; there's no bullshit. For example, the word "Tacos" is printed above the price. Even though there's no intent for this to be art, the signs look better than a lot of intended art. These signs make up so much of downtown LA and inherently our daily lives, whether it's in the news or on billboards. We're just dictated by signs.
---
"I like flowers, they remind me of mushroom clouds. A bouquet of flowers remind me of death. They're just beautiful in an uncanny way."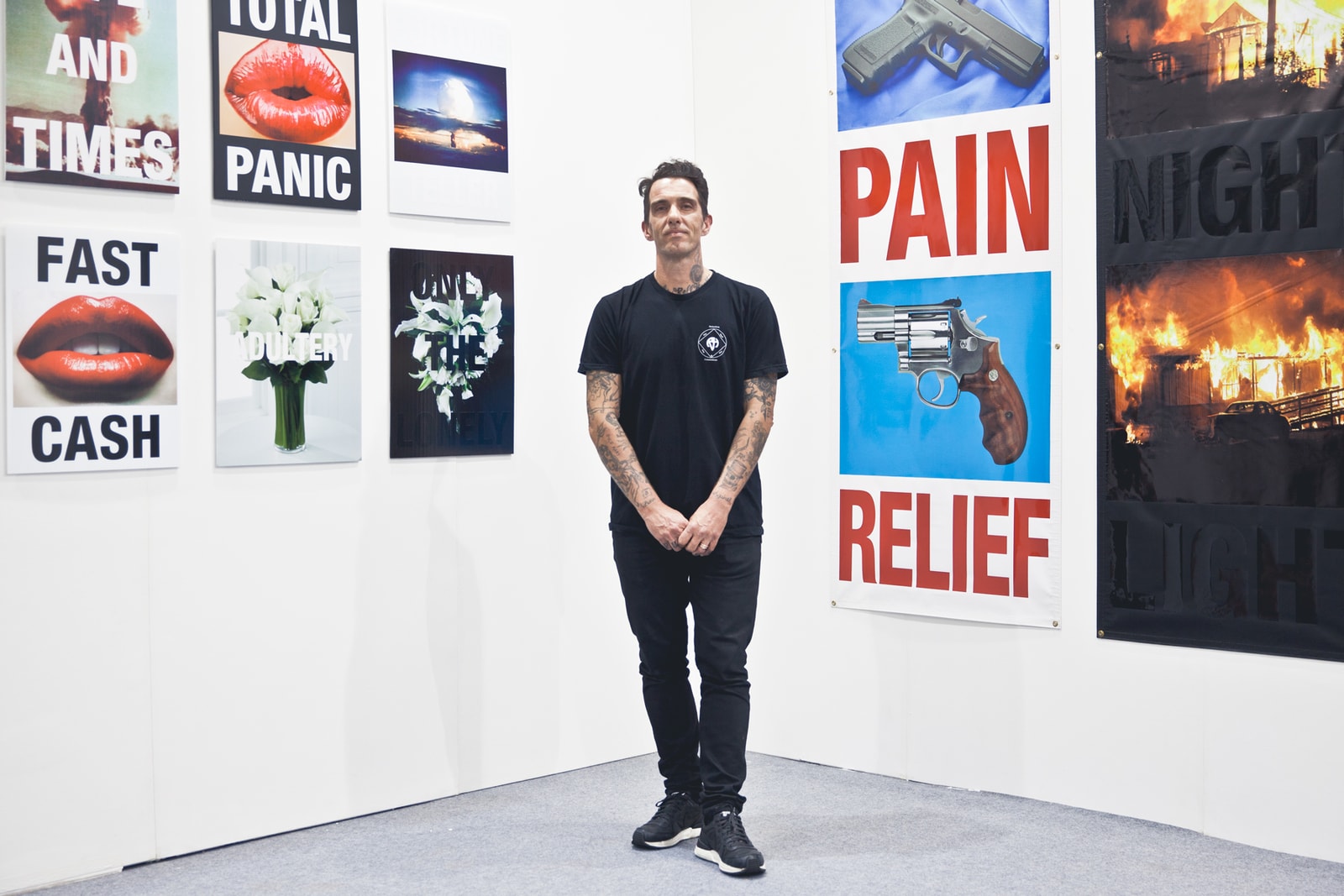 ---
Is there a recurring theme in your work? Some are violent while others are sensual. 
A lot of it is just violent and negative, and that is kind of how I see a lot of things. The internet is a tool which people use to voice out their opinions and say a lot of negative shit. Most people have this amazing platform and all they can do is comment on a message board? All the problems of every American — I say this because I live in America — are blasted all over the web.
What's the reason behind using flowers in "Night Light"? 
I like flowers, they remind me of mushroom clouds. A bouquet of flowers reminds me of death. They're just beautiful in an uncanny way.
If the words and visuals are split, does your art piece lose meaning?
Much of the art is in the eye of the beholder. I like the combination together, but the viewer might just be drawn towards the mushroom cloud or the red lips. The visuals may speak to them much more than the words "Fast Cash." You may look at the art piece in separate parts, while somebody else may look at the connection between each sign board and make sense of the series as a whole.
Having worked in so many different projects in art, music and publishing, do you plan your career? 
I've always been sort of involved in some facet of underground culture. Exhibiting art is just more publicly-legitimized and is an organic process that follows art making. I'm just trying to choose wisely who I work with. Social Capital offered me a chance to come to Hong Kong, and I thought it was a good experience. Above all, I've never been to Hong Kong. This trip has been an inspirational one.