The Chemical Brothers Are Back With A Bunch of Announcements
Five years after their last studio album, 2010's Further, The Chemical Brothers are back with a new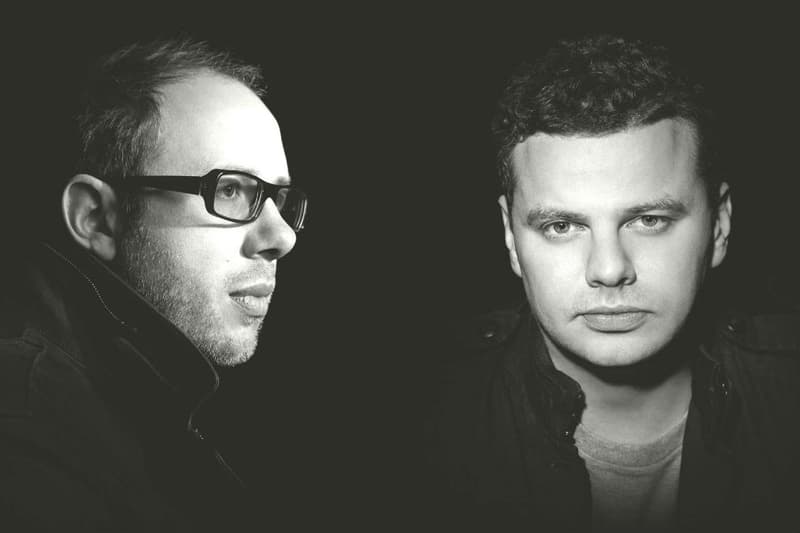 Five years after their last studio album, 2010's Further, The Chemical Brothers are back with a new project and a tour. The album, Born in the Echoes is set to release July 17, with a wide range of collabs to look forward to, including Q-Tip, St. Vincent, Beck, Cate Le Bon and Ali Love. In an interview, Tom Rowlands said:
"The most important feature of the album is that it connects with us emotionally in some way. We hope for finding a new way to make you feel. We dream of new sounds and different frames. We have worked with some guest singers but mostly the album is pure Chemical Brothers."
The first single, Go, features Q-Tip and is going to premiere on Monday, May 4, however, today on Annie Mac's BBC Radio 1 show they released the song above, "Sometimes I Feel So Deserted."
Perhaps we can expect performances of new and unreleased material during the early part of their tour this summer that starts June 10, an entire month before the whole project is available. See tour dates below.
06-10 Esch Sur Alzette, Luxembourg – Rockhal
06-12 Warsaw, Poland – Orange Warsaw Festival
06-20 Barcelona, Spain – Sonar Festival
06-25 Werchter, Belgium – Rock Werchter
06-26 St. Gallen, Switzerland – Festival Openair St. Gallen
07-01 Villa Contarini, Italy – Hydrogen Festival
07-02 Rome, Italy – Rock In Roma
07-04 Belfort, France – Eurockeennes
07-10 Split, Croatia – Ultra Europe
07-12 Aix-les-Bains, France – Festival Musilac
07-17 Dublin, Ireland – Marlay Park
07-19 Dublin, Ireland – Longitude Festival
08-01 Pomona, CA – HARD Summer
08-07 Thuringen, Germany – SonneMondSterne Festival
08-15 Chiba, Japan – Summer Sonic
08-20 St. Polten, Austria – Frequency Festival
08-21 Charleville-Mezieres, France – Le Cabaret Vert
08-22 Biddinghuizen, Netherlands – Lowlands Festival
08-29 Cheshire, England – Creamfields
09-12 Isle Of White, England – Bestival 2015
Written by Rae Witte