HYPETRAK Work Out Mix: Kehlani & Noodles - DETHIRSTERATE
As one of our artists to watch in 2015, we are honored to have Kehlani contribute to our popular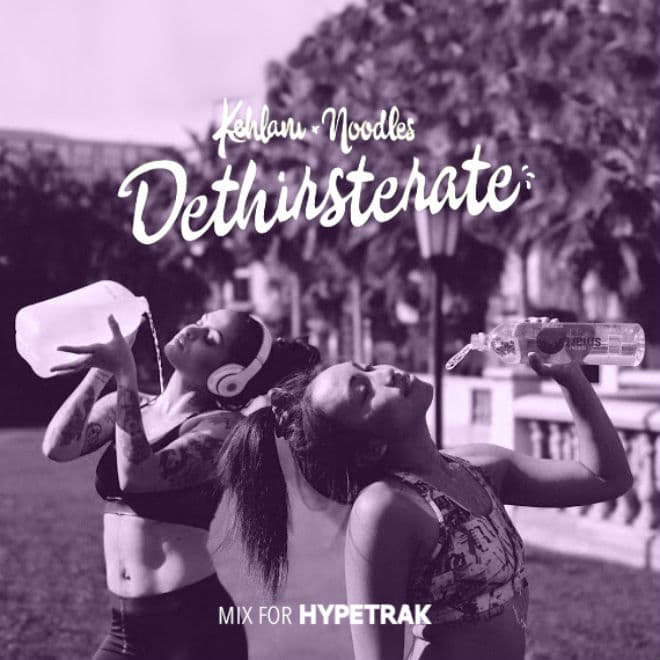 As one of our artists to watch in 2015, we are honored to have Kehlani contribute to our popular HYPETRAK Mix series. The Bay Area native teams up with her tour dj and close friend Noodles to present their "Dethirsterate" mix, which features some of the duo's favorite cuts while working out.
"At SXSW I was talking about being thirsty and somehow the word DETHIRSTERATE came about. it caught like wildfire with the mob and we couldn't stop saying it. Yall know how important it is to the tsunami mob to stay hydrated and fit! so we made a mix for motivation!"
And in case you didn't know:
DETHIRSTERATE (verb) – to hydrate yourself with necessary liquid to help fuel the body
Quench your thirst below!
DETHIRSTERATE: WORK OUT MIX
CURATED BY KEHLANI & NOODLES

GET AWAY (ESTA REMIX) – KEHLANI
LETS GET MARRIED (REMIX) – JAGGED EDGE
GIRLFRIEND – NSYNC
ONE THING (Kid Atlaas Remix) – AMERIE
U DONT HAVE TO CALL – USHER
DONT MESS WITH MY MAN – NIVEA
STRIP – CHRIS BROWN
FIESTA (REMIX) – R. KELLY FEAT. JAY Z
THROW SOME MORE – NICKI MINAJ
RESEARCH – BIG SEAN FEAT. ARIANA GRANDE
COMMAS – FUTURE
STOP ME NOW – DJ SLIINK
NANA – TRIPPY TURTLE
FREEZE – T PAIN FEAT. CHRIS BROWN
FREEZE (DJ SLIINK REMIX) – T PAIN FEAT. CHRIS BROWN
WORK IT – MISSY ELLIOTT
WORK IT (DJ SLIINK REMIX) – MISSY ELLIOTT
SHORTY SWING MY WAY – KP & ENVYI
AMEN – MEEK MILL FEAT. DRAKE