PARTYNEXTDOOR Opens up About His Music for the First Time
Despite the huge success in the music industry he's been experiencing during the last 12 months,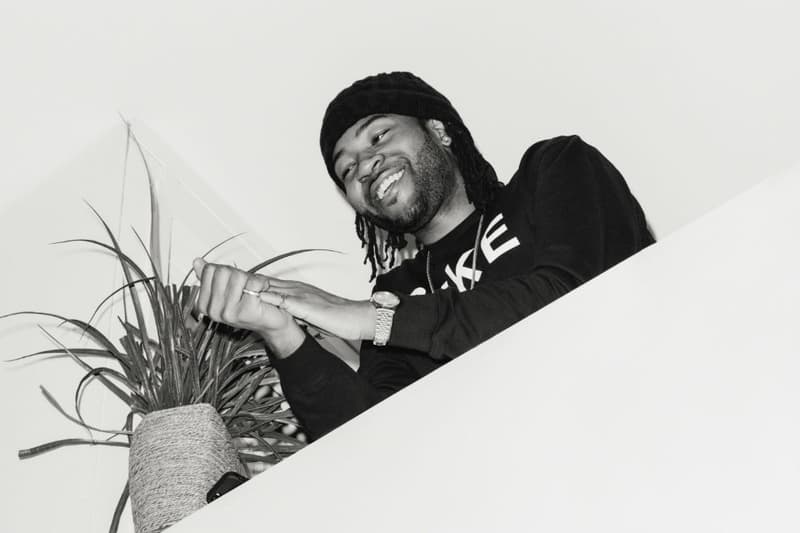 Despite the huge success in the music industry he's been experiencing during the last 12 months, PARTYNEXTDOOR kept a low profile when it comes to media presence. In his cover story for The FADER, the Mississauga native has now opened about his music and career, recounts the hisstory of joining the OVO movement, and details his rise to the top of the game. read an excerpt of the story below.
In early 2013, PARTYNEXTDOOR's music found its way to OVO. "I'm eternally interested and curious and looking for that new hit, to feel something that I've never felt," says the label's co-founder Oliver El-Khatib, over the phone from Toronto. He first received Party's music from frequent Drake producer Boi-1da, who sent some songs over from an email address El-Khatib didn't recognize at first. "I'll just listen to anything," El-Khatib says. "I give my email address to anybody. I was getting these emails from a random address, and I started listening, and it was crazy. So I hit back like, 'Send me more, I need to hear more,' because that's how I gauge how consistent it is. Is it two flukes? Or is this like a sound, is this cohesive? He kept sending me more, and I started to get really into it and playing it for 40 and for the boy."

"Oliver called me back in the morning," Boi-1da remembers. "When you get a call from Oliver, it's serious. Then Drake hit me back like two days later, like, 'Yo, that Party kid's nice!'" Party says his first meeting with the OVO camp took place in the back of El-Khatib's Range Rover, "on some random street" in Toronto. Now, El-Khatib tells me that it's Party's uncompromising vision that makes him OVO's secret weapon. "He's the rare breed that writes, produces, engineers, performs, sings—all in one artist. He's pulling all of the strings, he's doing everything, so you hear his final production exactly the way he envisions it," he says. "That is a privilege for any artist. You look at the only other artists that are able to manipulate like that, and it's Kanye West."
For the full story, head over here.