Eight Years Later and JAY Z's Big Pimpin' Lawsuit Finally Gets A Courtdate
After 8 years, the 1960 Egyptian singer's estate that has been trying to sue JAY Z and Timbaland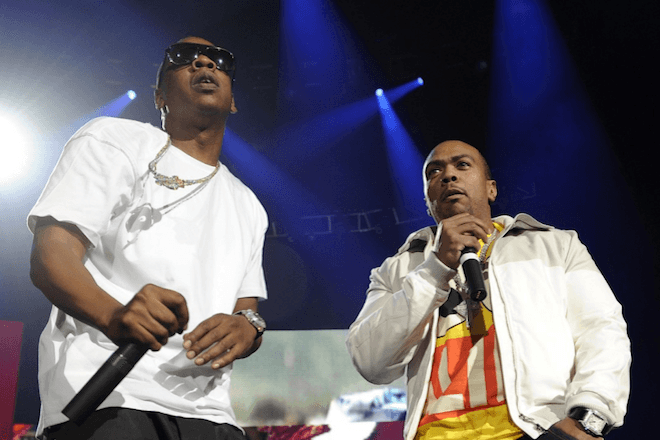 After 8 years, the 1960 Egyptian singer's estate that has been trying to sue JAY Z and Timbaland for stealing a sample to make one of their hugest records, 1999's "Big Pimpin'" finally heads to court. On March 30 an heir of Abdel Halim Hafez got a judge to rule in his favor, docketing the lawsuit for this October.
The sample in question is from a track called "Khosara Khosara" that was featured in a movie titled Fata Ahlami in 1960. According to the heir's lawyer, Keith Wesley, it is even more significant due to the content nature of "Big Pimpin'". In a statement made to The Guardian he says "They used it with a song that even by Jay Z's own admission is very vulgar and base. That's really why this is so significant to my client. They not only took music without paying. They're using it in a song that is, frankly, disgusting." In addition to going after the pair for the song, a motion was also filed against JAY Z for distorting the original message of "Khosara Khosara".
In a 2011 interview with WSJ regarding his book, Decoded, JAY Z does seemingly cringe when reflecting on the lyrics of "Big Pimpin" saying "It was like, 'I can't believe I said that. And kept saying it. What kind of animal would say this sort of thing? Reading it is really harsh'." Marriage changes a man perhaps, or maybe it's just Beyoncè.
In the coming months, we'll see what the Abdel Halim Hafez estate is looking for from Jay's most commercially successfully single from Vol. 3…. Life and Times of S. Carter and come October maybe it can finally be put to rest.
Written by Rae Witte