The Costs of Starting a Fashion Brand: Decisions & Designs
Job security, steady income, foreseeable career path, savings, what do these all have in common?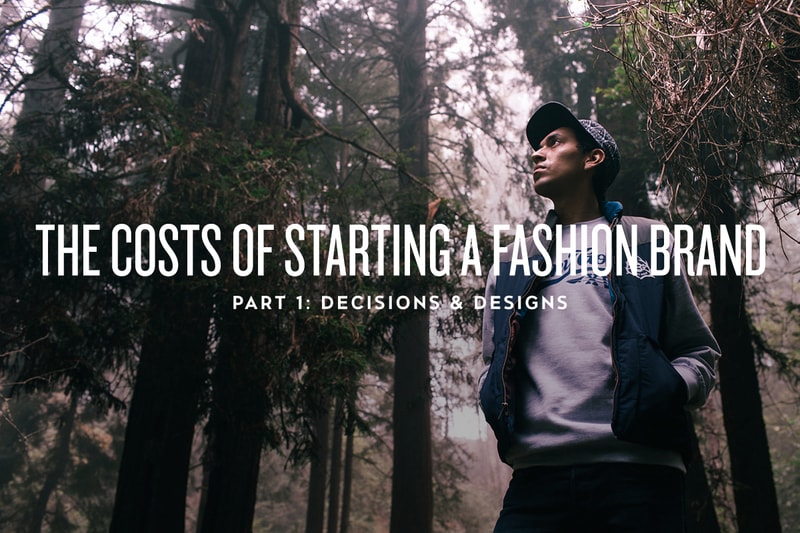 Job security, steady income, foreseeable career path, savings, what do these all have in common? They are all just a few of the sacrifices one can expect when starting their own brand. The daunting task of giving everything up and starting your own label holds many risks, but the rewards can provide you with something more than just monetary satisfaction. You are your own man. It's generally not about the money to begin with, most are borne out of a passion and as a hobby to make something that is new and refreshing. This digital age that we live has leveled the playing field where more people can take the plunge as online stores have eliminated the costs of opening up a brick and mortar. According to The Business of Fashion, the fashion in itself amounts to a $1.5 trillion dollar industry.
With so much opportunity, we look into the business side of starting a brand with a number of people who took the leap of faith and started their own labels such as Guillaume Philibert of Filling Pieces, Brandon Svarc of Naked & Famous, Benny Gold and Tim Joo of Haerfest, as well as many others. While numerous components like production, marketing and distribution all play key parts in making up the brand, we go into what is often the most difficult aspect of it all — the decision.
What you may come to realize from the experiences below, is that pretty much everyone started from scratch without outside investment, and little to no money is spent at the start of building a brand. These are the costs that may not pertain to financial value but might be time and the subsequent risks that come with investing your time. The next installments of The Costs of Starting a Fashion Brand will go into the areas where money is a necessary factor such as in production and marketing.
---
The Decisions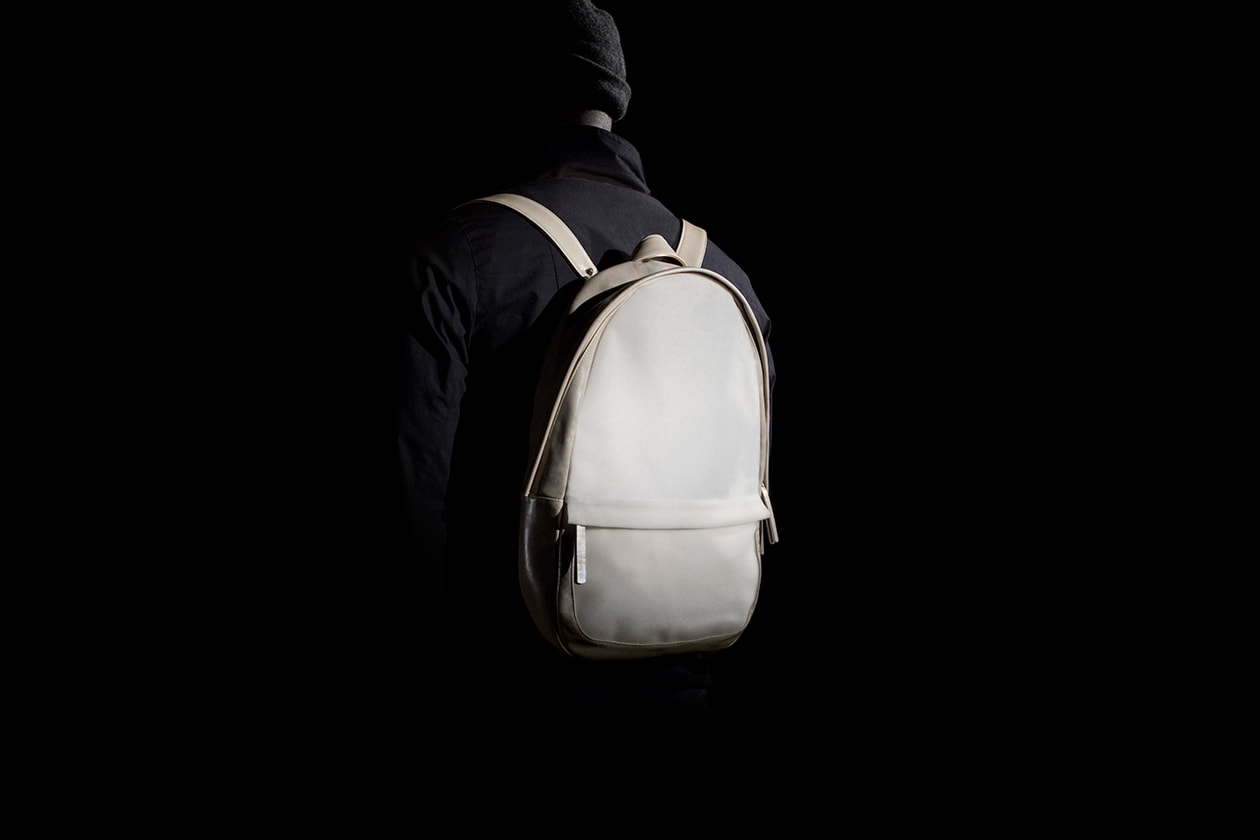 ---
When starting your brand, how did you decide that you would make a living out of it, or did you think it could?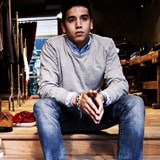 Guillaume Philibert
I started Filling Pieces in late 2009, early 2010. While studying architecture, I didn't have a lot of money to spend, and saved up some money from a small job I had. The first two years were very hard and tough on me, as it was hard to find retailers for the brand and I needed to finance everything on my own. So without a webshop that generated money, I had to work in the weekends or after studying. Finally, two years in, the brand became more popular and sales were going in the right direction. I graduated with an architecture degree and decided I wanted to design and sell shoes for a living. We had about 30 retailers and just opened our online shop, so that generated just enough money to pay my rent and to cover some other costs.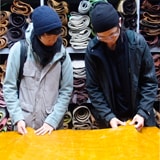 Tim & Dan Joo
When we started Haerfest, we sacrificed everything — job security, steady pay, and even our combined savings. It was super risky, but we believe the reward is always within reach as long as we do our absolute best. We got our business plan together and launched our product in a market that proved to be fertile ground. However, things changed quickly as the business grew in what has become a constantly evolving market. Despite the bumps along the way, we persevered and held fast behind our products. Our tenacity has proven to be invaluable and, in our opinion, what makes us successful. At the end of the day, love will get you through any failure. That's happiness, and we would not trade that life for anything else.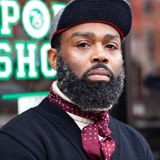 Ouigi Theodore
We started the The Brooklyn Circus because we felt there was a void in the market and felt that we could address that void. We were 10 years younger, so making money was not a factor in our decision. We were more interested in solving the problem. We also wanted to do something that we enjoyed and wanted the freedom to do it daily. We wanted to be happy contributing to the conversation.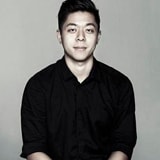 Terrence Kim
From the beginning I knew I wouldn't be making any money off the brand at first, but the vision for IISE becoming a legitimate and much larger fashion company was always there. Making a living off of your own company is without a doubt one of the most important things all business owners strive for.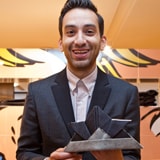 Brandon Svarc
First of all, I had an advantage to begin with, as my family has been in the workwear and jeans industry for 70 years now. But I would tell any young entrepreneur to use every advantage they have of course. My first real job was in marketing at a mass market clothing company. There, I fell in love with PR and the fact that getting press coverage is both free and more effective than advertising. So, I quit that job and opened a PR service company, where I basically ran around doing fashion PR for Canadian apparel and accessory companies. From there, I knew I could use that PR company as a trampoline to launch my own brand from within my family business. I knew since I was in elementary school that I was going to work in the "Shmata" business.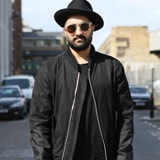 Rav Matharu
I was working on Clothsurgeon while I was head designer at another brand. It came to a point where I wanted full creative control and decided to start Clothsurgeon properly. A few pieces I was selling via word of mouth started selling really well, and funded the initial collection and website… it has continued to grow organically ever since, with a touch of hard work and long hours.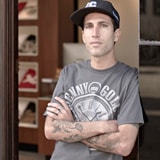 Benny Gold
The Benny Gold brand started out as a side project — a creative outlet for myself. I was making a living as a freelance designer, doing design for various clients. It eventually got to a point, while working for HUF, that the brand started gaining traction. It took years of developing the concept before I was able to stop taking on client work and focus on the brand full-time. It's been a blessing, and now it supports my family as well as 10+ employees.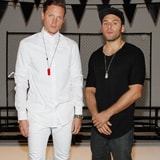 Laurence Chandler
We made business cards before we had a business. What started as a group of kids that would chill at Vinny Ponte's Rival shop evolved into what would become the Rochambeau brand. It started as a way for us to represent our friends and the people around us. We were inspired by King Stampede, J Money, SSUR, and the DIY clothing scene that was coming out of Downtown NYC. At the same time, we were looking at higher fashion labels like Rick Owens and Damir Doma. We would sneak into shows during NYFW. We wanted to bridge that gap. Our beginnings were humble, going out to Red Hook to silkscreen a T-shirt, then designing a hoodie. Understanding cut and sew and how to make a garment your own. True trial and error. Rochambeau's development into a full-scale business came from our perseverance. A lot of people in NYC wear a lot of hats — at the end of the day the people who succeed are the people who follow through. Even if at moments we took a hit in doing so, we followed through on our commitments and to this day have always tried to deliver even when it was difficult. Whether we knew we could make it as a business was secondary to our desire to do something that was our own. It's this heads-down mentality that focused us on what we needed to get done and allowed for a business to develop. A lot has changed since we first started, brands can come out of nowhere and seem credible. We have funded our label from day one without outside support. Seeing labels rise and fall has strengthened our faith in making moves we believe in, rather than what is popular.
---
The Designs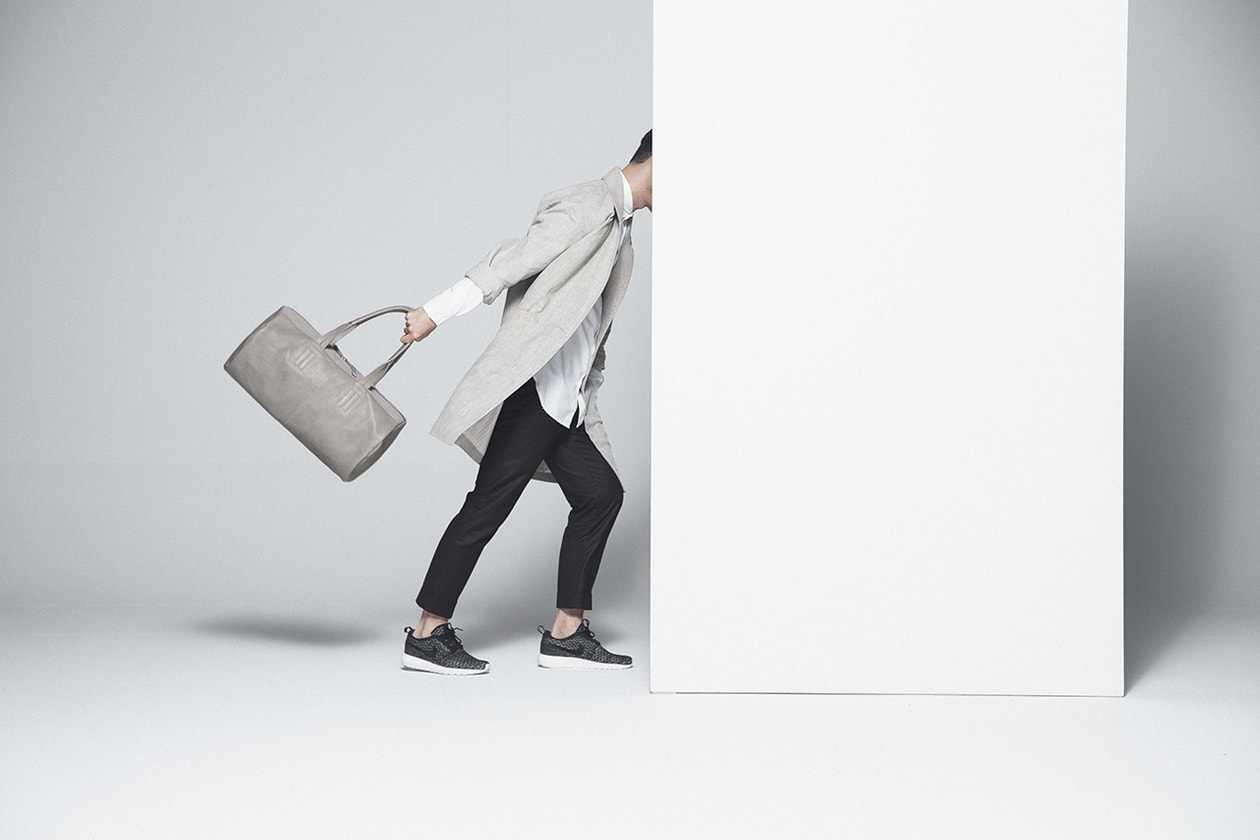 After settling upon a decision to start your own brand, the next stage is to work out designs before the production stage. Although hiring designers to create clothing and the website may seem like the logical step, a common theme we see from brands in the early stages is that everything can basically be done through perseverance and a little help from friends. The digital age means that there is a wealth of information at your fingertips and we have the tools to connect to endless amounts of like-minded people. We can also see a reoccurring theme where most of the design work is done in-house rather than outsourcing to professionals. What is probably the most obvious trend in the beginning for these labels is how they, upon the road to success, purely go through the passion and love for what they believe in.
---
What are the costs in hiring designers for your clothing and website?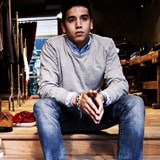 Guillaume Philibert
This really depends on the situation. I have three designers in my team working for me. The team consists of two junior designers and one design coordinator. All of them earn an equal amount of money. This started about a year ago; one of them was working for me two years after I founded the company. The website was built by a web-design company, so I didn't hire a specific designer as in-house for that.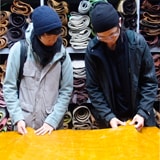 Tim & Dan Joo
The costs are determined by what you need and how resourceful you can be, especially in the beginning when you have to do more with less. How do you capitalize on your own existing skills and the skills of people in your network? My (Dan) background is in web development, while Tim's is in design. For branding, we invited our good friend Gino Reyes to become our partner and brand director. Since we knew our strengths, we were able to create a well-rounded team. But the most important thing is to be focused and to know exactly what your vision and mission is for your company. It's easier to plan when you know exactly what you want.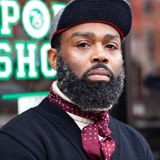 Ouigi Theodore
Running a brand is very expensive. A full-time designer is normally not an option for small start-up brands. For years, we worked with freelance people, we normally hire full- or part-time design assistants that are hungry to learn the business of design.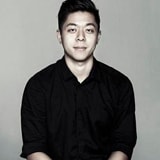 Terrence Kim
For now, all of the design work is done by my brother and I, and a small team of interns. Luckily, we have found great people that really believe in the brand and have joined to gain firsthand experience and to add their own creative ideas into our company. As for building websites, there are so many great platforms like Shopify and Squarespace that allow you to create beautiful sites for your brand for a relatively small cost. We started on a basic plan on Shopify a couple of years ago and now we're in the process of developing a new website outside their platform. Our first site/online store was built in two hours and cost us $49/month.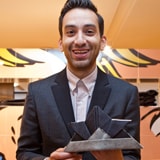 Brandon Svarc
None in my case since I design the collection myself. We do have an excellent full-time pattern-maker who has been making jean patterns for over 30 years. Our first website was not expensive; it was simple, fun and kooky. On the fit guide page, you could pull the pants down on the models and people loved it!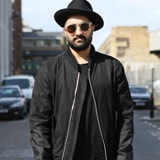 Rav Matharu
I design everything. I make the samples, source the fabric, and sometimes do the post… as a new business it's vital to keep your costs down and by being able to make a garment from start to finish really helps. Our full-time team is Parv and I, that's it. So we have to do the less glamorous jobs too.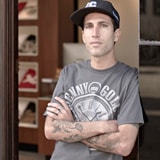 Benny Gold
There are many hidden costs to hiring and growing a company. There are employee taxes and fees on top of salaries. As the brand grows, so does the expense. Everything's a tradeoff — things were simpler when I only had to support myself but I also didn't get a lot of the amazing opportunities and enriching relationships that I do now that we've grown and matured as a brand.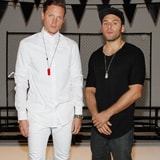 Laurence Chandler
Costs are always changing — the important thing when developing any project is not committing to something that could endanger the overall success of the business. There have been many opportunities that we had to pass up. The important thing especially at early stages, is knowing that there is much that can be done on your own and with friends. We have been fortunate to have such a strong network — whether it's models, photographers, studios, graphic designers, artists… We have seen many brands launch with a 10K business card and be gone in a year. It's about being resourceful. Learning how to leverage opportunities and always connecting dots. If there has been a time where we haven't been able to budget for someone what they normally receive and deserve, then we have always worked to return that favor by recommending that person for another project. A lot of people are very guarded with their contacts — we take the opposite approach and find that connecting good people always seems to return itself tenfold.
The Costs of Starting a Fashion Brand is a six-part series that explores the business aspects of building brands from the ground up. It looks into the intricacies and many of the behind-the-scenes happenings that makes up what the brand is, from formulating business plans to hiring staff, to production costs and distribution. We asked a diverse number of figures in the industry such as Guillaume Philibert of Filling Pieces, Brandon Svarc of Naked & Famous, Benny Gold, and more for their experiences on how they managed to develop their respective brands to what they are today.