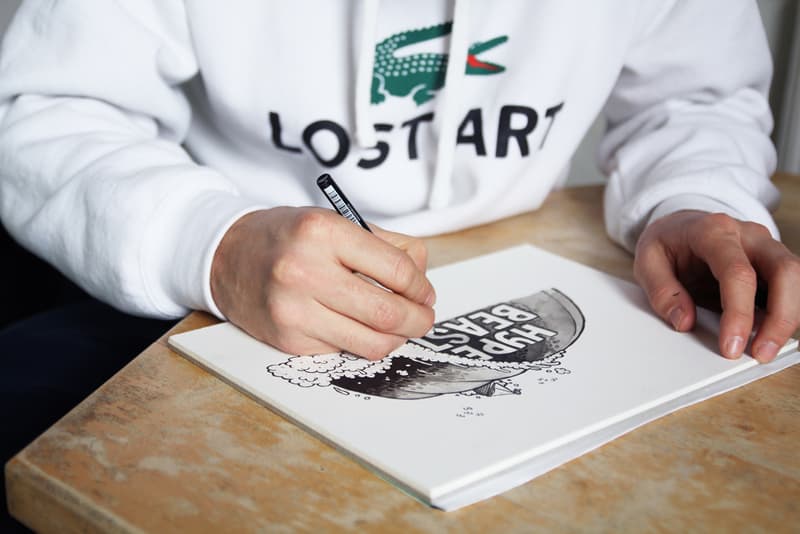 1 of 14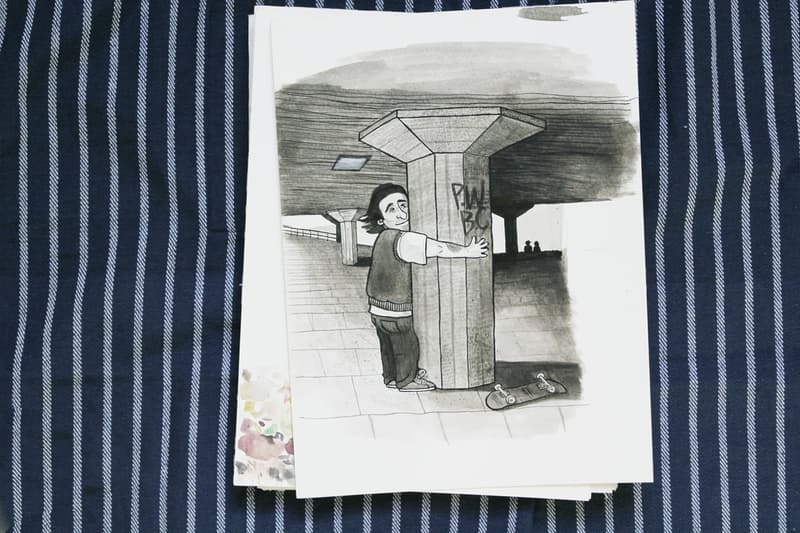 2 of 14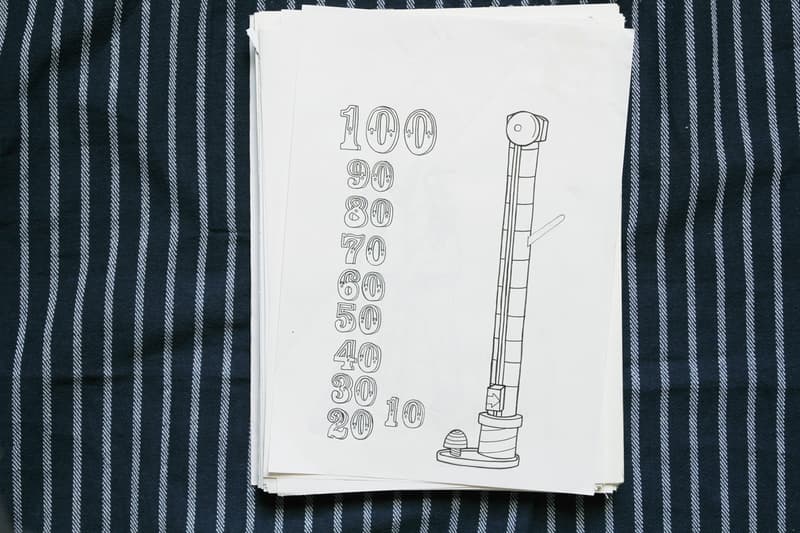 3 of 14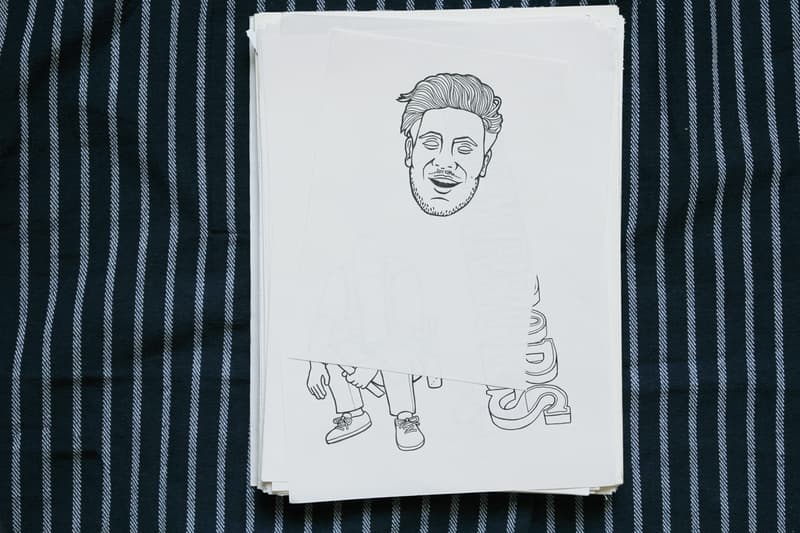 4 of 14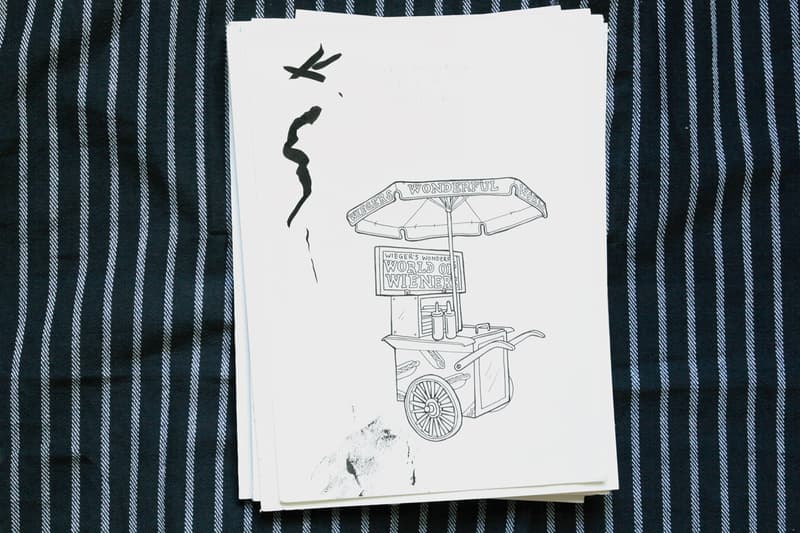 5 of 14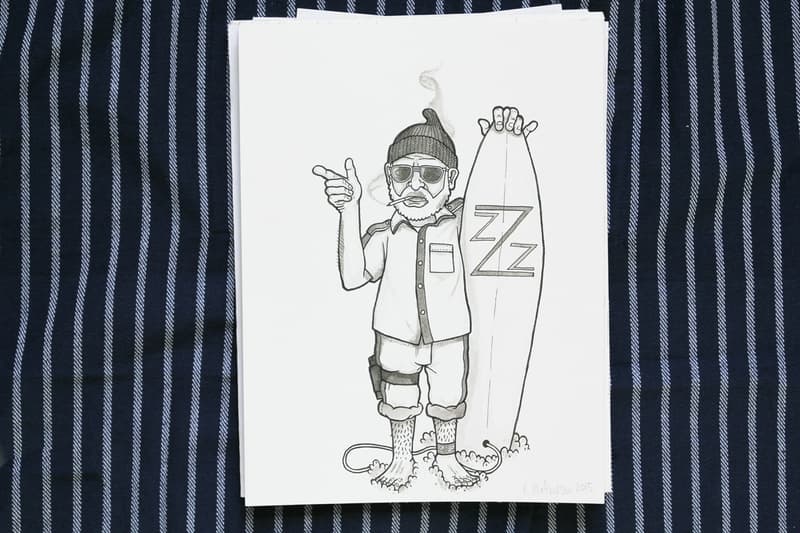 6 of 14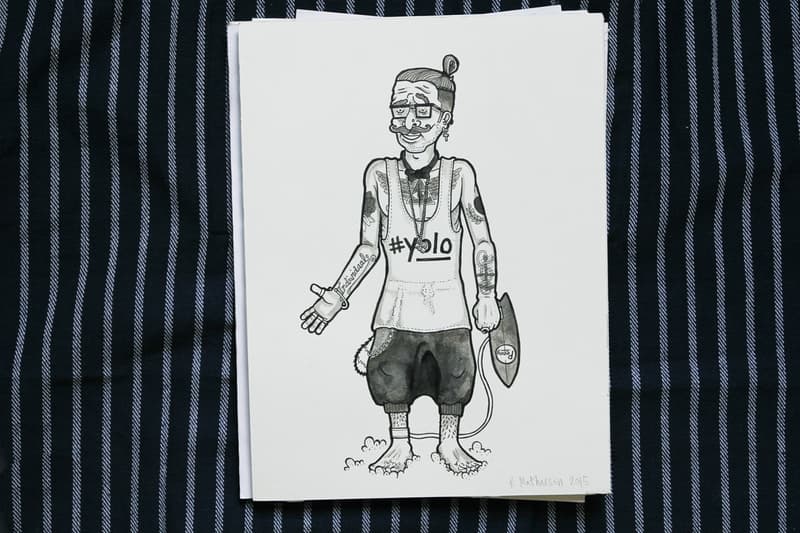 7 of 14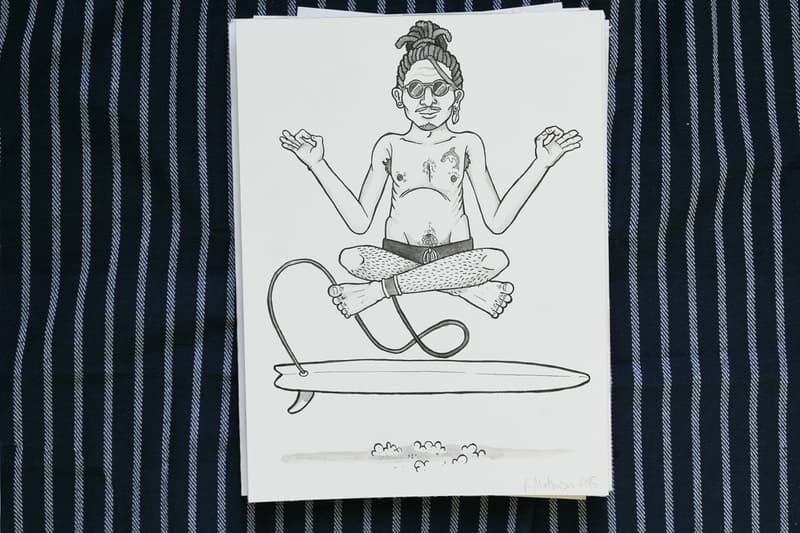 8 of 14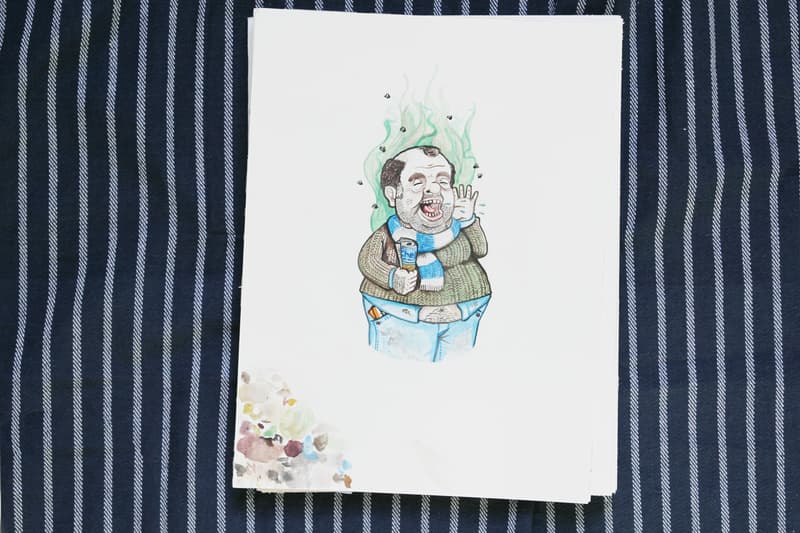 9 of 14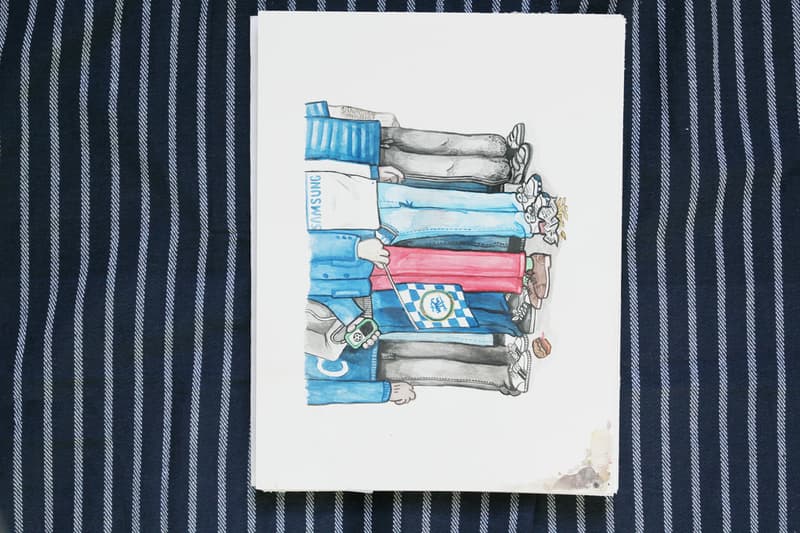 10 of 14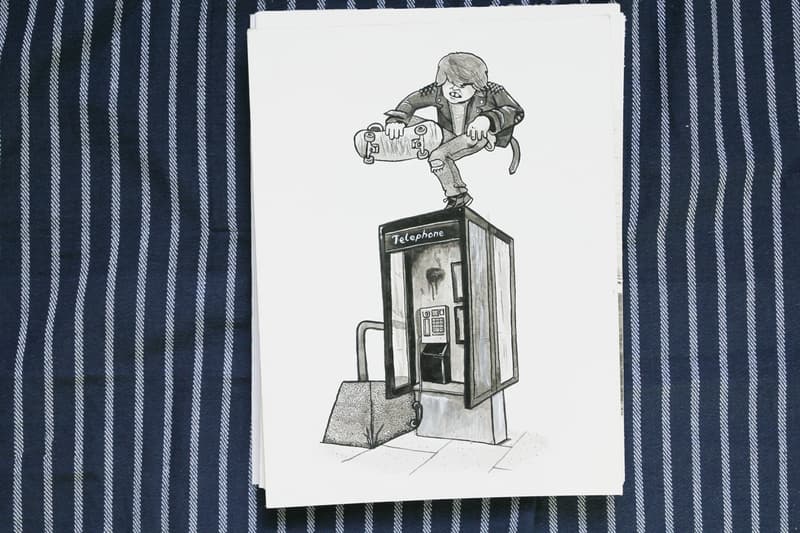 11 of 14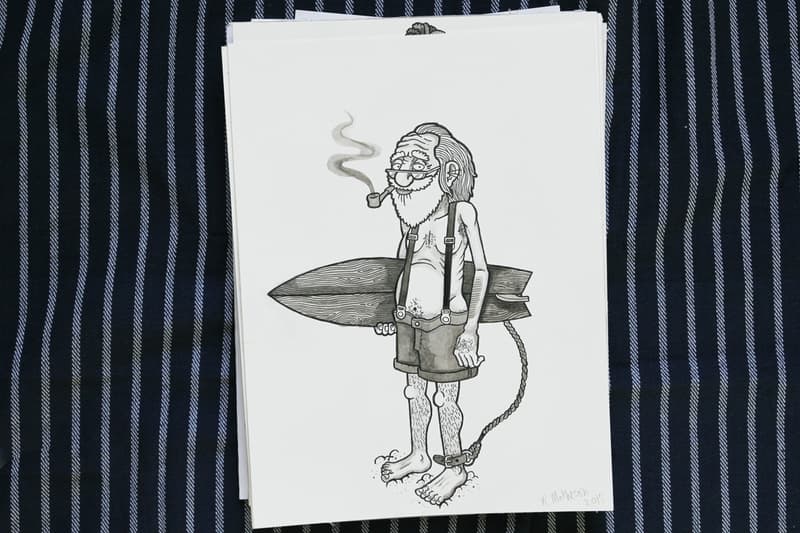 12 of 14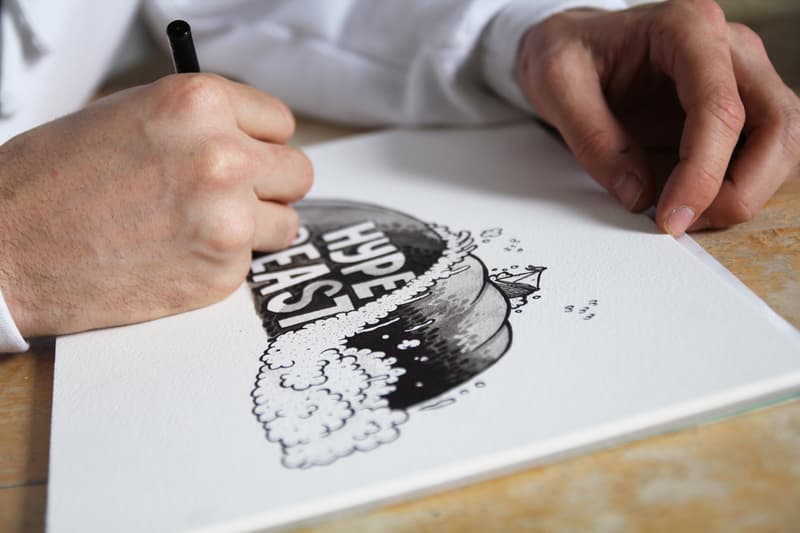 13 of 14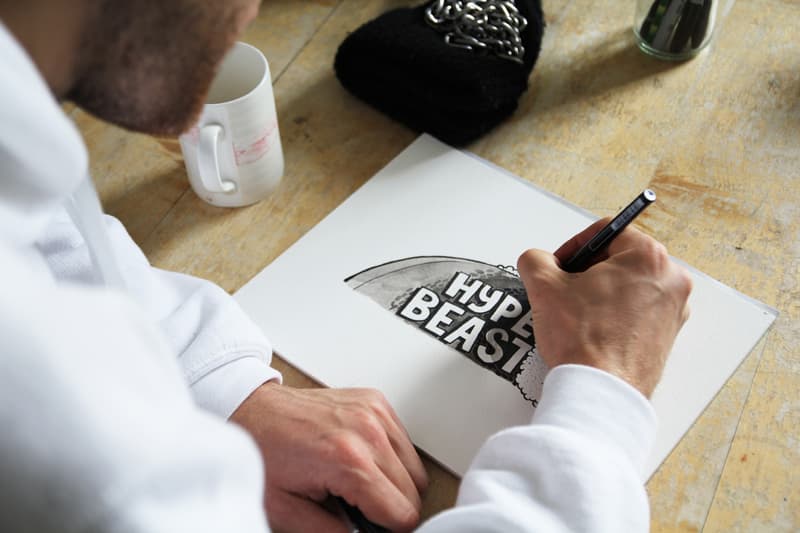 14 of 14
Pen & Paper: Rob Mathieson
London-based artist, skateboarder and member of PWBC – these are the roles of the creative
---
London-based artist, skateboarder and member of PWBC – these are the roles of the creative force that is Rob Mathieson. PWBC — better known as Palace Wayward Boys Choir — was founded in 2006 by Mathieson and a close group of friends which include Lev Tanju, Danny Brady and James Edson, who lived and crashed in a skate house nicknamed The Palace in south London. The group has since expanded onto countless projects that counts the likes of a lo-fi video series on Don't Watch That TV, The Wayward Gallery, and most prominently, the mighty Palace Skateboards imprint.
Mathieson's talent as an illustrator has provided him work for Chocolate Skateboards, Carhartt and Slam City Skates, in addition to British media platforms like Dazed and Confused, BNTL and Channel 4.
Advocate of subculture, skate, punk and surf motifs are littered throughout his work, as quirky doodles that take form as exaggerated caricatures of friends and acquaintances. Whether it be the elongated arms of a praying guru, the robust belly of an overweight slob, or the snaggletoothed snarl of a punk rebel, the caricatures presented in Mathieson's Pen & Paper are upheld by offbeat styles, and thus reflect his humorous outlook on life. The meticulous drawings are satirical to clichés associated with skateboard, taking viewers to various London skate spots like the Southbank undercroft.
Check out our latest Pen & Paper above, which comprises of a unique visual interpretation of the HYPEBEAST logo; a blend of beach themes and surf dreams in one whimsical, wave-like rendition.