Kendrick Lamar Headlining HOT97's Summer Jam Festival
After dominating HOT97's Summer Jam two years ago, Kendrick Lamar will be returning to the event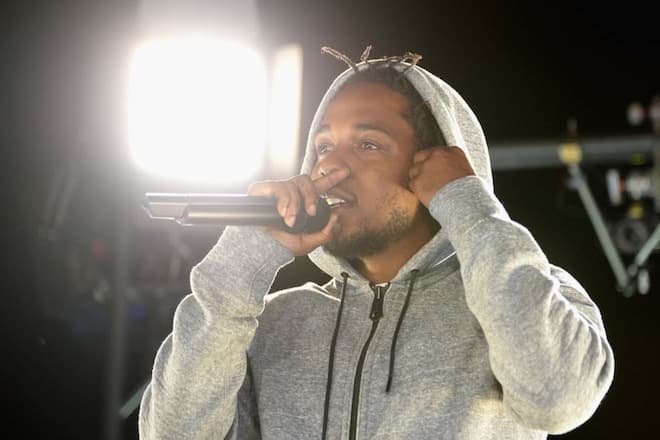 After dominating HOT97's Summer Jam two years ago, Kendrick Lamar will be returning to the event this year as the main headliner. Happening Sunday, June 7 at New Jersey's Meadowlands Sports Complex, the music festival will also feature Big Sean, Chris Brown and Childish Gambino, as well as Travis Scott, Joey Badass and Dej Loaf.
But let's get back to Kendrick. It'll be interesting to see how the rapper conducts his live set for this event, as well as his upcoming tour in the summer. Considering To Pimp a Butterfly prominently features live instrumentation, and for most of the televised performances he's done he's used live bands (someday we'll get that "Untitled" song, someday), it'll be interesting to see what type of setup Kendrick will have. Will it be a small ensemble, like what he had when he was touring for Good Kid, MAAD City? Or are we getting the heavy-hitting setup he displayed during his performance of "i" at Saturday Night Live? What do you think? Regardless, it's sure to be a good time.
Check out the line up here and read our interview with Kendrick about his surprise performance in Hollywood.