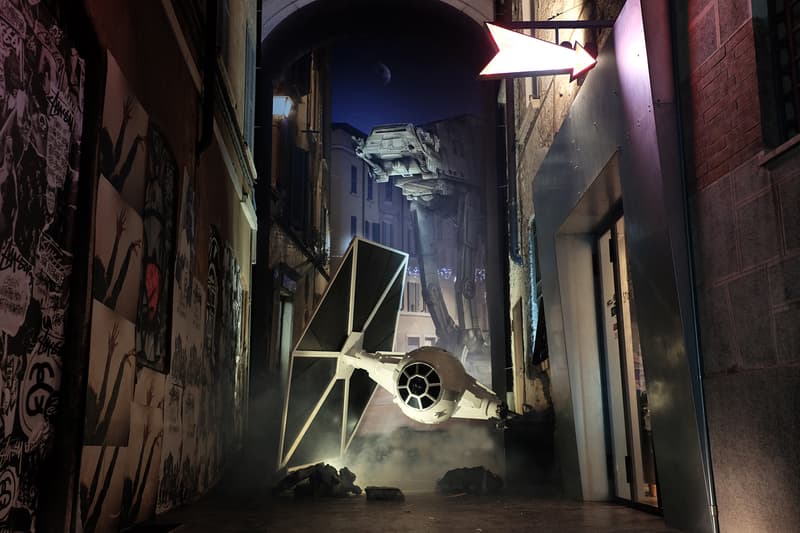 Stone Soup Brescia Is Home to an Awesome 'Star Wars' Installation
An AT-AT and TIE Fighter have invaded Italy.
---
If you're a Star Wars fan and happen to be in northern Italy, you have to stop by Brescia's Stone Soup. Not only is the spot home to everything from Nike and Stussy to Hood By Air, OFF-WHITE and Yeezy, but the store is also currently playing host to an amazing Star Wars installation outside. Coinciding with the opening of The Force Awakens and crafted with a little help from both SITU Entertainment and Accademia SantaGiulia, the amazing display includes both an AT-AT and a grounded TIE fighter.
You can catch a glimpse of the installation above and see it for yourself at Corso Cavour 4.
Stone Soup
Corso Cavour 4
25121 Brescia BS
Italy