Timex's Giorgio Galli on Design, the Future of Smartwatches and the Brand's Connected Style Collection
From 'Star Wars' to smartwatches and beyond.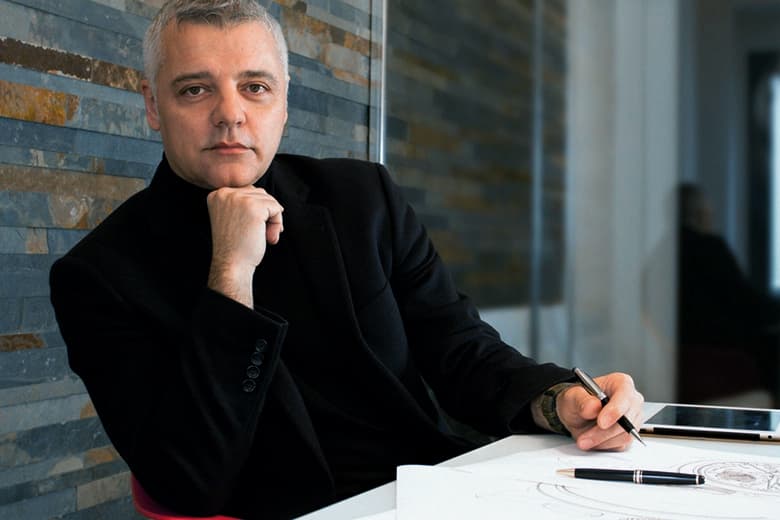 1 of 2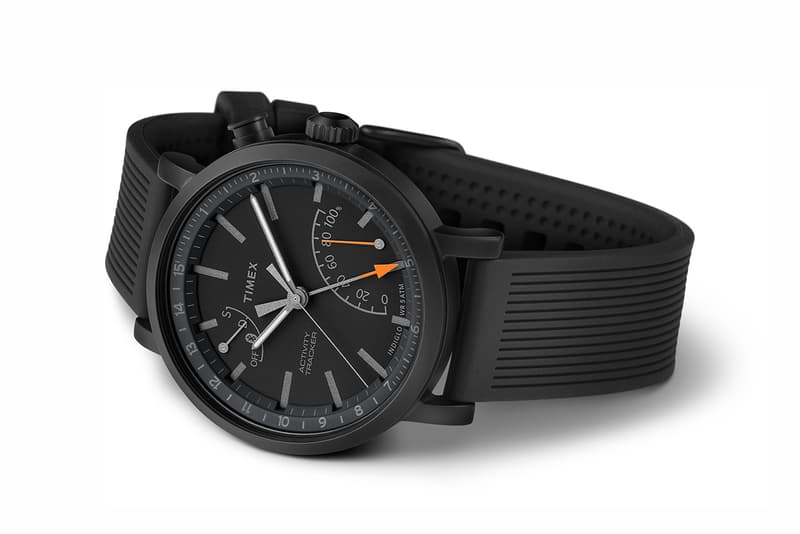 2 of 2
Beginning his working life at the legendary LucasFilm in California and working his way steadily back home to timepieces and Italy, Giorgio Galli's diverse and successful career has placed him at the very top of his field. With a resume that features everyone from Versace to Seiko and, most recently Timex Group, Galli's passion for watches and keen eye for detail has brought him to spearhead Timex Group's foray into analog smartwatches with the forthcoming analog Connected Style Collection. The collection features a new watch that uses Bluetooth technology to connect to an app on your phone that tracks daily activity – including steps, distance and calories burned with the look and feel of an analog watch. The phone app stores all of your data, so you can access and analyze it at any time. We caught up with Giorgio to discuss his career thus far, the details of his latest ambitious project and to find out what makes the world-renowned designer tick.
How did your early LucasFilm heighten your career and how did you then transition into working with watches?
Listen, that was about 30 years ago. I was 18 years old and it was the very beginning of my career, I was a young graphic designer trying to get some experience. It was quite interesting to be able to do some work for them, but of course it was a minor part of my career. It was something that helped me to grow and understand the dynamics behind the business. You never know where your career path is going to take you, moving into watches was an evolution of my design work. How I got to Swatch was through the process of learning, studying and meeting other people within the industry. I have always loved watches, Italians have watches in their DNA.
Can you explain for us your design process once you've accepted a project?
Thanks to my background in graphic design I'm able to understand the proportions of a watch; first of the dial, then of the case and then the composition of the piece. To design a watch is not that easy, it takes a while to understand the general proportions to be able to design a good watch. It looks like a small piece, but it has so much inside. It has so much technology, so it has to be right. I learn from other people around me, at the factories and manufacturing level in that sense. It's like that every time.
The Metropolitan+ is the first in Timex's new Connected Style Collection, can you explain the aim of this line?
There's a trend for connected watches and smart watches, so you could say we are following the trend, but we already had this planned a while ago. This is the first of a series of new projects with connected watches, but we are very conscious that we shouldn't abandon analog. Analog for us is a very important thing and we have tried to combine traditional analog watchmaking with the desire for modern technology.
It will allow us to have interesting functions in the future, without being too much into the craziness of smart watches. I still think the fascination of the traditional watch is very much something we should be focusing on. We are being true to ourselves. We're not a software company, we are a watch company that has a long tradition. This is why we have decided to launch the project based on an existing module that we had.
How does this watch compare to the smartwatches that are currently trending in the market?
The important thing for us was to implant our DNA into new technology, without the timepiece being all about that new technology. It's a discreet way to add the technology. Adding technology is like anything, it's like adding a chronograph or another traditional feature. It will help you, but if you are wearing a beautiful watch it is a little bit more fascinating than a black screen. At the end of the day, whatever you do with your phone it's enough. It's already intruding into your life. If the watch intrudes into your life as well, it's too much.
What do you expect to see for the future of the watch industry, and how will Timex remain a key player?
I believe in the future that the technology will be a little bit more discreet, in terms of smartwatches. We will continue in traditional watchmaking whilst adding technology. For us it is important to be ourselves. Our tradition, our heritage. It's what we do best.