PREMIERE: TroyBoi featuring Beau Young Prince - What We Do
We premiere the follow-up single to TroyBoi's massive Diplo and Nina Sky collaboration "Afterhours" and speak to the producer about his latest release and more.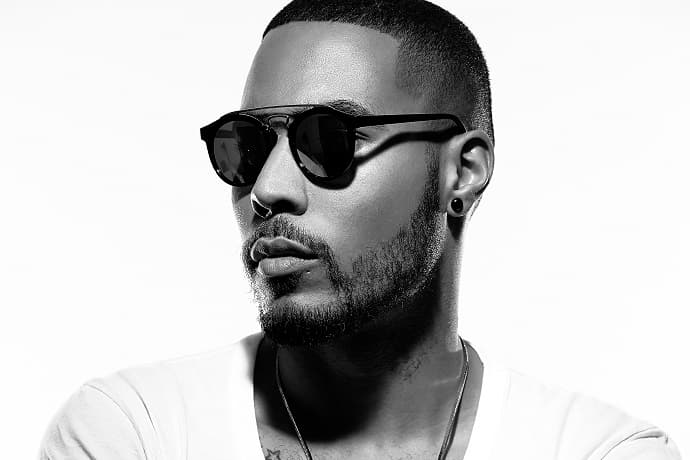 If you count your clicks among the millions that have sifted through TroyBoi's current body of work, then this next one is going to become an immediate entry in your next playlist. Following up on his career standout "Afterhours," TroyBoi serves up a new single showcasing his own unique breed of club-oriented, DJ-set-ready rap. While TroyBoi's last single found the South London champion uniting with Diplo and Nina Sky, this one takes him across the globe to Washington, D.C. for a collision with up-and-coming DC rapper Beau Young Prince. TroyBoi's and Beau Young Prince's latest is entitled "What We Do," and is set for release through Mad Decent. It's a shift in sound for TroyBoi, but one that honors his dancefloor-tailored aesthetic. You can listen to "What We Do" below, as well as read through our exclusive exchange with TroyBoi to get a better, more complete grasp on today's drop. To support TroyBoi's new single, head on over here.
If you had to break down "What We Do" to someone unfamilar with your work, how would you describe it?
The million pound question! I tend to have quite an eclectic style of production, but for this particular track, I wanted to create something quite unique. I love creating tracks with a rhythmic groove, so I experimented with rhythms and textures from the 80s / funk / disco and blended it with my signature style of production.
With "What We Do," is there anything in particular you want to accomplish? Your last release, "Afterhours," ended up being a huge moment in your career.
I would definitely say that "What We Do'"is a track that shows another style of my production capabilities. I'm humbly overwhelmed by the response of 'Afterhours' and it's nice playing both tracks back to back knowing that they both sound completely different to each other. I've always said that I'd rather not be a one trick pony and rather be a 5 trick platypus instead!
How did you initially link up with Beau Young Prince and how were you introduced to his music?
I was on Soundcloud one day and I stumbled upon his track under his collaborative group Young Futura called 'Gypsy Woman.' I clicked play, and heard the beat was a rework of the original 'Gypsy Woman' by Crystal Waters that I love very much. The beat caught me straight away but when the rap came in I was blown away. It sounded so fresh to me so I traced down Beau via Twitter and email to let him know I really wanted to work with him. He hit me up instantly, I sent him the instrumental and he sent it back with his rap over it. I couldn't have been more satisfied, he's an extremely talented individual and it's been a pleasure to work with him.
"What We Do" definitely showcases a sound that leans closest to rap. Could you see yourself producing for more rappers in the future? Which rappers could you see yourself meshing well with creatively?
Absolutely. I'd love to work with more rappers and can see myself working with a lot more in the future. I could definitely see myself meshing well with Drake. His flow, tone and lyrical content are incredible — I think he would sit really nicely on one of my tracks. I'm pretty sure he's every hip hop producer's dream collab and to others the odds of us collaborating may be small, but I never say never.
As a producer and DJ who has worked closely with Mad Decent for some time now, how important of a role do you think they play in modern music?
Mad Decent play a pretty important role in modern music because they are the ones that shows vast numbers of people what is the sound of the present and of the future. If it's something unique or different, Mad Decent would use this to educate its listeners on what they think will be the next big thing and therefore their views are very influential.
When it comes to the part of London you're from, what's something everyone should know about the place you originated from?
I'm originally from South East London, I grew up in the areas of Lewisham, Deptford and Peckham. It was definitely rough around the edges growing up in these areas, but it allowed me see what path I wanted to take in my life.
As far as your next round of releases is concerned, what do you plan on dropping next and what are you currently working on?
I'm going to be dropping new music in the beginning of the year. I have already penned a deal with Parlophone for these releases and the first track is yet another taste of my production capabilities. All will be revealed in 2016!