Photographer Shows How Smartphones Are Stealing Our Souls
The series shows the impact of our increased dependence on digital devices.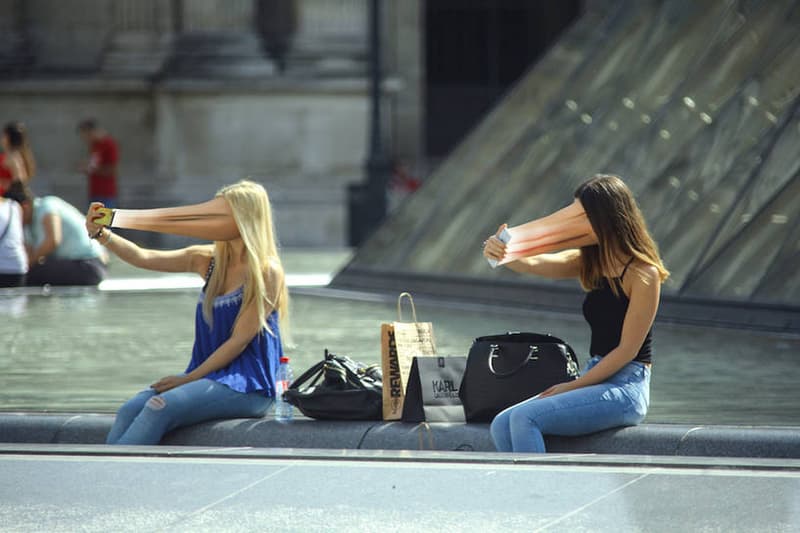 1 of 5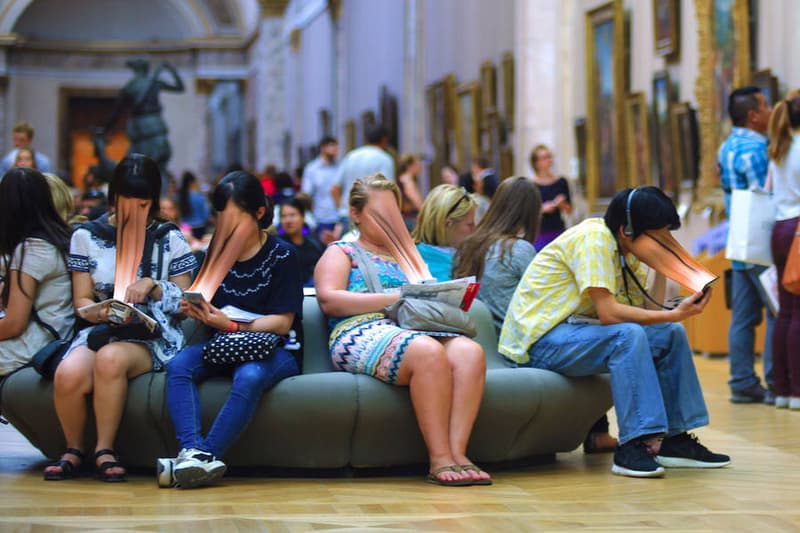 2 of 5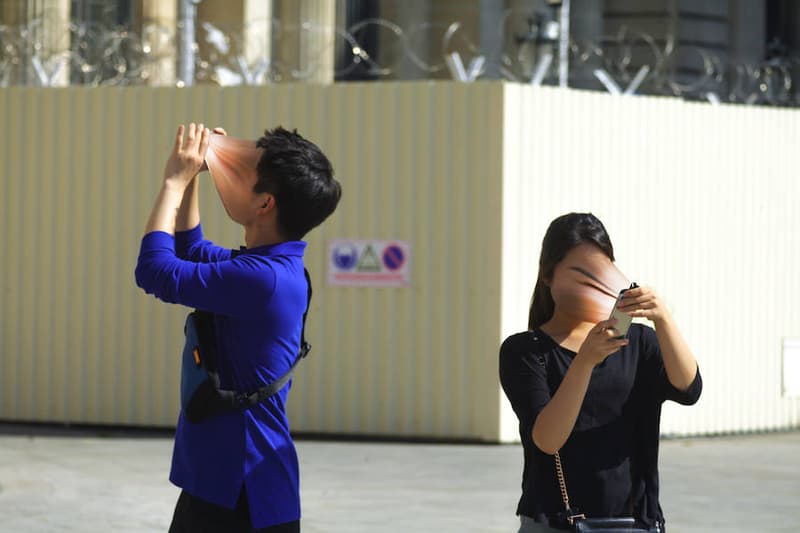 3 of 5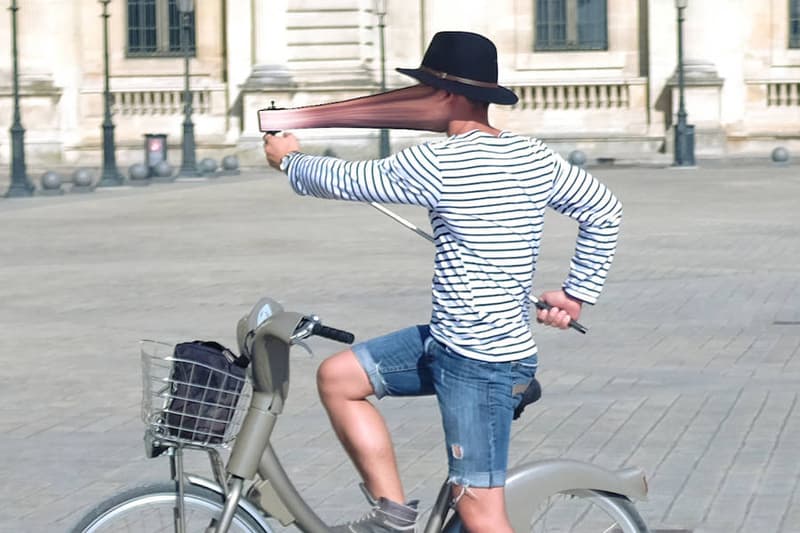 4 of 5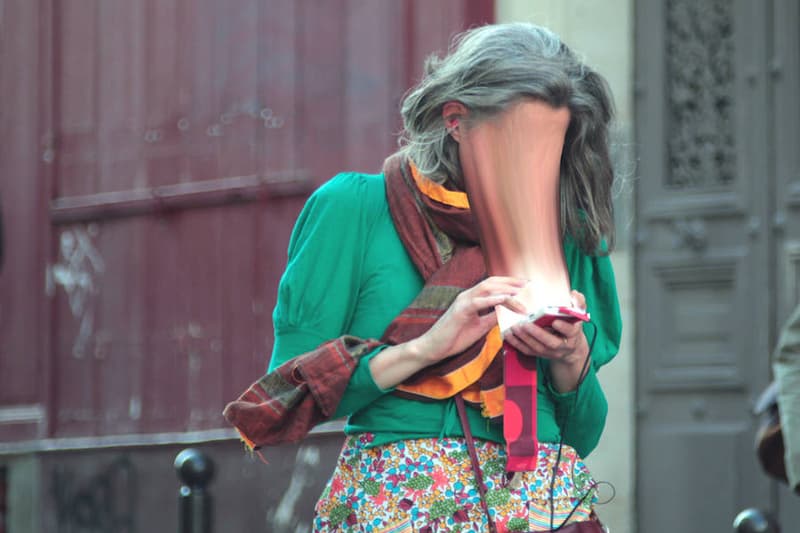 5 of 5
Photographer Antoine Geiger visualizes the obsession with smartphones in an ongoing series titled "SUR-FAKE." Geiger takes original photos of people, ranging from businessman to tourists to children, and manipulates them by stretching out their faces and into their digital devices. By doing so, any sign of emotion and facial features are removed, representing the unrecognizable blur that technology turns us into. Additionally, it depicts our interconnectedness with digital devices to where it becomes attached to us. "What interests me in this texture of sucked faces is the over-exposure that gradually allows a very organic dimension, as well as digital, to render something quite disturbing" Geiger says. To view the full set of photos, visit the website.