Is E-Commerce the Death of Luxury Fashion?
Find out how streetwear has potentially influenced the demise of couture fashion houses.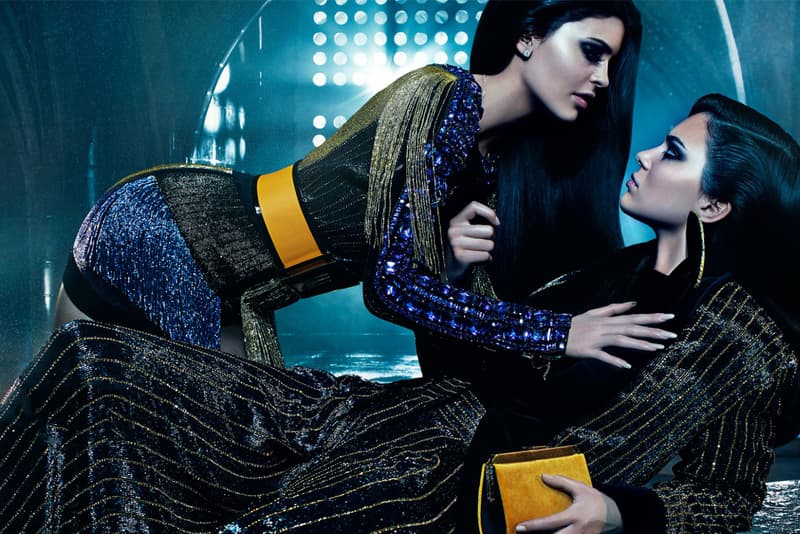 At first glance, luxury fashion houses and streetwear don't have that much in common. However, once we dissect the details and motivations behind both, we can see that the behavior of one has influenced the outcome of the other. On the one hand, contemporary streetwear imprints such as Supreme and Palace Skateboards have relied on the Internet to multiply sales proliferated by their respective hallmark culture and aesthetics. On the other hand, however, heritage luxury fashion houses have been largely reluctant to embrace the move towards e-commerce. With the exception of labels such as Burberry, which has served as the greatest proponent towards the shift, most luxury brands have either resistantly delved into web-based collaborative projects or selective online retail, or refrained from going digital altogether. However, the changing landscape of the modern consumer has proved that online retail has a demand, and a compelling one at that. But what does e-commerce really mean for the future of luxury fashion? Would an online strategy really be so cataclysmic as to bring about the demise of couture establishments? Weighing both the negative and positive implications, I'm inclined to say yes.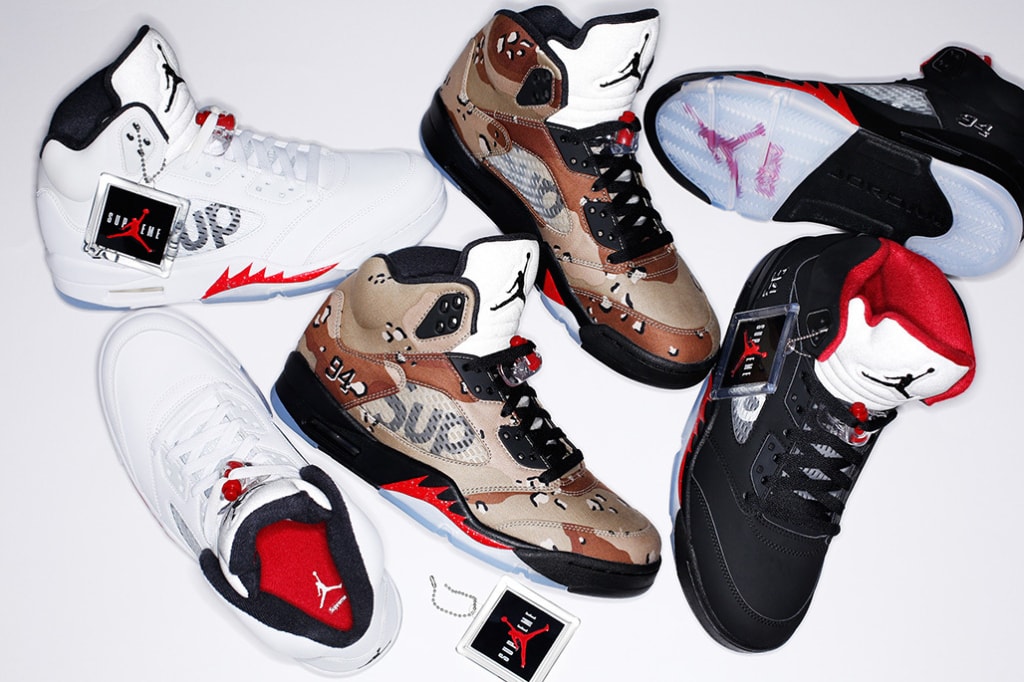 THE OBSTACLES OF E-COMMERCE
Heritage and branding of the label gets lost in translation. Tradition, history and culture are deeply entrenched within luxury fashion houses. Each label is built atop a foundation established over decades of refinement and perfection, so much so that each brand is immensely connected with a particular set of characteristics distinct to the house. Due to this component, whatever gets lost in translation while adopting an online format becomes detrimental to the agency as a whole. At the risk of diluting the brand, the label best have a flawless e-store because let's be honest, if the website isn't tasteful we're not buying.
This is what defines the luxury segment: opulence should be visually attractive. If the buyer is not able to experience the personality of the label through an in-store experience, the only point of reference that he or she is able to use is the one provided by the digital screen. Deprived of both a tactile and immersive evaluation of the product, he has no other choice but to make a judgment based on the company's digital presence. Technically you could scan the forums for reviews from shopper vigilantes or fashion bloggers but in the end, it's your decision to purchase or not. Which brings us to the next point.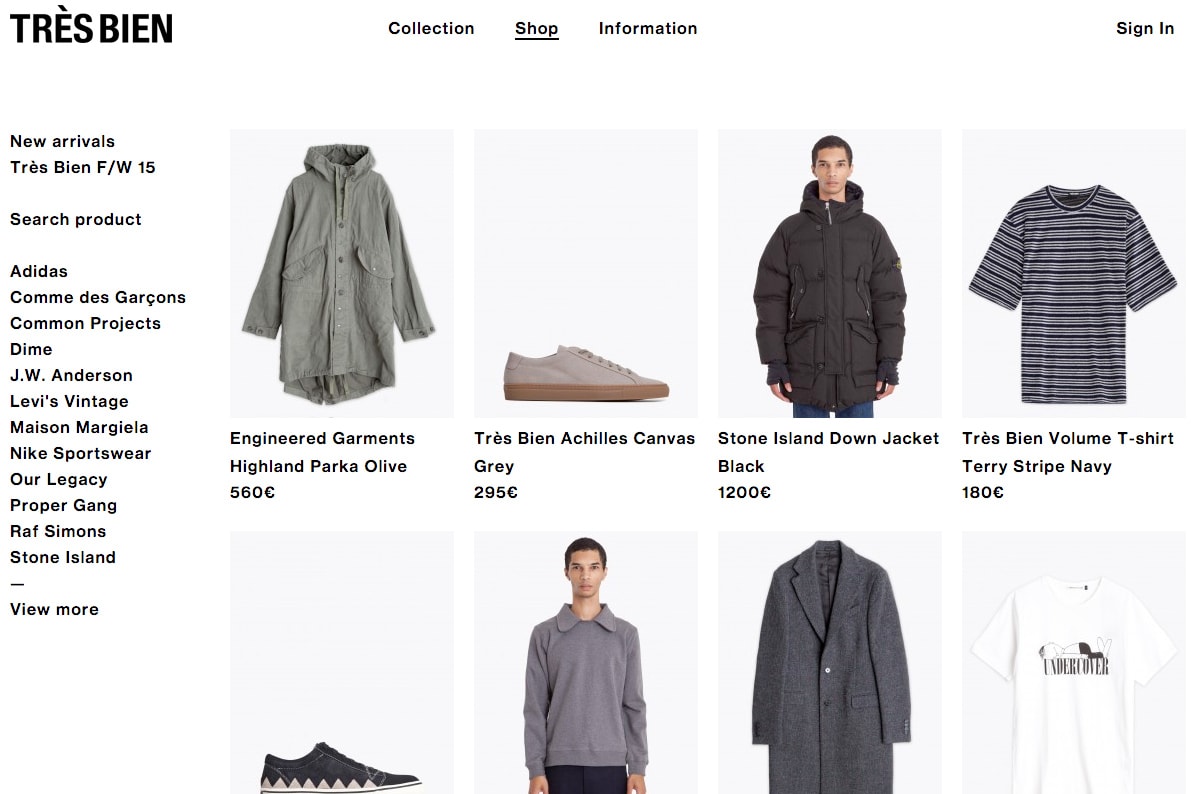 The in-store experience is irreplaceable. The elitism of luxury fashion is unfortunately one of its most significant traits. If the shopping experience is considered, what's sexier: walking into a boutique and being greeted by name as you are escorted to a wall of new arrivals and a glass of champagne is casually slipped into your hand, or clicking through various angles of the latest release while occasionally zooming in to get a better view? True, not every shopper is going to receive VIP treatment but for the regular few who consistently make large purchases, the experience is irreplaceable. The elevated retail space is integral to luxury fashion. High-end clientele are brand-loyal and are at the core of each brand's success and development. According to Nathalie Remy, head of McKinsey & Co.'s fashion and luxury practice, they have "a very high bar in terms of experience—they want perfect things."
This point is highlighted clearly in Louis Vuitton's recent decision to close approximately one-fifth of its second-tier locations in China as an attempt to mitigate overexposure of the brand. However, who is to say that this is any different to the notoriously competitive Yeezy Boost or Supreme x Air Jordan 5 releases? Part of the appeal of these products is the limitedness. If they weren't in such restricted quantities, would consumers really camp out in frigid weather conditions for days on end in order to secure a pair? Probably not. Once you successfully own them, you join a special club of sorts. You have a pair when so few do. You do not just buy a pair of Yeezy's, you acquire it. For the length of this article, we're not going to delve into the topic of resale and legitimacy of buyers but of course, that is a huge factor as well.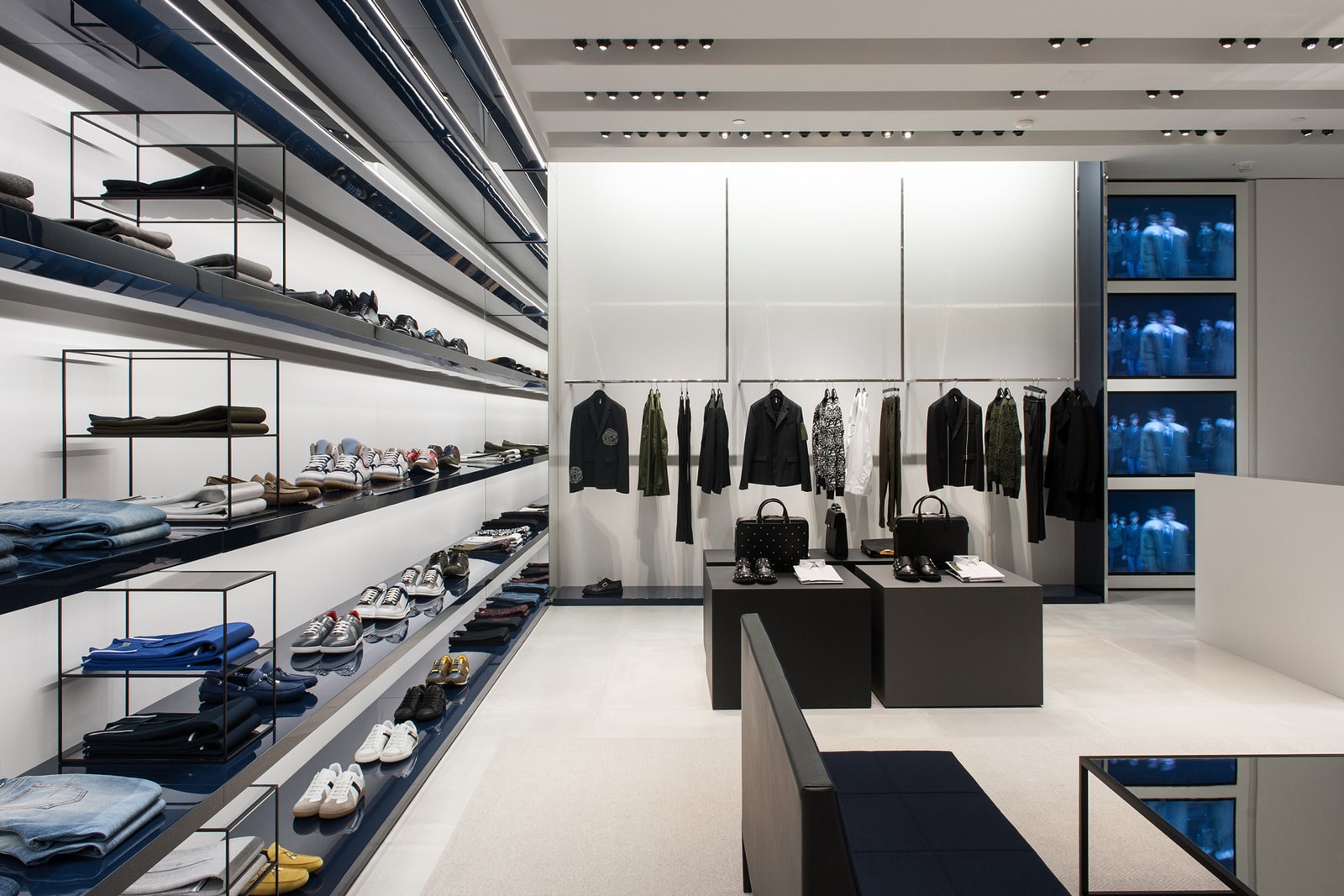 Security. Considering that some luxury brands retail items upwards of $12,000 USD, the security risks here are immense. There's the issue of theft, and then also damage and loss. If you take the time to read the terms and conditions of Hermès' online policy, you'll see in print that insurance is non-inclusive in the listed price. Unless the company takes costly measures to safeguard a product's shipment, the entire ordeal seems very risky. As a consumer, this is perhaps one of the greatest obstacles when it comes to e-commerce. Quality upon arrival (if it does indeed arrive), is not guaranteed. With the hefty sums that they're looking to pay, most would choose either to visit the brick-and-mortar store or else seek alternatives.
Despite the argument of e-commerce bringing about the demise of luxury fashion houses, however, the move is not without its merits.
THE BENEFITS OF E-COMMERCE
The trend caters to a growing group of "smart shoppers." Brand loyalty is, unfortunately, not strong enough among casual brand shoppers to stop them from seeking more affordable alternatives. With perhaps the exception of heritage fashion houses affected by cultural conditioning such as Chanel, a cheaper purse is a cheaper purse. Since the rise of mobile advertising, smart phone-tailored marketing plays a significant role in luring shoppers elsewhere to acquire a "better deal." When comparing prices 8 out of 10 shoppers research products in-store, making it fairly simple to execute a quick price comparison. And although online-exclusive discounts seem out of the question right now, there is no way of predicting whether or not this will remain the status quo indefinitely. In order to cater to this emerging group, e-commerce will play a critical role.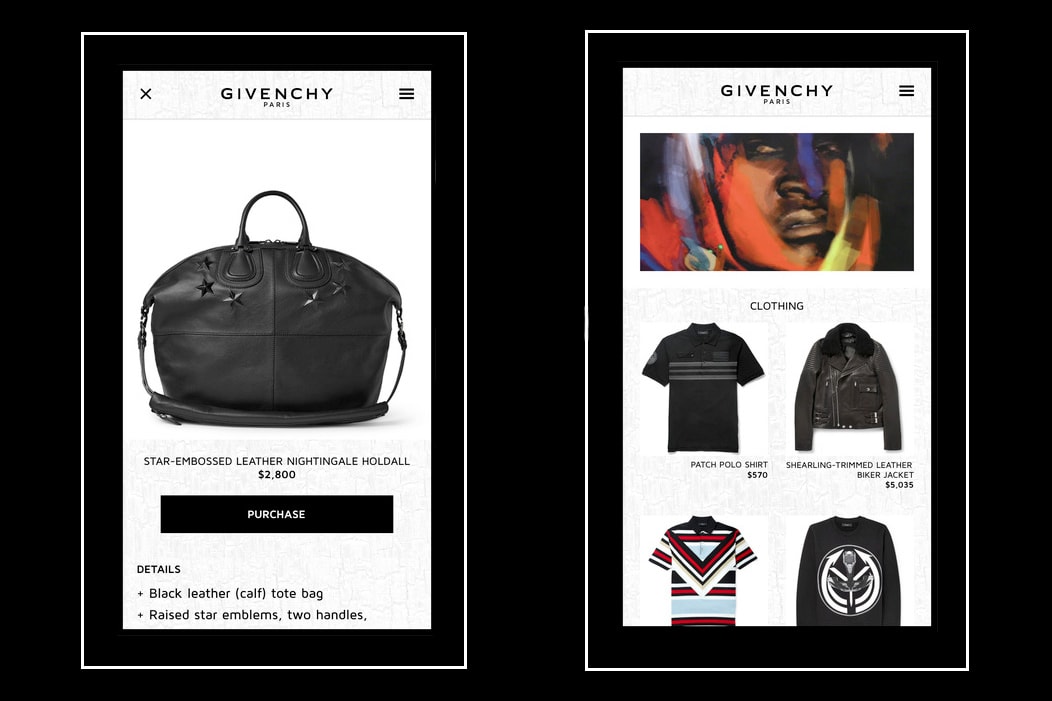 Chinese market prefers technology. It's no secret that high-income Chinese shoppers account for a staggering majority of luxury goods expenditure abroad, despite the country's economic slowdown. The preference for technology has been further fueled by the recent nationwide exposure of the Apple iWatch via an appearance on the cover of Vogue China. In fact, the trend has caused such a substantial shift among luxury watch and jewelry brands (which typically do not reveal price points online) that they are all but forced to reconsider the way in which they conduct web sales. As a result, luxury brands as a whole are beginning to reprioritize their strategies when it comes to retailing accessories.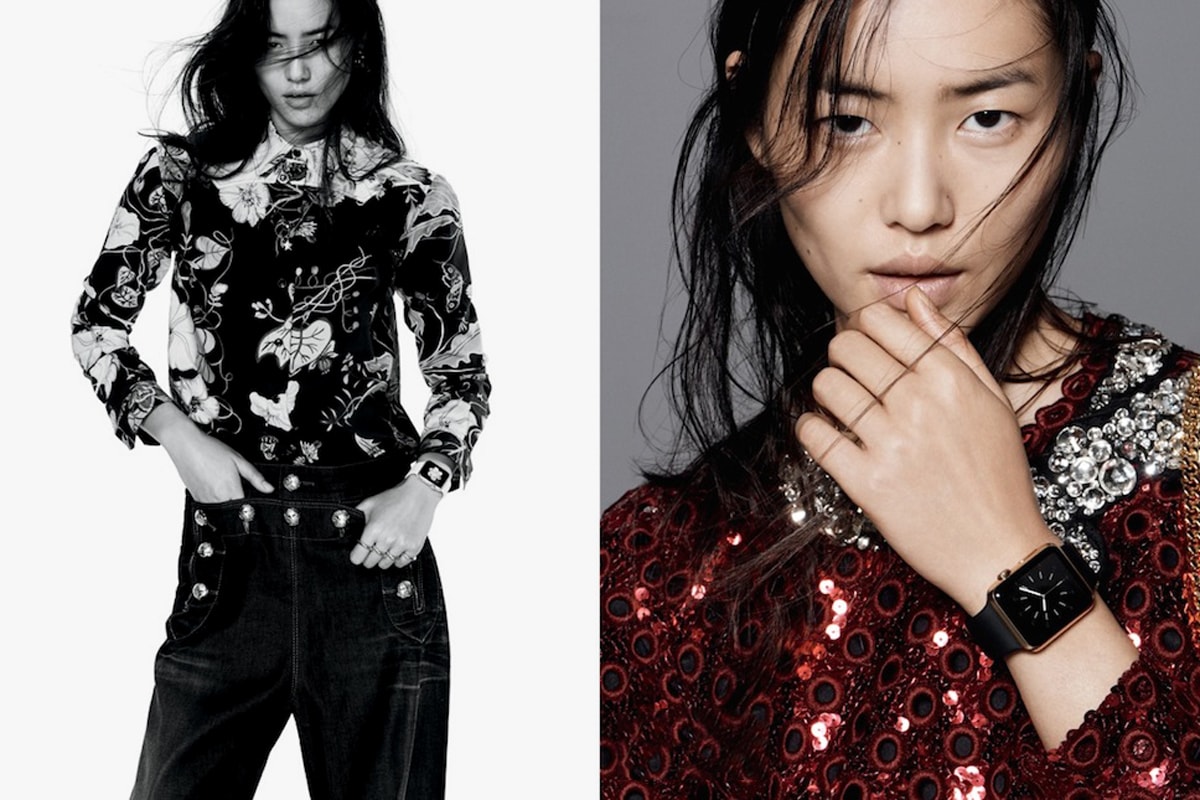 Missed opportunity. Net-A-Porter has been a trailblazer when it comes to luxury digital retail and for many, remains to be the first name that comes to mind when considering the burgeoning sector. The parent company of Mr. Porter has taken remarkable strides forward when it comes to normalizing e-commerce for luxury goods. With an experienced staff of personalized shoppers, the company comes as close as any in bridging the gap between traditional luxury retail and modern online shopping. With significant labels such as Alexander Wang and Yves Saint Laurent having created capsule collections specifically for the site, the level of exclusivity is very familiar to the classic model of luxury fashion houses. Without a doubt, Net-A-Porter is proof that e-commerce works and there is a demand for it.
Despite venturing into online sales with mild trepidation, many fashion houses have realized that in order to stay relevant, e-commerce is the way to go. High-end brands are slowly beginning to test the waters, even if it's just dipping their toes in the shallow end for two seconds first. Chanel has launched an online boutique for its line of cosmetics and beauty products; Hugo Boss offers a service in which you can order suits, ties and shoes on its website and then pick up the items in-store; and premium brands such as Berluti stock their collections at Net-A-Porter. The truth is that whether or not these brands feel that going online fits their traditions or not, they realistically don't have time to consider the repercussions. At the breakneck speeds that their competitors are moving at, they have two options: adapt or get left behind.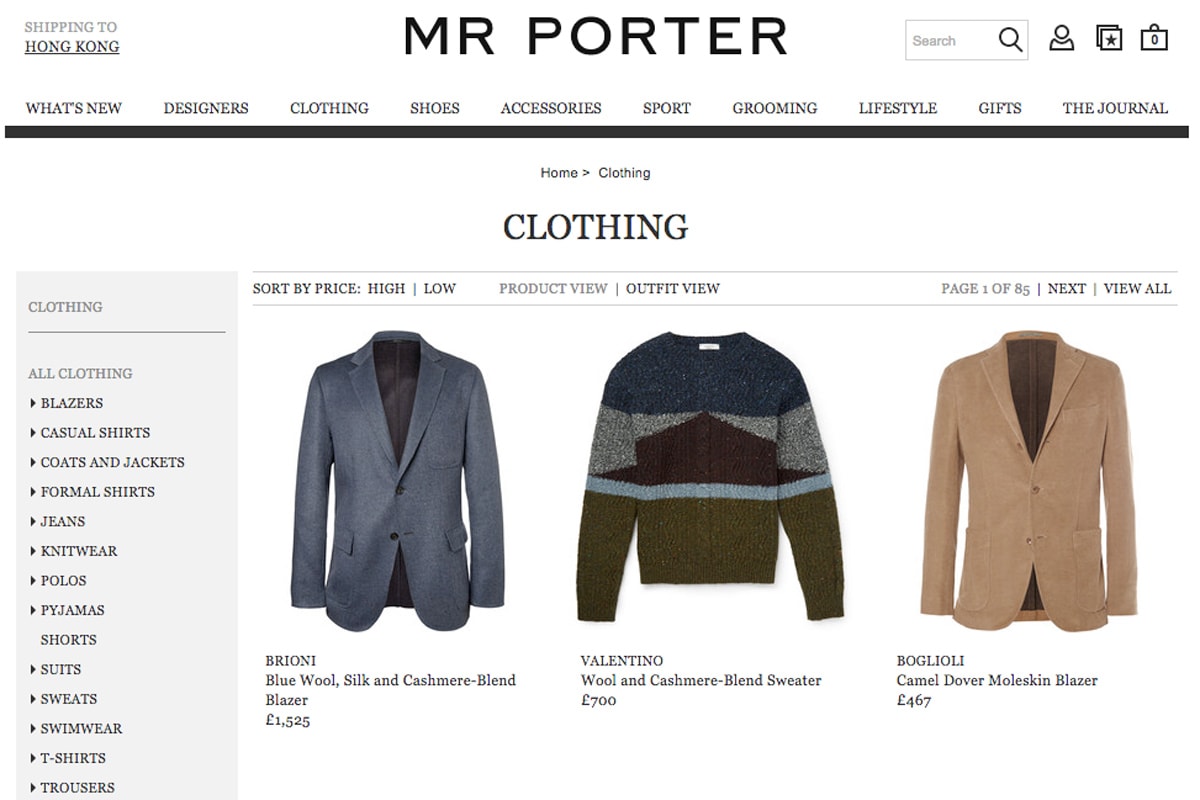 SO WHAT DOES THIS ALL MEAN?
All things considered, adoption of e-commerce is inevitable. If luxury brands want to continue growing, along with their increasingly tech-savvy consumers, it would be competitively ignorant for them to refrain from meeting this market's demand. However, certain sacrifices are always made for the sake of money, which always seems to speak louder. What we're considering here is not whether e-commerce will make more money, because it almost certainly will. We're taking a closer look at how web-based retail will affect luxury fashion houses and what they represent within the industry.
E-commerce will never be fully adopted by higher-end fashion houses – at least not to the degree that Burberry has. The model works for the British label because it's on the lower-end of the spectrum among luxury brands. However, its online success will undoubtedly be much more difficult to replicate by higher-end ateliers. Following Burberry's widely successful Runway-to-Reality campaign of 2010, an event in which those watching its London Fashion Week runway could purchase items directly from the runway in real time, many labels have attempted to recreate a similarly triumphant outcome. However, whether it is because of monetary barriers or otherwise, none have yet been able to compare to the innovation or blockbuster status of Burberry.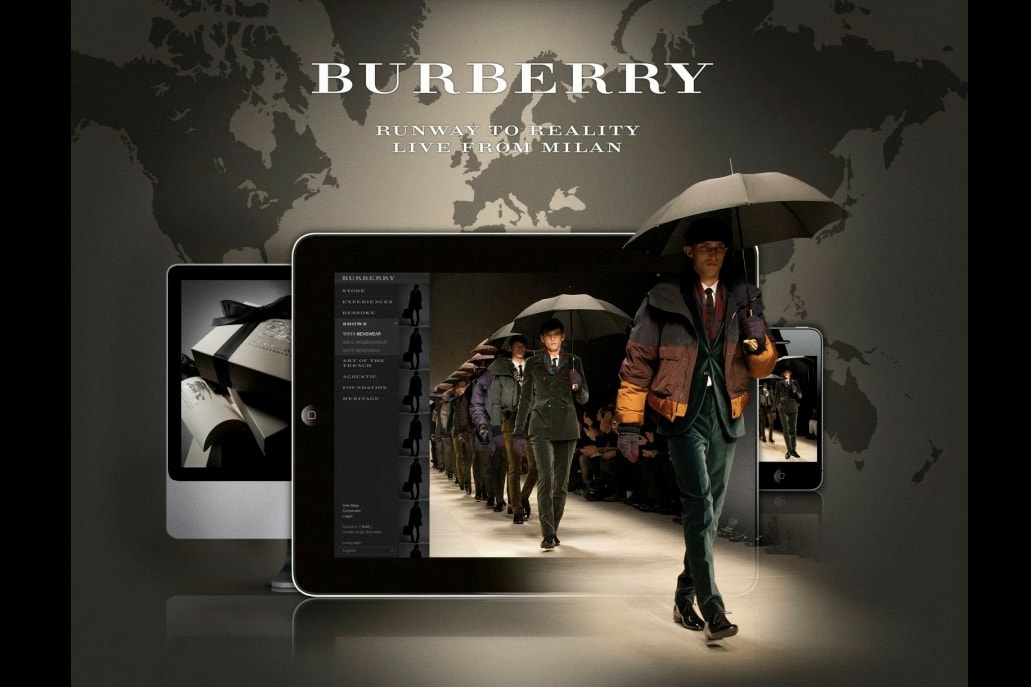 Within the realm of fashion, exclusivity is always going to sell. People like fighting for that chance to secure themselves an article that few others will have. This is behaviour that is directly relevant to all strands of fashion, may it be streetwear or fast fashion. What sets the fashion houses apart, however, is that it is not a game of speed. Unlike Yeezy Season 1, in which Opening Ceremony provided a guide on how to shop for the big drop, luxury labels rely on status. The in-store shopping experience will always be core to the heritage and vision of couture fashion retail. Without this aspect, the mass accessibility of products will fundamentally undermine the entire concept of luxury fashion and the elements of exclusivity and opulence at the crux of it. With that being said, e-commerce holds the potential to forever alter the landscape of luxury fashion. Beyond the implications that web-based retail facilitates a precariously convenient means of diluting a brand, the shift in accessibility is unprecedented and could either bring about a renaissance in luxury fashion or its demise. For now, as it is still early in the game, there's only one thing that we can do: sit back and watch.