What Cards Against Humanity Is Doing With Its Black Friday Profits
The company raised a mind-boggling $71,145 USD by selling absolutely nothing.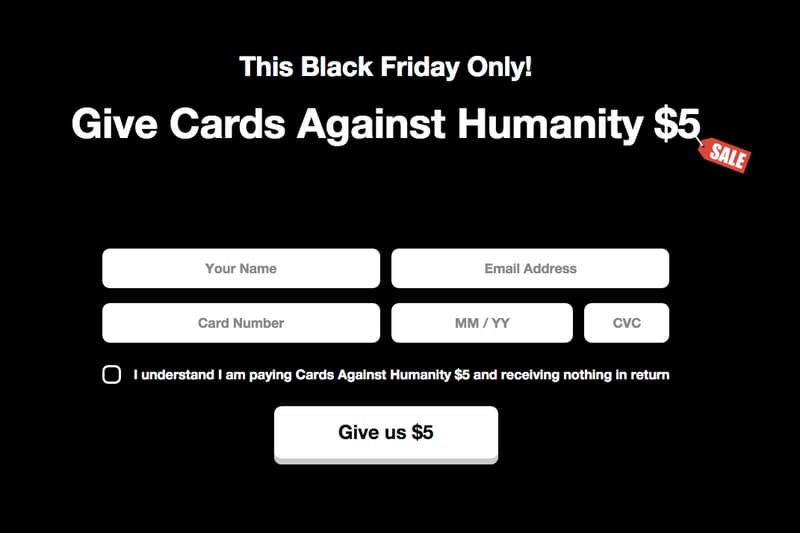 Makers of the party game Cards Against Humanity decided to buck against the annual Black Friday tradition by selling absolutely nothing; the website simply set up a "Give Us $5" button on its site without anything in return. This isn't the first year the company has chosen to make a mockery of the shopping "holiday," as retailers become more aggressive with sales and people continue to rabidly shop, all for discounted products. In 2013, Cards Against Humanity decided to raise the price of the game, and last year, they sold and shipped actual poop to people.
While the stunt-loving team is widely recognized for its charitable fundraising, this year, they decided to do something different with the profits — they simply kept it. The company netted an astounding $71,145 USD from 11,248 people (some making multiple purchases) and didn't reveal what they would do with money, until now. Each staff member listed on the company's website where the money went.
Majority of the purchases include personal donations to worthy causes, typical splurges like electronics, fine dining and vacations, but here are a few noteworthy ones: