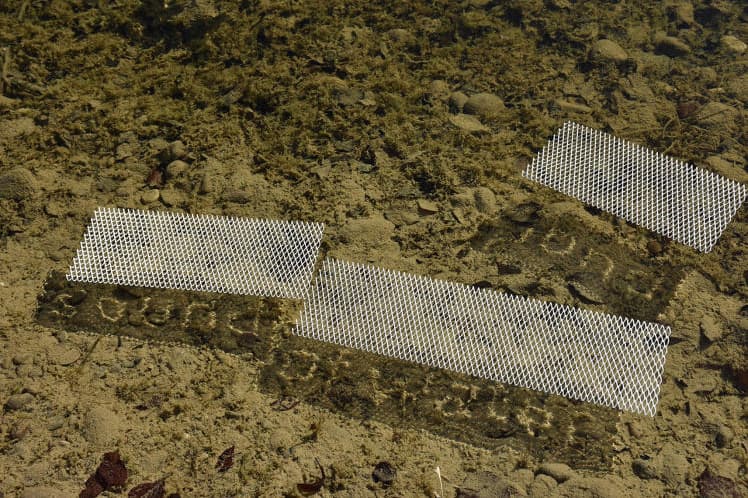 These 3D-Printed Haikus Are Only Visible Through Water Shadows
Designers Drzach & Suchy aimed to mimic the shadows cast by water striders.
---
Swiss design duo Drzach & Suchy were inspired by watching water strider insects at a pond, noticing that they were mostly invisible except for the shadows they cast underwater from the weight of their legs. They decided to recreate this functionality using 3D printing technology combined with poetic words, choosing a haiku as their focal point. "Old pond / frog jumps in / sound of water" by Matsuo Basho, one of the most famous poets during Japan's Edo period, befitted the project's theme as they were at a temple in Kyoto when they first noticed the water striders.
Initially testing the concept using fishing line, the team experimented with other materials and eventually came up with 3D-printed sheets which reveal single words from the haiku when laid over water. With a grid of varying heights and weight, Drzach & Suchy distorted predetermined parts to get the right effect, allowing the prototype to work with any bitmap image.