Young & Reckless Taps Former Photographer of Bob Marley and The Sex Pistols for a Capsule Collection
Dennis Morris lends some of his most iconic stills for this Y&R drop.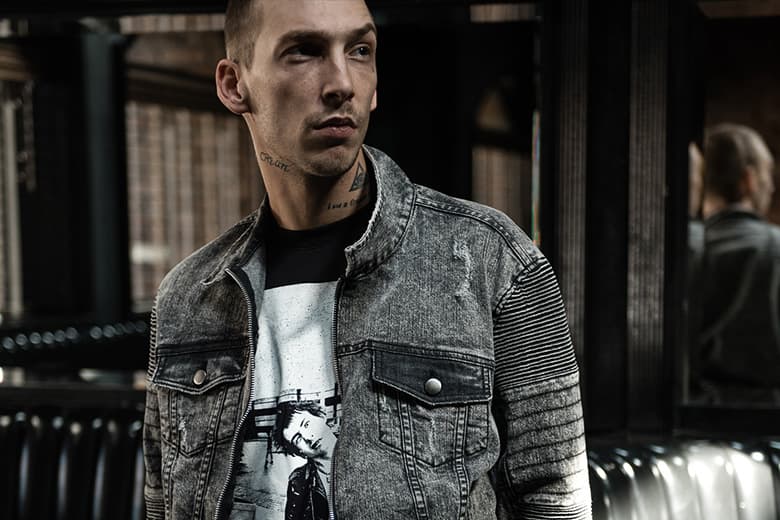 The world renowned British photographer Dennis Morris has held a fascination for photography since the tender age of eight. Before the age of 18, he was already traveling the world as Bob Marley's photographer, and soon after the Sex Pistols. While he is most known for his stills, Morris also served as the art director of Island Records for many years, and is an accomplished musician. With his legacy very much solidified for generations to come, the English creative's latest venture sees him pairing with streetwear brand Young & Reckless for a capsule collection.
Featuring images of Sex Pistols' guitarist Sid Vicious and punk culture inspirations, each T-shirt was made to look vintage, through bleaching, tie-dye or burnout washing. The cornerstone of the capsule is a moto-inspired denim jacket with metal zippers at the front, sleeve vents, and an oversized screen-printed interior label derived from the photographer's own sketches. Available now at youngandreckless.com.