Hot Toys 'Star Wars: The Force Awakens" First Order Flametrooper 1/6th Scale Collectible
Another collectible for your collection.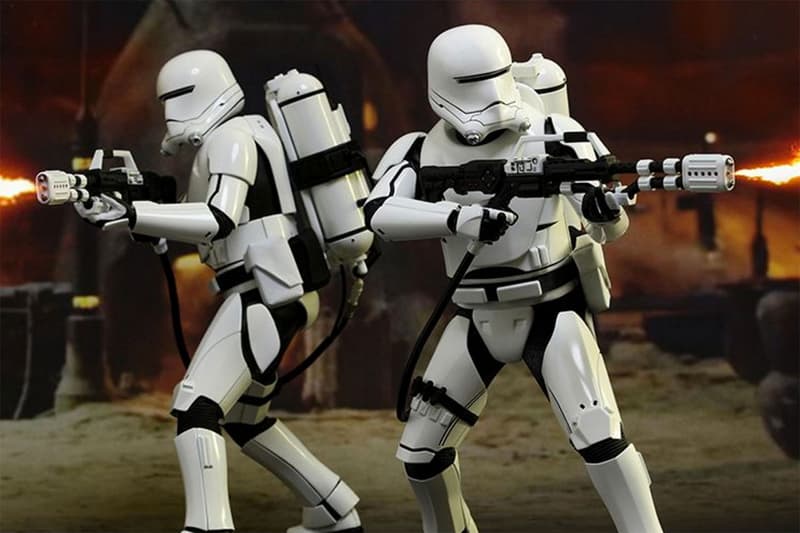 With release of Star Wars: The Force Awakens just a couple months way, the hype for Star Wars-themed apparel, footwear and collectibles has been higher than never before. Hong Kong-based Hot Toys, who have already released countless super-accurate movie figures, unveil a 1/6th scale figure of the First Order Flametrooper, which will make its way onto the silver screen for the first time in December. Featuring a sleek helmet and intricate details along the flamethrower and backpack, look to purchase one at Hot Toys in the coming days.