PWBC's James Edson and Daniel 'Snowy' Kinloch Talk Palace and Lucien Clarke's New SUPRA Exhibition
The legends of London's skate scene come together to show off their family album.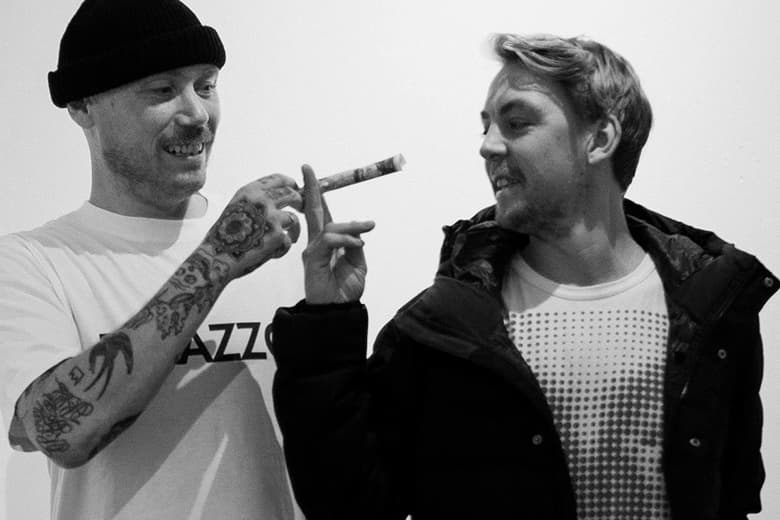 With Palace escalating ever further into the stratosphere, Slam City now firmly settled into its new plush surroundings and Lucien Clarke about to drop his first signature shoe with SUPRA, London's skate scene has never before been in such rude health. To celebrate the launch of the aforementioned Lucien Clarke Quattro colorway, founding members of the English capital's legendary PWBC skate crew, James Edson and Daniel 'Snowy' Kinloch, have come together to present a collection of their photographs taken over the course of the past decade.
Pitched as "ten glorious years of happy, messy, gnarly skate gang" and featuring everything from Lucien's burgeoning career, to the early days of sleeping on floors in a shared Brixton house, the exhibition showcases the finer moments of the world-renowned crew. We caught up with James and Snowy to talk about the founding years of PWBC, working with London's most exciting skate export and how a burglary nearly ruined Snowy's photography collection.
How did you both get involved with PWBC?
James: There was a communal house that was called the palace, because it was a shithole. It was the first one where skaters would come and stay. All of us together, that was the initial melting pot.
Daniel: Yeah. We've been there from the beginning, really. Everything surrounding PALACE has always been a bit of an in-joke, this was part of it.
What time period of PWBC does the work in the exhibition span?
James: I've got some stuff in there from about 15 years ago, from the real early days.
Daniel: My stuff is more recent because, long story short, I got burgled a few years back and all my stuff got robbed. Everything from back then, every photo I have ever taken just gone. Bit of a pain, as it's all the stuff from this era.
---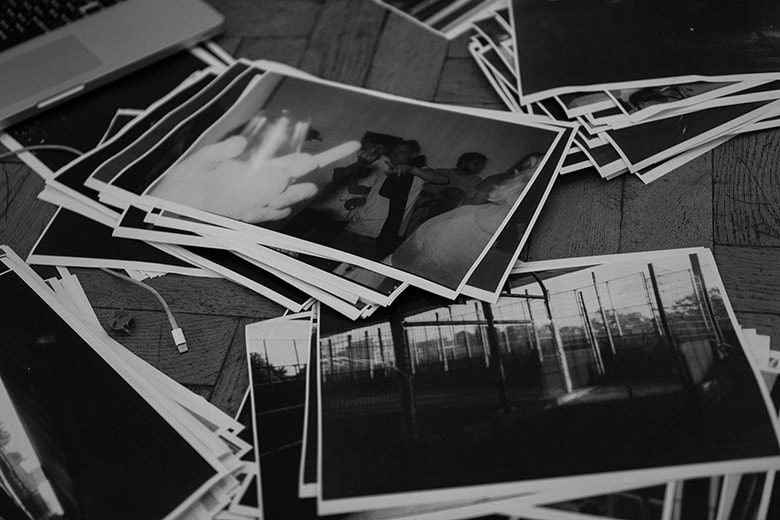 "There was a communal house that was called the palace, because it was a shithole."
---
Run us through the exhibition. How does it work? Is it chronological?
James: It is kind of. Accidentally, almost. It fell into place quite naturally. It kind of worked out that I would do the older stuff and Dan could get out with Lucien and shoot some new stuff over the past few months. Most of our crew have seen these photographs, but there'll definitely be some new pieces too.
Daniel: Yeah. We haven't laid it out like that on purpose. There's a few bits and pieces that have been shot purposefully for this, to tie in with this.
Where have you been shooting over the past couple of months?
Daniel: Me and Lucien have been skating quite a fair bit the past few months. We've been taking photos on nights out in London. There's some archival work in there, like bits from New York, but for the most part, London serves as the backdrop.
---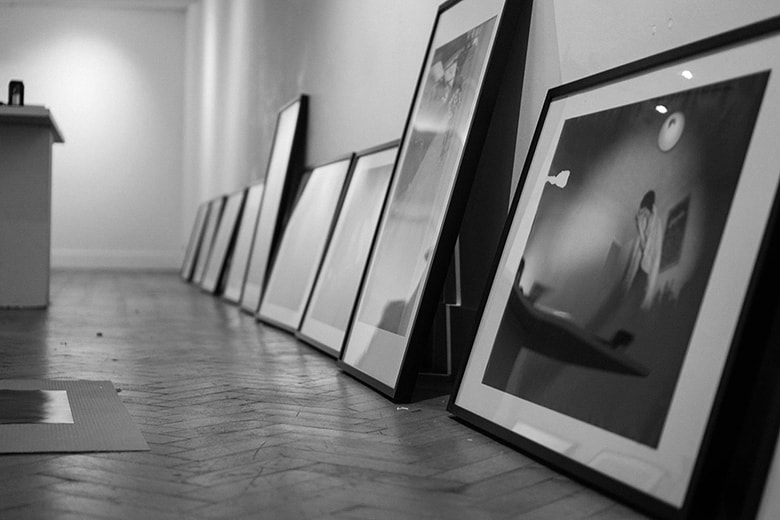 "It's trying to represent Lucien more than anything. To celebrate this point in his career."
---
Did you find it hard to distill all the photos you both had into that space?
James: I quite enjoy it. I just look through shit and I'm like "no, no, no" and I just sort of know. There's so much stuff that what you like, other people might not like. It's a matter of taste, isn't it?
Daniel: I always do that, but then I'm like "shit. I've still got 300 photos." I do it again and then I'm like "shit. I've still got 290 photos."
What is the aim of the exhibition, did you set out to achieve anything?
James: It was supposed to be an exhibition rather than a launch, because obviously it's the launch of Lucien's SUPRA shoe. So, that's the focus but we wanted it to be an art show ahead of just having the shoes on podiums in the middle and branding the shit out of it.
Daniel: It's trying to represent Lucien more than anything. To celebrate this point in his career.
James: Yeah. He has gone from a sleeping bag  on the floor to where he is now, y'know?
Are there any lost memories rediscovered by digging through all the old photos?
James: For sure, but I look at them now and think if I was living like that now… bloody hell!
Daniel: I dunno. We were living the life. It was productive, man.
PWBC: A Retrospective runs Friday 9 October to Saturday 10 October, 71A Leonard Street, London. Head to SUPRA's website for more information.