Toby Bateman: MR PORTER's Buying and Sales Director on The Future of Menswear Online
The man who buys the clothes you buy.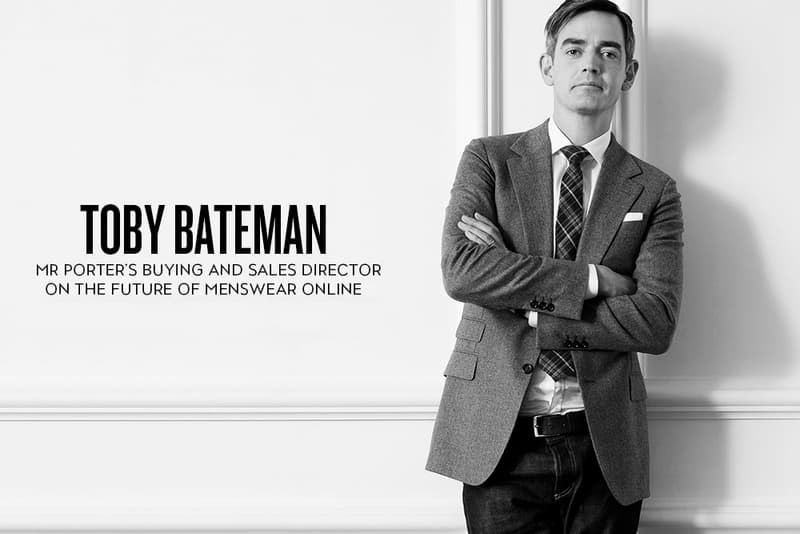 With an ever-expanding portfolio of impressive brands, a stylish and unparalleled reputation in terms of e-commerce and an editorial platform that swathes of more established titles would kill for, MR PORTER is an unprecedented online phenomenon. We caught up with Buying and Sales Director Toby Bateman to look back on a successful five years at the zenith of internet retail and to see what's next for the British-born goliath.
On the crossroads between sportswear and fashion
I don't think that there has been a concious change for MR PORTER's part, in terms of moving into sportswear. It's interesting this perception of MR PORTER, that it is this proper, gentlemanly, classic sort of thing. We have got 350 brands and we have a wide selection of things like Rick Owens, Saint Laurent, Balanciaga, but for some reason we are still perceived as only selling Boglioli and Incotex. I think what happened right back in the beginning was that we talked about gentlemanly style and style icons, which sort of formed the basis of the perception today. We are still about style and we talk about style a lot, but that's a different thing depending on who you are. Some people's style is a Nike Air Max sneaker, with Rick Owens pants and a Haider Ackerman sweatshirt. I think we try to talk to those people as well.
On MR PORTER's definition of style 
I don't think that we are ever going to get away from that sense of correctness that people assume MR PORTER is about. But I think that when we talk about people who are interested in clothes, and interested in style, those kinds of people transcend different types of clothing. Me, as a person who is interested in clothes, I'll be as fascinated with the Back To The Future Nikes as I would be when J.M Weston redoes the last of their moccasins. Both of those things resonate with me. We, as a group of people in the office at MR PORTER, all share that same passion for product and style over anything that is trend or strictly fashion.
On the future of online shopping
I think the rise of e-commerce is going to continue. I think it has to. It's the way things are done now and a lot of MR PORTER's customers grew up physical shopping and are now online shopping, and we have a whole generation of people coming through who have only known online shopping. We are waiting for that to happen. It's going to expand. What is interesting though, is the online businesses that are opening physical stores. There is still that desire people have to meet and engage with a passionate sales assistant, to do something tactile and to see something new, when people have got the time. But only when they have got the time.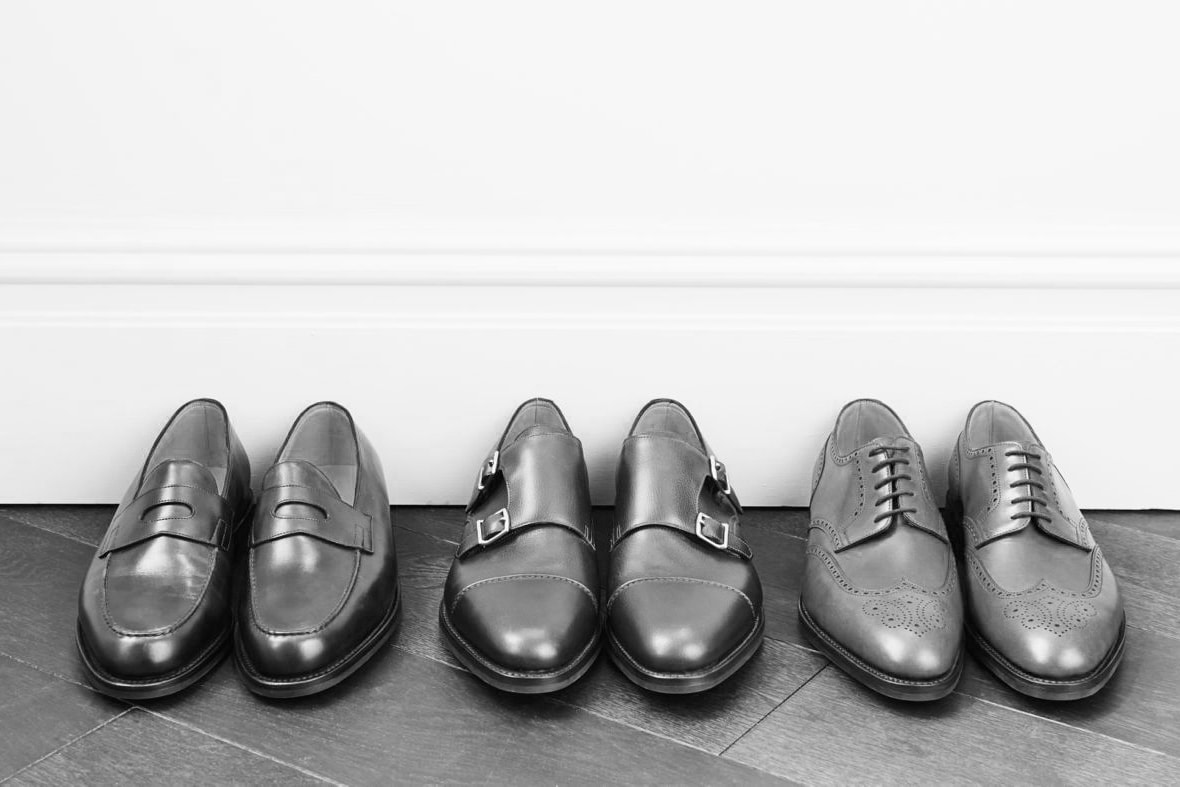 On working with new brands
It's important for us to introduce new brands, but it's not the be-all-and-end-all. I don't send the buying team out to come back with 20 new brands. It has got to be organic and there has to be a reason for that brand to come onto the site. Whatever arrives has got to make the whole experience a better experience. We are looking for things that we haven't got. Things that are unique and have a strong back-story to them. Craftmanship is important. Not in everything we sell, but people like to find out about the brands we stock, where they started, how long they have been operating. Things like that.
On young people using MR PORTER
The average age of our customer hasn't altered very dramatically in the last four-and-a-half years. We still sit around that mid-to-late-thirties mark as an average, but we have peaks and troughs when we get a younger audience. Limited Nike releases are probably a good example of that. We recognize that those kind of products that we have on MR PORTER, those younger, more street-orientated, more accessible products, give younger people a chance to buy something from the MR PORTER brand. In the future these people might more regular customers.
On MR PORTER's customer service
Service doesn't begin and end with how quickly arrives, or how nicely it is wrapped up in the box. Service begins with a nice, easy-to-navigate website. It's great that it's wrapped up in a white box with a name sticker on it, people have loved that since the day that we started, but it doesn't stop there. It follows through to the customer care lines that we have, easy returns policy, all of that kind of thing. We put a lot of attention on that because it differentiates us from people who operate websites not so well.