Lucien Clarke Talks Palace Skateboards, PWBC and His New Signature Shoe
PWBC's golden boy sits down for a chat.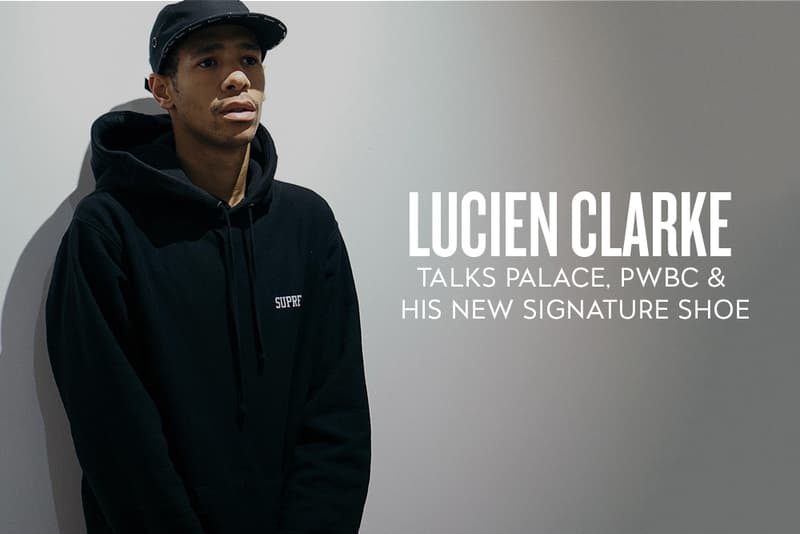 On the eve of the launch of his first signature shoe with SUPRA, an exhibition with fellow PWBC stalwarts James Edson and Snowy Kinloch and the culmination of over a decade's worth of the self-proclaimed "happy, messy, gnarly skate gang," we caught up with the Jamaican-born hero of London's burgeoning skate scene, Lucien Clarke, to find out what could possibly come next. 
How have you been Lucien, how was your summer?
Good, it was a good summer. I was traveling around a bit, I went all over the place, to Paris on two separate occasions. I went for a Palace trip and then went back on the SUPRA Dispatched Tour, that edit is going to come out soon. I went to Ibiza with my girlfriend, I just got back from New York on another SUPRA trip, I got back a couple of days ago. Now the launch for my SUPRA colorway is happening with PWBC, all the boys. So yeah it's sick, all good yeah.
Let's talk about your SUPRA colorway. How did you make it your own?
Well it was a new shoe, I got given the opportunity; they said they wanted to give me a colorway so that was amazing. This shoe came out last year, you know how it is, but I like the shoe. It's low-key, no stitching on the front so you won't blow your feet out after a couple of days skating it. It just looks good, just really simple. So I knew I could definitely make it look good, I made the upper all suede and I'm really into shiny shit, like 3M stuff, so I put that all over the top.
You must be hyped on that HUF x Bronze collab then?
Yeah, yeah! A whole tracksuit, a whole jumpsuit in 3M, a hat and everything.
How did your relationship with SUPRA first start?
It all started with my friend Vaughan Baker. He was working for them like three years ago, but he was a good friend before he started working for them. At that time I was skating for DVS and they were in a bit of turmoil, everyone was wondering what was going on. People started leaving and then Vaughan started working for the brand while all that was happening and he obviously offered me something, said they were interested. I loved the team from day one, I look up to everyone on the team. I was just excited when they got me on board, that was cool. It all started from Vaughan Baker.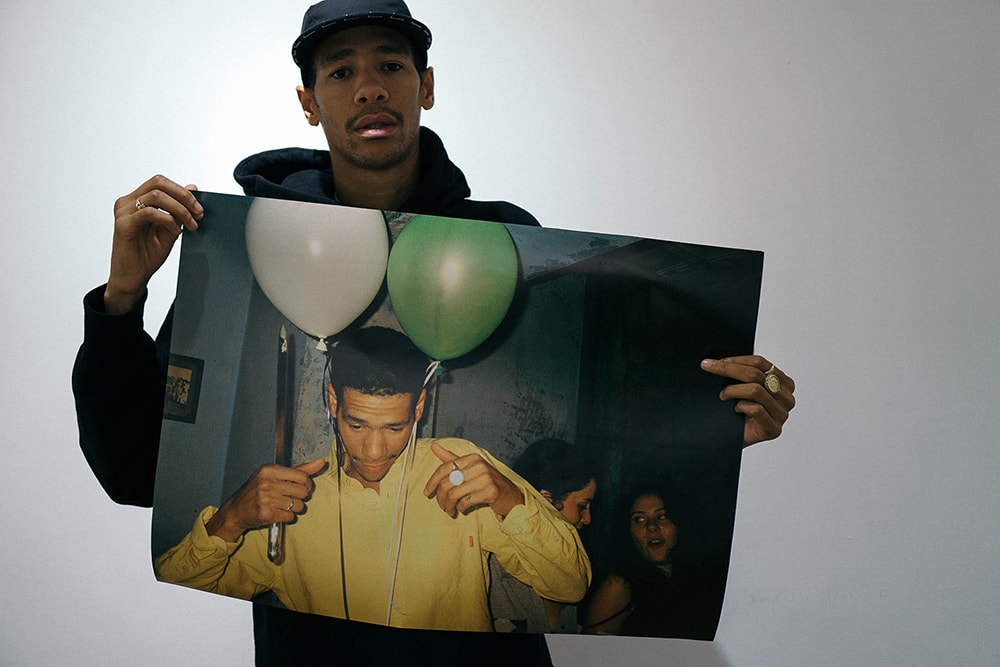 What's it like skating with all the OGs like Muska and Penny, were they on the New York trip with you?
Muska and Penny weren't there. Penny can't go to America at the moment (laughs), he's working on it! Muska was working on some art stuff in LA that he had to sort out. The rest of us were there though; Greco, Ellington, the whole team pretty much, spread over two weeks. They're going to make a tour edit, but we'll save a few things for the actual video. We've been talking a lot about what to do with the footage because everyone is sitting on a lot of footage right now. We just need to figure out when to release certain people's parts throughout the rest of the year.
You've been part of PWBC since the beginning, how has the crew influenced you?
Yeah, I mean they're all my friends. I've grown up with all these lot since I started skating, I've been friends with them since forever. So with the shoe, even though I designed it and put the colors on it – it's for all of us, I wanted to bring everyone in. I've always wanted to do something like this, but I haven't had the chance to get everyone involved.
Was it your idea to run the exhibition alongside the shoe launch?
Not really, it all just came together. We've been planning it for about a year or so, it worked out good.
Is this the first time you've seen the exhibition?
Yeah, it's good! The vinyl at the front though, they missed out Snowy's last name, but I think someone's coming to fix that. Everything looks good. There's loads of photos I've never seen before. Just some funny ones of everyone. Snowy and Edson gave us all a load of disposables just to take pictures of each other, which will wallpaper one side of the gallery. There's some shocking ones in there, it's good. They're all from nights out in London, just us on a rampage, like on Snowy's birthday; everyone was on the tables doing slut drops. There was a lot of ass picks in that roll.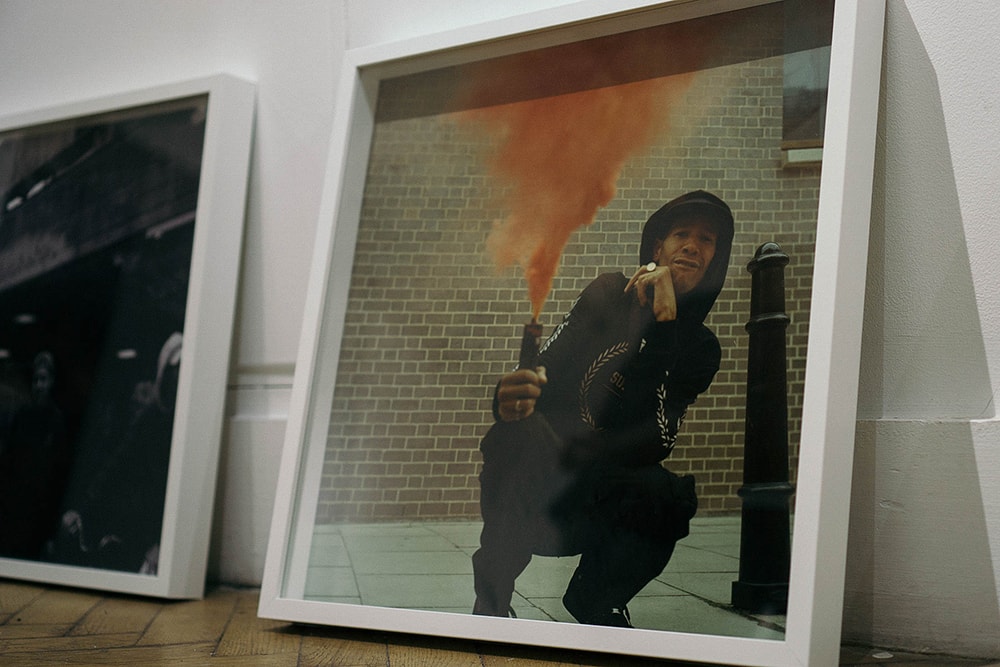 Obviously the exhibition is a retrospective of PWBC, how do you think it's changed over the last 10 years?
It's not like a company or anything, we're just friends doing a bunch of different things. I guess it's getting stronger – everyone's getting better at what they're doing, progressing. It's good.
You said you're sitting on quite a lot of footage, are you happy with the stuff you've got?
It's getting old! You know when you've been filming for like two years, it gets a bit old. You look at the stuff from when you started getting clips to the stuff now, sometimes you can't tell the difference, but I can. You've got to get it out there though.
Is everything in the next Palace video going to be London footage?
Yeah, when we go away we just do a trip edit. But that whole video is going to be London footage. It's a London thing innit.