Jonathan Mehring Talks National Geographic's 'Skate The World'
The New York-based photographer talks skateboarding, memorable travel and more.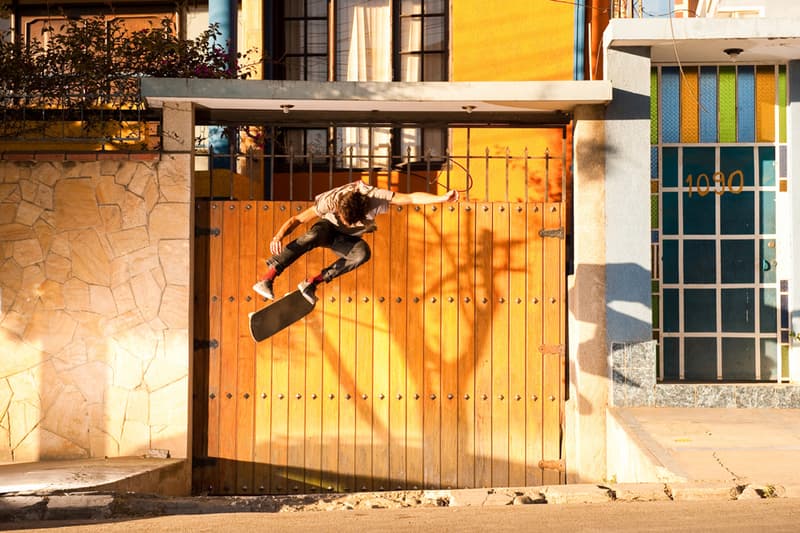 This month marks the release of the National Geographic Society's first-ever skate-centric publication, Skate The World: Photographing One World of Skateboarding. Shot by none other than skate photographer extraordinaire Jonathan Mehring, Skate The World features 200 shots from around the world as skaters like Dylan Rieder, Joseph Biais, Michael Mackrodt, Paul Battlay, and Josh Kalis hit Bolivia, Morocco, Vietnam, China, San Francisco and everywhere in between. On occasion of the release, Mehring sat down with The Hundreds to talk about how he got his start in photography, some of the more surprising skate scenes he's witnessed, homemade skateboards, memorable travel experiences and much more. An excerpt of the interview appears below while the piece can be read in its entirety over at The Hundreds' website.
Skate The World is available now via Amazon.
How were you introduced to photography and skateboard photography?

I started skating in 5th or 6th grade and took a photo class in 10th grade and loved it. I went to VCU for photography and began shooting my friends skating and sending the photos to magazines. Eventually slap published one and Joe brook gave me some pointers and before long, I was working for them as a staff photographer.

Your approach to skateboarding photography is different than most; you depict the scene as a whole and the skater as part of the scenery. How did you come about this approach?

I think it just came about naturally. I always liked landscapes and I grew up in the a blue ridge mountains so it was just in my bones to shoot that way I think. I actually never really thought about it until years later when I started noticing themes in my work.

What themes did you begin to notice?

Well, just that really I realized what I liked. I like an amazing setting first. Then an amazing trick inserted into it. Like the Jaws kickflip mellon in Ethiopia in the book. That is not even a spot to most skaters, but having Jaws to shoot that with made new possibilities come to life. I like to show people being free and feeling good too. I'm not so into doom and gloom when it comes to photography. I like heroes and challenges, struggle is okay because triumph comes later.