Photographer Tommy Ton Talks Shopping Habits, Shoe Collection and Favorite Designers
Photographer Tommy Ton sits down with Style.com to discuss a variety of fashion topics including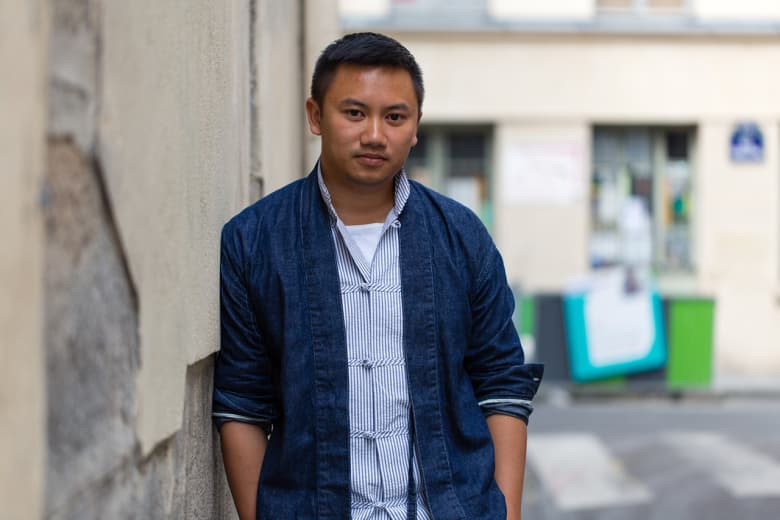 Photographer Tommy Ton sits down with Style.com to discuss a variety of fashion topics including his personal favorite designer brands, the transition from brick-and-mortar retail to online stores, and his shopping habits and behaviors when purchasing designer items. Having traveled the world snapping a plethora of fashion weeks, Ton has made a career out of his interest in fashion as he shares his experiences about the distinctions in fashion culture from country to country. Praising Japan's overall retail and shopping experience, Ton also divulges his favorite online shops for high-end designer items in addition to discussing how he maintains his extensive shoe collection. Enjoy select excerpts from the interview below and head over to Style.com for the full feature.
As a consumer, what do you think makes a good retail experience versus a good e-commerce experience?

First things first, it's definitely how your store is curated. What brands you decide to buy and also what type of products you decide to buy from the showroom. It takes someone with a really good eye to be able to have a certain zeitgeist and understand what people are gonna want to wear or what's going to blow people's minds. I hate it when you go into a store and you see so much product just on the racks, and you know that they're not selling the product or they just didn't know how to buy it.

The moment you walk into a store, whether it's a women's or men's store, there has to be a certain atmosphere and environment, and when your sales staff isn't very knowledgeable or even approachable, that's an easy deterrent for me to walk away and not wanna come back. That's probably why I spend a lot of time shopping online, because I just don't really like dealing with sales associates.

What are some of your favorite online shops?

Well, my first favorite is probably Yoox.com, just because I find it more fascinating buying out of season. I'm definitely an advocate of "buy now and wear later," so that's why I spend a lot of my time on Yoox, and it's also the thrill of the hunt—not knowing when something's gonna drop and what size you can get.

I spend a lot of time on TheCorner.com, as well. I think probably the best curated shop online for menswear is Très Bien. I think those guys have obviously done an amazing job, and what they've created is the best prototype for a men's online store. I can't buy any clothes from The Line or The Apartment, but I think their transition from store to online experience is really great.

How do you shop, with objectives or emotions, like the feeling of discovering something you didn't know you needed until you found out it existed?

I think it's all over the place with me. I try to think more with my head than emotions, because I feel like if you get carried away with emotions, then you just walk out of the store or showroom with more than you anticipated. You definitely have to think hard—"Do I need this?" "Am I going to wear it?" The one thing I keep asking myself more and more as I accumulate more clothes is: Am I really gonna wear this? and What practicality does it have in my life? Usually the cases where I do go a little bit nuts is more when I get to order from a showroom or designer. I think once you have the retail price crossed off and you're buying wholesale, it's definitely more liberating.