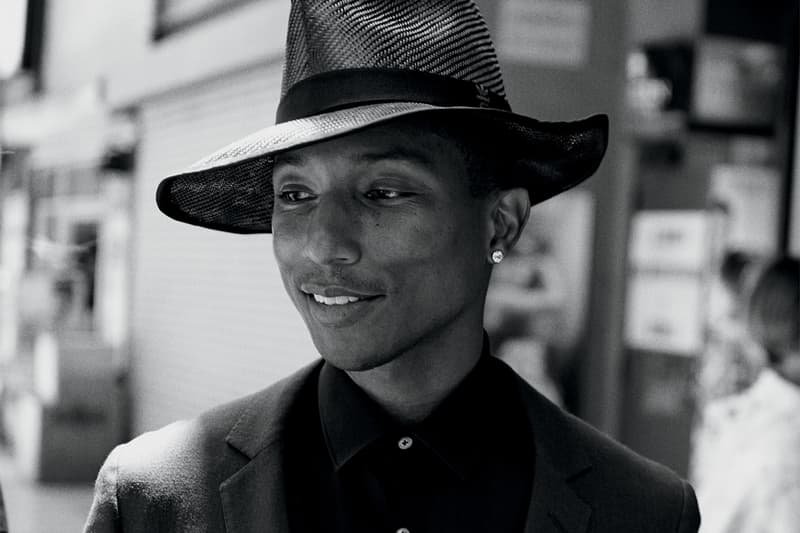 1 of 7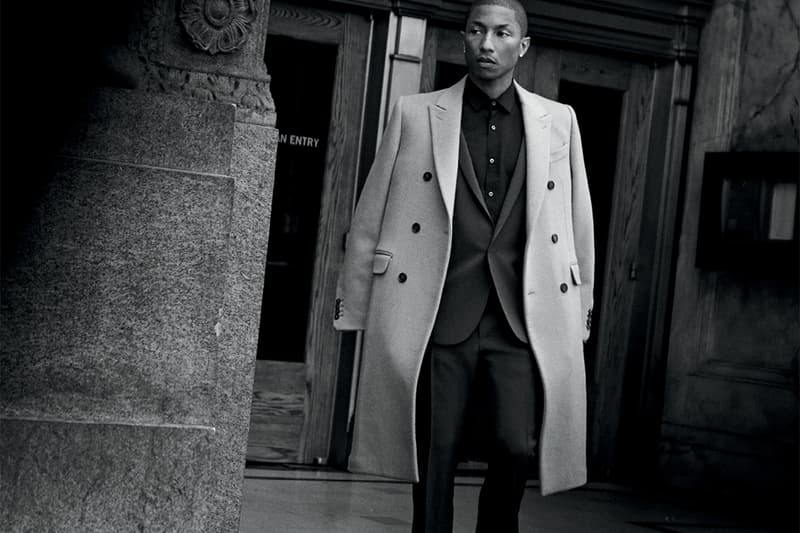 2 of 7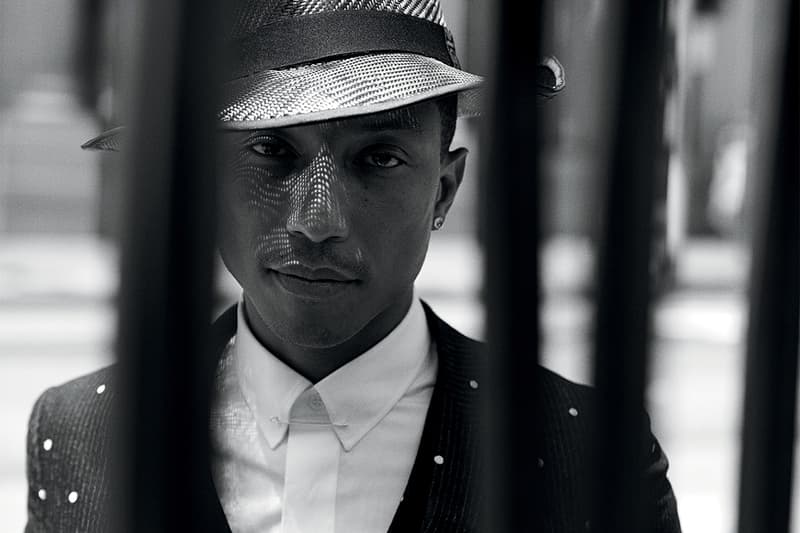 3 of 7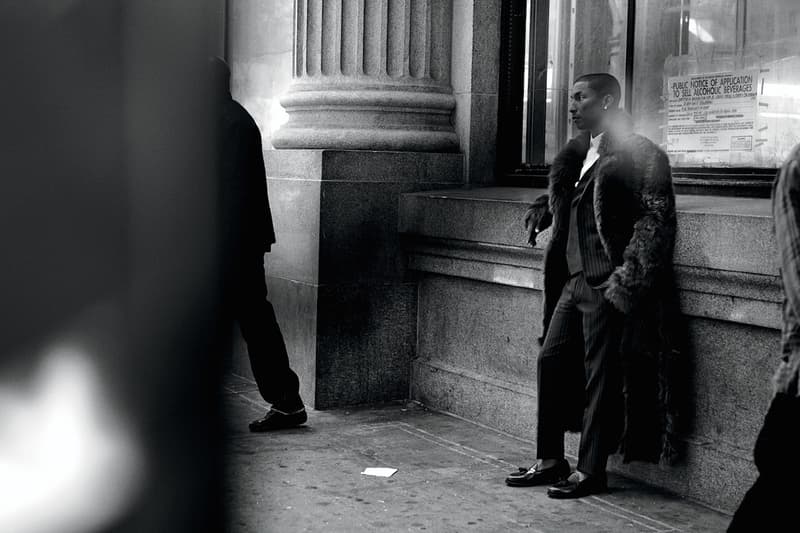 4 of 7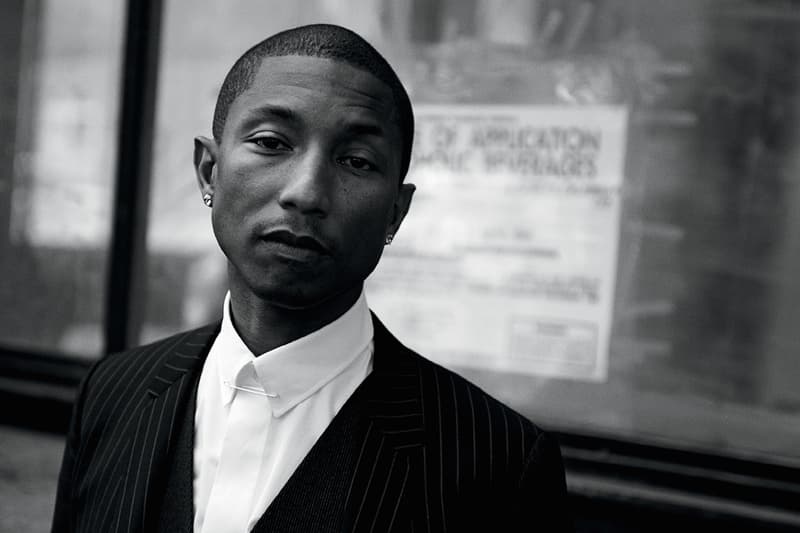 5 of 7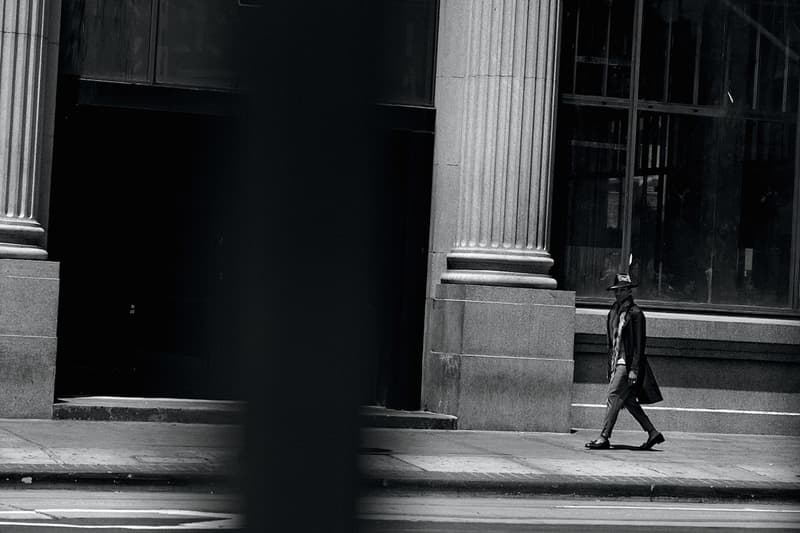 6 of 7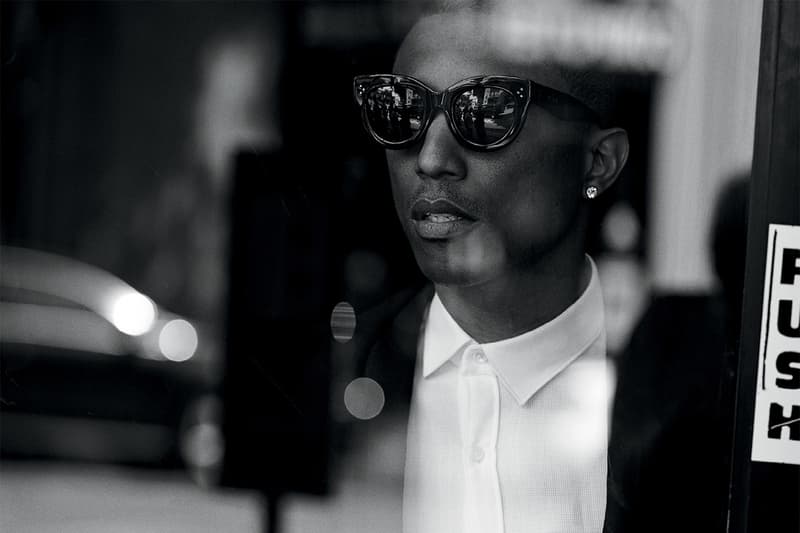 7 of 7
Pharrell Williams by Peter Lindbergh for WSJ. Magazine
Pharrell Williams graces the cover of WSJ. Magazine as The Wall Street Journal's non-nespaper
---
Pharrell Williams graces the cover of WSJ. Magazine as The Wall Street Journal's non-nespaper publication presents its fall men's style issue for September 2014. Shot by photographer/filmmaker Peter Lindbergh, the black and white spread sees the chart-topping artist at his most dapper, rocking pieces from the likes of adidas, COMME des GARÇONS, Dior Homme, Lanvin, Bally, Barneys New York and Church's. Coinciding with the stylish spread, writer Robert Haskell's cover story does well to offer a primer on Pharrell's meteoric rise and delves into his most recent successes, looks forward to his upcoming stint on NBC's The Voice, and even documents Skateboard P being motion-captured for an appearance in NBA 2K15.
An excerpt from the article appears below while the full piece can be read over at WSJ's website. WSJ. Magazine's September 2014 men's style issue is due to hit newsstands September 13.
As dusk begins to paint a warm summer day in pinks and oranges, Pharrell Williams arrives at a studio in L.A.'s San Fernando Valley whose atmosphere seems entirely consistent with the mystical calm of a man who has lately seemed to float into public appearances on a lotus flower. In a courtyard behind a pair of tall, ivy-framed wooden doors, a mossy fountain babbles and blue jacaranda blossoms pool on the flagstones. Just inside the studio itself, beneath a plaque certifying the multiplatinum status of Rihanna's Good Girl Gone Bad, a celadon Buddha presides over a couple of music technicians watching a football game and eating M&Ms. One of them uses his knees to squeeze a pillow embroidered with the words "You Have Free Will." Down the hall, perfectly insulated, Snoop Dogg toys with rhythms for a new track.

Pharrell arrives late. A crew from NBA 2K, the hugely popular basketball video game, has already assembled on a freshly built set, where Pharrell's avatar will be generated by 68 cameras aimed simultaneously at his head. As if prepping for an MRI, he is asked to remove all metal objects from his person, including several Chanel necklaces whose costume jewels he has replaced with large pearls and jade beads, as well as a set of gold tooth caps he commissioned from a Brooklyn jeweler named Gabby. (All members of Pharrell's retinue wear these discreet grills on the sides of their mouths. "It makes us feel like a tribe," explains his wife, Helen Lasichanh, who also wears a camouflage jacket and shorts embellished with little yellow ducks, by the designer Mark McNairy, and oversize houndstooth stockings.)

Pharrell sits down, and the director guides him through a sequence of facial expressions: Pucker your mouth as if saying Wednesday; wrinkle your nose like a rabbit; squint as though you're in an old western; glare as if you're ready for a fight; grin, gape, scrunch, snarl, smirk. Finally, he asks Pharrell for sorrow, and the musician responds by lowering his eyelids and letting his jaw slacken. There are no hyperbolized frowns or lavish sobs. "Now, that is the best sorrow I've seen in a long time," the director declares. "Most people can't do sorrow like that."

A wry smile suggests that the irony is not lost on Pharrell, the 41-year-old singer, songwriter, producer, fashion designer, art collector, philanthropist and, starting this month, coach on NBC's The Voice, who ascended to superstardom this year on a campaign of universal happiness. Indeed, 2014 has been a sort of sustained coronation. It began at the Grammy Awards in January, where Pharrell won in four categories, including producer of the year, and where he donned a giant, dimpled hat that became the season's most contemplated item of haberdashery. It reached its peak when the song "Happy" — penned for the Despicable Me 2 soundtrack and repurposed as the first single off his solo album G I R L — topped the charts in 25 countries. In the United States, the single sold more copies in the first half of the year than any song has ever sold in the first half of any year in digital history.