EPISODE Announce Show at Brooklyn Bowl, Share "Hold On" Remix
Alchemists of contemporary sounds EPISODE have announced their debut show at the Brooklyn Bowl on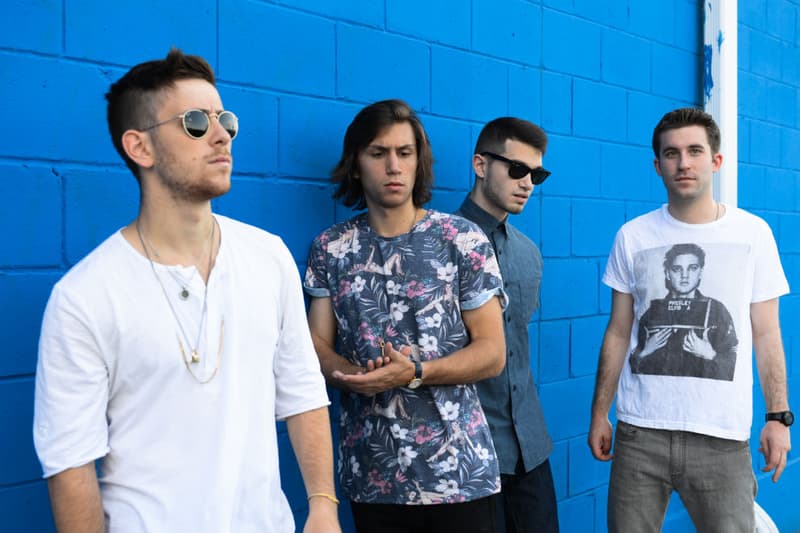 Alchemists of contemporary sounds EPISODE have announced their debut show at the Brooklyn Bowl on October 6, and have unveiled a remix of their recent hit, "Hold On," conjured up by Case & Point. Information about the show, including RSVP information, can be checked out here, while the Case & Point remix of "Hold On" can be listened to below.
To coincide with the news about EPISODE's live debut and the new "Hold On" remix, one of the HYPETRAK team's very own also conducted a brief Q&A session with the group. To get better insight into the group, check out our interview below.
You guys are performing at the Brooklyn Bowl on October 6. What does this mean for you as an artist and what can the audience expect?
This is the first official EPISODE show, so we're just excited to get out there and show everyone how our songs translate live. People may be surprised, but we like to rock out. Some of our first experiences (in previous bands) were at The Apollo Theater & Bamboozle Festival, so we're all about a high-energy show.
As a band, do you prefer to perform at smaller or larger venues?
Festivals are easily our favorite places to perform at. The size of the crowd doesn't matter as much as long as the audience is vibing with us.
You have recently released your Hold On EP. How do you feel about the public's response so far?
It's been really awesome. To see our music and visuals resonate with people is extremely humbling. We've been meeting a lot of cool, talented people and have some great collaborations with other up-and-coming artists in the works too.
What can you tell us about the "Hold On" Remix (which is featured in this post)? How does this complement the original version?
We're all about artists who consistently put out quality material for their fans. Case & Point has been holding it down in the EDM world, so when the idea came up to put together a Case & Point remix for Hold On, it seemed like a perfect fit. We try to write hooks that grab you in any context, and I think they took the challenge in stride of taking Hold On, which is this more downtempo, grooving track, and throwing some real high energy into it. It came out awesome, and of course it's always great to add a go-to party song to the catalog.
2014 is a big year for you so far. What is the most memorable moment and what is the biggest lesson you have learned?
I think what we'll remember most is this overall feeling of excitement that these releases are really happening – after working on the project for so long, we get to step back and watch everything connect with people and grow. The biggest lesson we've learned so far is to surround ourselves with not just good people, but people that share a vision.
When can we expect a full-length effort from you?
We'll most likely drop a couple more EP's before a full-length…but it's definitely something we're conscious of.
What would be your dream collaboration?
Our go-to dream collaborators are Kanye and Prince – both those guys seem to bring the best pieces out of artists, taking sides you didn't know they have and putting them on the record.
Going totally left field, we'd give Raury a verse, and throw ILoveMakkonnen on the hook. And then let Prince play the LM-1 and have a guitar solo on it. Then the remix would drop with Drake and Young Thug.
What are your goals until the end of this year?
Continue building off of the EP, by releasing music we're proud of and touring.
Final words?
If you can't make it to Brooklyn Bowl 10/6, let us know where you'd like to see us and we'll try to make it happen.