Arsenal's Mathieu Flamini, Mikel Arteta and Abou Diaby Talk Style, Watches and JEANRICHARD
When watching a football match, the spectator is split between focusing on the action and keeping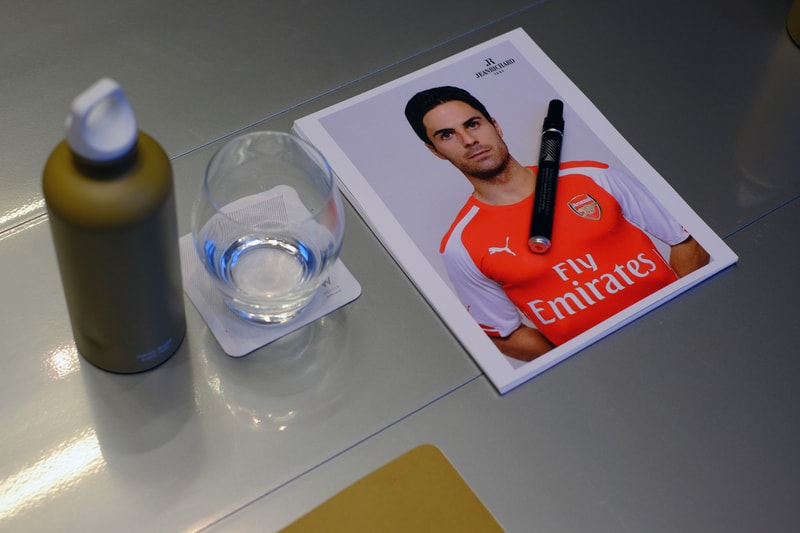 1 of 7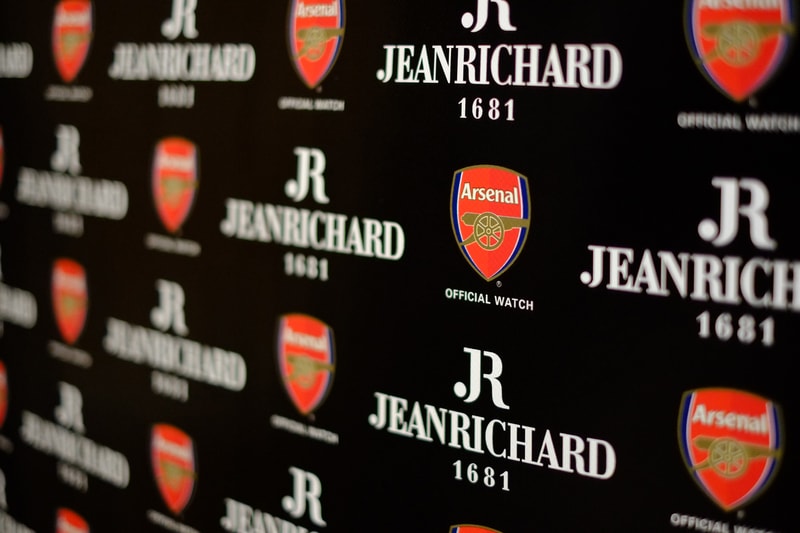 2 of 7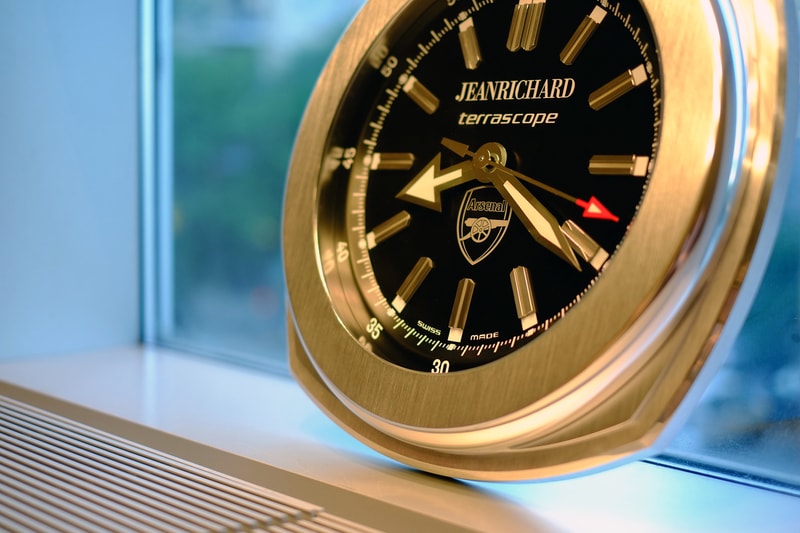 3 of 7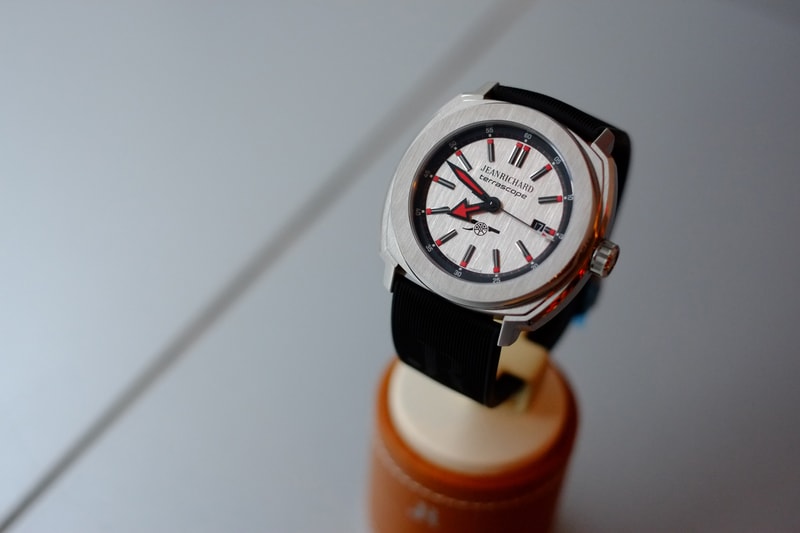 4 of 7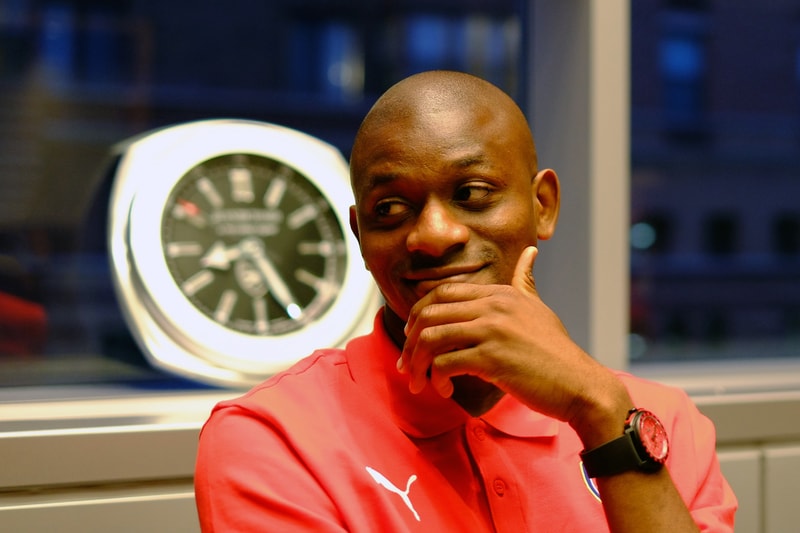 5 of 7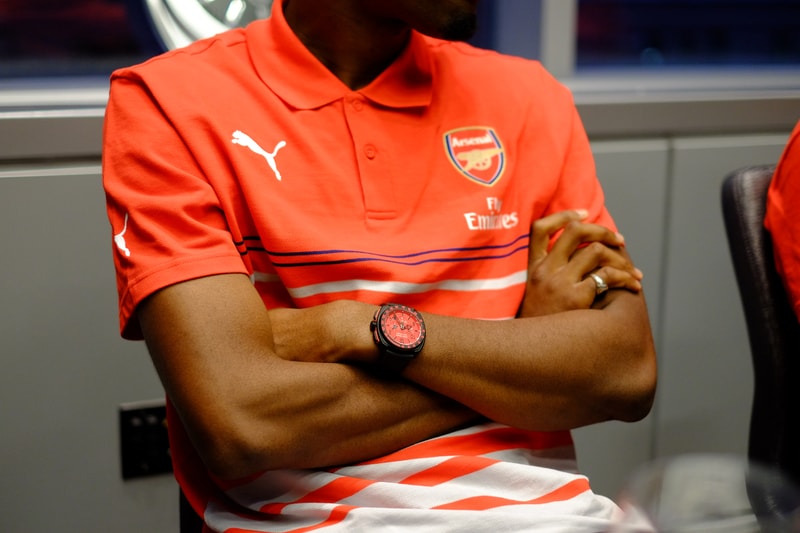 6 of 7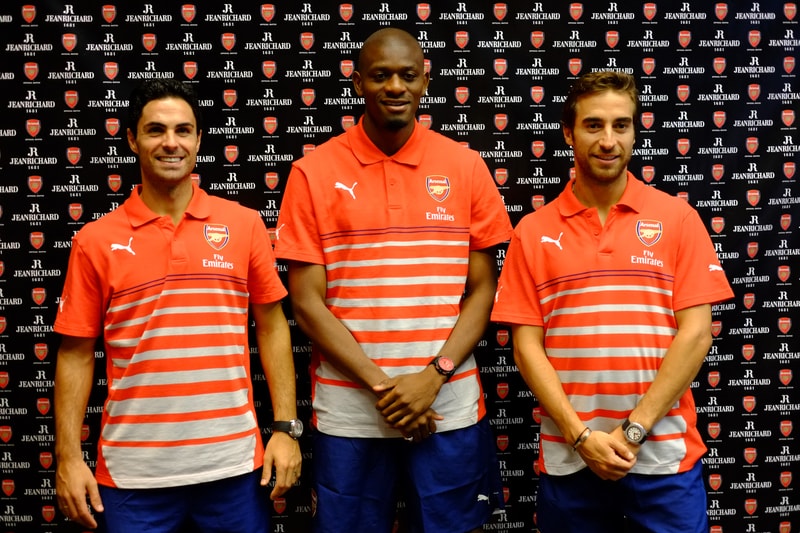 7 of 7
When watching a football match, the spectator is split between focusing on the action and keeping track of the seconds left in the game. Whether it's the time till kickoff or the minutes of extra-time added, an accurate timepiece is the ultimate factor in who the winner is. In the English Premier League, no other team is more associated with a specific timepiece than Arsenal Football Club. Apart from the rich history of the club's successes and breathtaking style of play, The Highbury Clock is intrinsic to the club's history. Sometimes referred to as The Clock End, which was made famous during Arsenal's 70+ years at the stadium in Highbury, the clock serves more than just a representation of hours, minutes and seconds. It represents the time it took for the club to nurture its players and effort to rise to the top. It even has its own Twitter account: @HighburyClock.
Then came 2006, which was when the club moved to the Emirates Stadium but the clock moved with them. It currently resides high up outside the stadium, facing The Clock End Bridge. In 2010, as a tribute to their fans and the club's history, Arsenal constructed a bigger version of the famous and beloved clock to hang within the stadium.
However, since January 2014 and off the back of a strong season, the football club has been promoting two new watches. Joining forces with JEANRICHARD, Arsenal have embarked on a three and half year partnership with the famed Swiss watchmaker. As the London club's global partner and official watch sponsor, they have designed two unique timepieces – a Terrascope and a limited edition Aeroscope – with special details such as the cannon and red colorway that would make a welcome addition to any Gunner's wardrobe essentials.
HYPEBEAST sat down with Bruno Grande (Managing Director of JEANRICHARD), Tom Fox (Chief Commercial Officer) and Arsenal players Mikel Arteta, Mathieu Flamini, and Abou Diaby to talk clockwork and football.
---
---
Arsenal Meets JEANRICHARD
Bruno Grande: Arsenal are one of the best teams in the English Premier League, one of the best teams in the world – if not the best – depending on the season. Nevertheless, the history of Arsenal is so good that it was the best option we had. Also in terms of the city, London is a fantastic platform for the business; it's a fantastic communications platform for many countries like the Middle East, Asia and now America, so it was fantastic in terms of the value. We believe we share the same values, respect, style, and also the fact that they are nurturing the talents of tomorrow like JEANRICHARD did many years ago in inventing the first watchmaking school in the world and being the first one to assemble a watch in Switzerland.
The Iconic Highbury Clock
Grande: No way. We will never touch that. We will only have a clock in the training center installed just before the season. That's the only thing we will do. We will never touch the symbol of Arsenal.
Luxury in JEANRICHARD
Grande: We do what we do best – luxury watches – so we started with the two pieces, the Terrascope series and a limited edition Aeroscope. The Aeroscope is a bit more expensive as it's limited but we may have the opportunity to do other things down the line, so let's say "never say never," but I doubt it.
---
---
A Team with Confidence
Mathieu Flamini: In terms of confidence it's a plus for the team (after winning the FA Cup and Community Shield). And obviously before there was a lot of frustration, but at least it's a new beginning. Hopefully, we'll win more titles this year.
Pass, Pass, Pass
Abou Diaby: It was something that we were watching on TV before we came and we wanted to play this style of the game, so we were really excited to come to training and learn. You have to adapt at some point, but as soon as you train it's fine.
Football in America
Mikel Arteta: I think it's great and growing very quickly. I think it will attract many big players now. It will help the media level here. Obviously America is huge with sports like the NBA and NFL and it's very difficult, but now you can see bigger crowds and people are much more interested. And the fact that the national team did so well in the World Cup helps a lot.
---
---
The Style in Football
Arteta: I think we've been public figures for years but with new media and technology, they can control you at any time so you have to be more careful. As a player, you know what this job means to a lot of people, and the responsibilities it has, so we need to pay a little more attention. At any moment, someone can be there and can make you look like you don't want to look, so you have to be more careful. But there are good parts as well, like the brands we get to work with.
Arsenal and the Transfer Market
Arteta: We can win, that's what we're here for. That's why we play for such a big club, and that's our responsibility. But you can never promise in any sport, but we can promise we have the ambition and the hunger and we want to repeat what we did last year – like lifting a trophy – but this year has to be happy too.
The Confidence of Having World Cup Winners
Flamini: It's very nice to have three World Cup winners but we already knew they were very talented players and the performance at the World Cup just reinforced that.
---
---
Arteta's Hair
Arteta: This is the Twitter question always! [Laughs] Nothing special, that's just the way my hair is. It's just gel.
Grande: Is it the same of Giroud?
Arteta: No, please! Do not put me in the same category as him! [Laughs] I'm just joking. But no, Giroud spends half an hour looking in the mirror. I'm okay with two minutes.
Loyalty in Sport
Arteta: I think it's crucial. Once you're a part of a club like Arsenal you have to understand these values. And of course for the fans it's very important that we go on the pitch and we give everything. They can feel you. They share a passion for the club, for the shirt they're wearing, and you have to give everything on the pitch.
Flamini: It was very emotional coming back to Arsenal. First match back was against Tottenham, a derby, and I'll never forget it.
---
---
Pay Cuts to Win
Arteta: Yes. When they have a strong financial situation, they've been able to attract players with bigger contracts and keep the players happy. So given the opportunity, I hope it doesn't matter but for the sake of the club, I think one day when this happens I think everyone needs to raise his hand and say, "We're here, and we want to continue to build this team and we will do it."
The Role of Gunnersaurus
TF: He's got new shoes, a new pair of PUMA Kings. I think he's faster now. If he could smile, he'd be smiling.
Who Loves Wenger the Most?
Arteta: His wife?!