A New Brooklyn Creative Studio and Former Nike Designers: Can adidas Become the Top Sports Brand?
Earlier this week, news broke of a huge power move that saw three important components of Nike's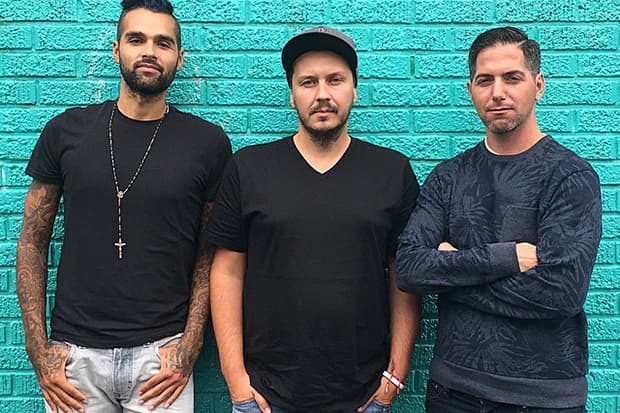 Earlier this week, news broke of a huge power move that saw three important components of Nike's design team, Denis Dekovic, Marc Dolce and Mark Miner, all jump ship to rivals adidas, starting in 2015. The move to adidas created shockwaves among the industry as the three personalities have in some way, shape, or form have had a hand in designing some of Nike's most innovative and highly visible products in recent times, whether it be the mid-cut Magista football boot, the Free Run, or the Lunar Force 1 respectively.
With the design departures also came news of an upcoming Brooklyn Creative Studio in the works for 2015, which will serve as the creative hub for the German sportswear brand. There have been internal rumblings of a fragmented internal structure across all the various channels and silos for adidas. The creation of a centralized and open-source creative headquarters was the beginnings of streamlining the process and helping strengthen adidas's positioning in what it deems to be the most influential city in the world, in their most influential market.
The ensuing effect created several notable divisions. Longtime brand advocates welcomed the news as their beloved brand stocked up on the necessary ammunition to do battle against the almighty Swoosh, while those on opposite sides of the spectrum had reservations as to whether the moves would really dethrone Nike — tossing in that adidas would first need to move past Under Armour (in the United States). In general, adidas has garnered much more positive reactions over the last few seasons, creating fans out of previously neutral consumers.
The last 12 months out have been dominated by headlines on the adidas front which would signal to most, change is on the horizon. But it's also easy to point out that despite all the mega signings, which go beyond the sporting realm (Kanye West, Pharrell Williams, NIGO and many more) these additions have yet to materialize in the sales department where it matters most.
For a brand rooted in performance, few occasions in life will surpass the feeling of victory and triumph whether from a personal perspective or that of your favorite athlete or team. However, as adidas continues to take aim with much of its resources in lifestyle, could it begin to fundamentally shift the brand from a performance brand to a performance lifestyle brand? This is something that despite the similarly-rooted words carry a different meaning and focus. Or will the foundation of the Brooklyn Creative Studio alongside the new trio of designers bridge a virtually seamless gap between performance and lifestyle that adidas has struggled to attain relative to its counterparts at Nike? Nike's most prized products have often been designed as a performance product first and foremost, but have seen mainstream adoption as a fashion product. Despite any less than ideal news this week, Nike's first quarter ended on a high note with revenues up 15% and subsequently pushing Nike shares to an all-time high of $84 USD per share (article paygate via Wall Street Journal).
Poll
Can adidas become the top sports brand following their new plans?