HYPETRAK Speaks to Chromeo About 'White Women,' Music and Fashion
Comprised of David Macklovitch (Dave 1) and Patrick Gemyel (P-Thugg), Chromeo is best known for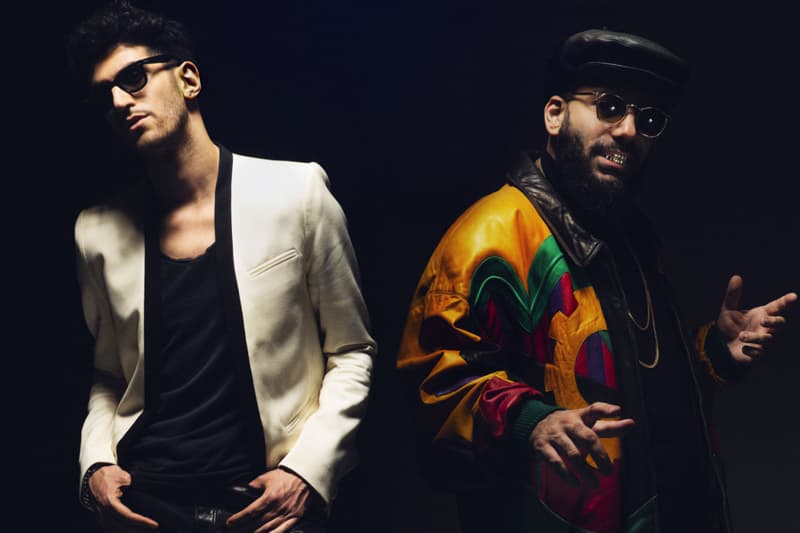 Comprised of David Macklovitch (Dave 1) and Patrick Gemyel (P-Thugg), Chromeo is best known for their progressive twist on disco and hip-hop, skillfully mastered in each of the four albums they've released in the last 10 years. With the release of White Women in May on Last Gang Records, the Canadian duo presented a critically acclaimed LP showcasing their competence in turning witty thoughts and ideas into 12 fun-loving tracks. HYPETRAK caught up with the duo to learn more about the album, its intersection between fashion and music, and their thoughts on artists like RiFF RaFF and Lil B. Check out a snippet of the interview below and head to HYPETRAK for the full piece.
You've said that your new album, White Women is going to touch on the politics of gender and race?

Dave 1: Not the album. With the artwork and the title, we felt liked it opened the door to talk about that stuff if it was needed or pertinent but our music stays true to themes we've had before.

What sort of conditions would elicit that response on those sorts of issues?

Dave 1: Um, if someone asks us, "Are there any racial implications to the title," or "Why does a title like that sound controversial today? Is it controversial in America today? What does that mean for P [-Thugg] and I to get married with one single girl on the cover? Who's getting married with who?

P-Thugg: Is it us? Is it all three of us? Is it just me and him [Dave 1].

Dave 1: Is our music hetero-normative? Which it isn't, of course. Stuff like that.

You got your PhD from Columbia in French Literature right?

Dave 1: I was working on that until a couple years ago. I put the dissertation on hold, but I'm still a [PhD] candidate.

You were also a lecturer at Barnard College. What was the motivation for that amidst your music career?

Dave 1: Music was the hobby up until a couple years ago. I started as an academic and then a couple years ago I decided to invert the priorities and try doing music full-time.

Do you have any other projects like that or anything else you're into besides music?

P-Thugg: I was always doing accounting or running stores. I'm more of a hands on type of guy. Not academic.

On your end Dave 1, it's easier to blend those two art forms. Do you do that at all?

Dave 1: On one end, our music could lend itself to some academic reading or intellectualized analysis, but in the content of the music we keep things universal, democratic, unacademic, and relatable. I think for a long time there was a cool, nice, relieving dichotomy for me because I would go to school and take part in the academic bubble and feel like an erudite during the week and then play Chromeo shows on the weekend and experience something entirely different. The way Chromeo has evolved, I'm actually able to integrate a lot of my other artistic interests within this band. I think that's why it's become a totally satisfying occupation for me.