Check Out Diplo's 'Ask Me Anything' Session On Reddit
Diplo jumped on the hot seat with Reddit's Ask Me Anything, and attendees at the AMA session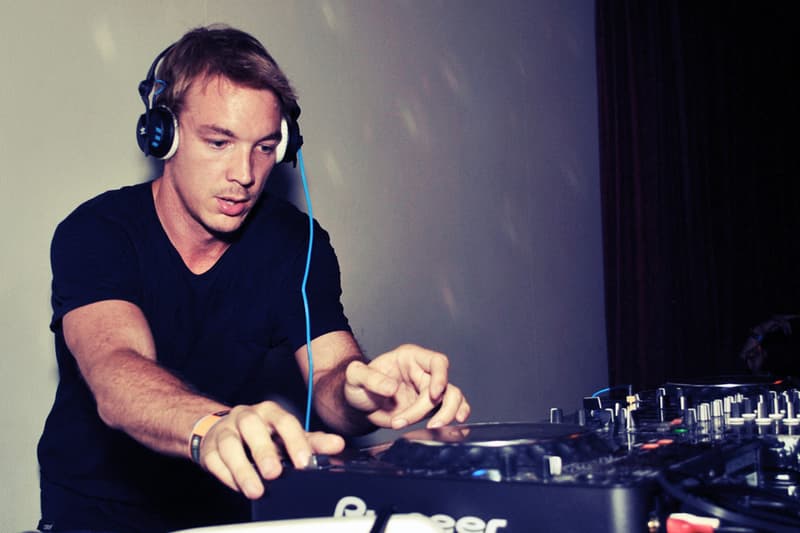 Diplo jumped on the hot seat with Reddit's Ask Me Anything, and attendees at the AMA session touched upon everything from the real reason why Switch left Major Lazer to what his son thinks of his music. Read some of the session's highlights below and head here to peep it for yourself.
Q: Any collabs with kanye sometime in your future?

A: We did a couple of records around watch the throne i dont know what happened to them

Q: Hey man. Just wondering, why did Switch leave Major Lazer? Lack of interest/time?

A: Yeh it was never really something he loved.. from the beginning it kinda was like i would wirte the records he would mix them.. and then as i started touring .. he didnt want to tour .. thats basically it.. so i started to mix them myself or bring in guest for me.. i will say this . switch is probably the best and most progressive mixer ive ever worked with and he works with female vocals like a renaissance painter… hes stil a boss im meeting him tommorow

Q: What does your son think about you being on the road, making music, and partying? Is he interested in DJing/music as well?

A: He just started to collect music on his ipad he has 4 songs.. his favorites are good kisser and everything is awesome.. i love to drive with him and here the random songs that he likes on the radio.. he always try and play this ukelele i got him..

Q: When is the Jack U album coming out?

A: We are doing a mixtape…. its gonna be very cool.. first single is called "take you there" w kiesza i wanna try and get a stream of it out this week.

Q: How did you gather the courage to say f*ck it to teaching and become a dj?

A: When i got fired from all the other jobs.. back when i started there was NO WAY u could be famous as a Dj.. not youtube .. soundcloud.. no way to have a instant hit like these days.. i would be lucky jsut to pay my rent in philly from a few jobs a week… its crazy that kids aspire to be a DJ now.. back then the ceiling was so low.. now its like endles how far producers or Djs can go .. its like insane
Join Our Discussions on Discord
The HYPEBEAST Discord Server is a community where conversations on cultural topics can be taken further.