The Black Keys Have Their Own Umami Burger & Jack White Has His Own Ice Cream Flavor
While Jack White and The Black Keys might not be on the best terms these days, two different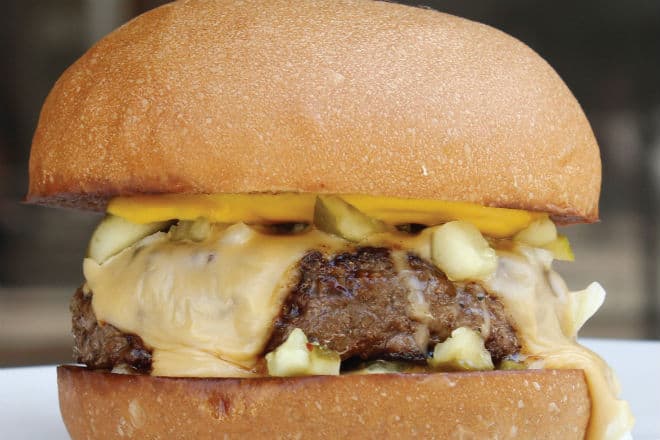 While Jack White and The Black Keys might not be on the best terms these days, two different restaurants on opposite sides of the globe have named food items after the musicians. California-based Umami burger will debut The Black Keys-inspired Akron Burger on July 1. The burger will launch the restaurant's ongoing series of artist-themed sandwiches. Trevor Sacco, Vice President of Operations for Umami Restaurant Group said in a press release:
"The Black Keys are on top of the music world now. We're honored to add a bit of their 'flavor' to the Umami Burger roster."
As Radio.com points out, the burger features Umami Burger's signature beef patty topped with Velveeta fondue, "secret sauce," yellow mustard, chopped onions and dill pickles, on the restaurant's signature bun. It will available for $13 at all Umami Burger locations nationwide. $1 from each burger sold will proceed The Black Keys Alfred McMoore Memorial Endowment Fund while fans will enter to win tickets to the Black Keys' upcoming Los Angeles show. More information can be found on Umami Burger's website.
Meanwhile in Down Under, Gelato Messina has named new flavor of gelato called Jack 'N White in honor of White's recent album Lazaretto. The flavor consists of Jack Daniels, caramelized white chocolate gelato, caramelized pecans, and caramelized fudge.In related news, Lazaretto debuted at #1 on the Billboard charts this week, selling 138,000 copies and setting a vinyl sales record. It looks like we found the right way to celebrate.