Amazon Unveils the Fire Smartphone
Amazon's long-rumored entry into the world of smartphones is now a reality as the online retail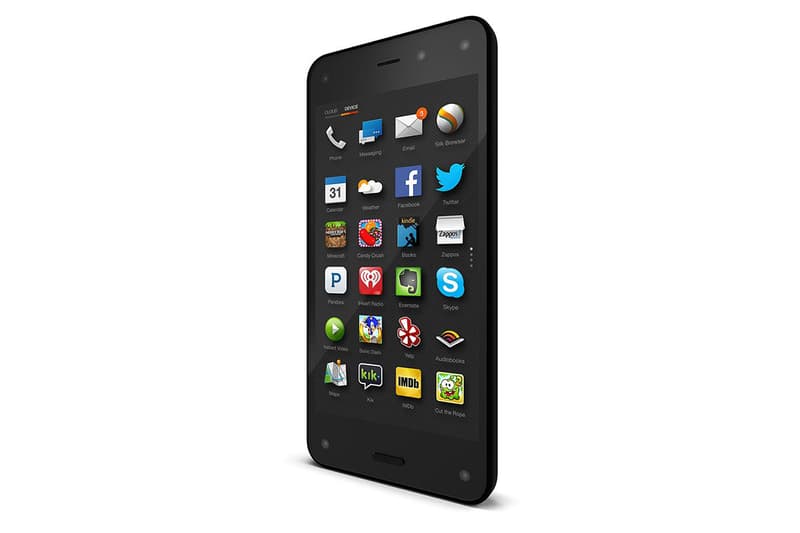 Amazon's long-rumored entry into the world of smartphones is now a reality as the online retail giant took to Seattle today to reveal the Fire Phone. Unveiled by CEO Jeff Bezos, Amazon's very first smartphone features a rubberized exterior and aluminum buttons in conjunction with a 4.7" Gorilla Glass display and HD screen – a design boasting 590 nits of brightness, dynamic image contrast, and a circular polarizer. Powered by a quad-core 2.2GHz processor, Adreno 330 GPU and 2GB of RAM, the phone sees the inclusion of a front-facing 2.1-megapixel camera along with a 13-megapixel rear-facing camera equipped with a f/2.0 lens and optical image stabilization. Amazon has also promised unlimited cloud storage for photos. Audio comes by way of dual stereo speakers along with Dolby Digital Plus virtual surround sound support while additional features include everything from X-ray second screen functionality and ASAP support, to Miracast sharing and free access to Amazon's Mayday customer support. Users will also have access to Amazon Prime offerings like Music and Video while Audible, Kindle Newsstand and Comixology are all included.
As expected, the Fire does indeed boast a three-dimensional interface. Using four infrared cameras in conjunction with one another – each with a 120-degree field of view and global shutter – the phone boasts a unique head-tracking "Dynamic Perspective" that moves along with the user.
Perhaps most importantly for Amazon, the Fire Phone packs Firefly – a feature that uses the phone's camera and microphone to recognize everything from books and DVDs to video games and songs, immediately allowing users to make purchases at Amazon.com. It even recognizes the likes of phone numbers, street signs, URLs and pieces of art, pulling up your contacts, maps, websites and Wikipedia entries in a heartbeat.
Complete with global LTE and connectivity with nine bands of LTE, quad-band GSM, five bands of UMTS, 802.11ac support, WiFi channel bonding, NFC, and Bluetooth, Amazon's Fire Phone can be pre-ordered online now with availability offered exclusively through AT&T beginning July 25 with prices starting at $199 USD.