Booting Around: Thibaut Courtois' Nike The Wall Boot
After our introduction to our Booting Around concept with Industrial Designer Dongwoo Shin, we turn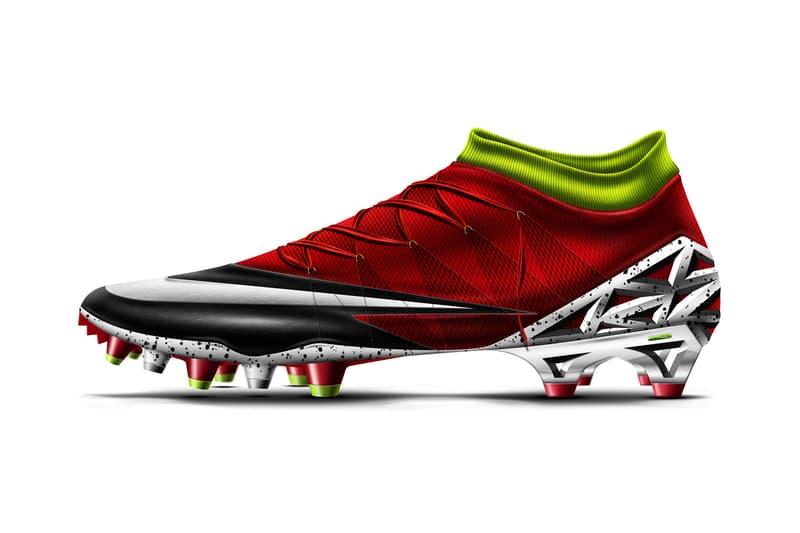 After our introduction to our Booting Around concept with Industrial Designer Dongwoo Shin, we turn our immediate focus to one of the world's brightest talents. Thibaut Courtois is currently one of the most recognized goalkeepers in not just the Spanish league, but the young goalkeeper is in huge demand across the globe. His phenomenal performances for Atletico Madrid — resulting in a La Liga trophy — is a reason why his parent club, Chelsea, is so keen to hold onto the talented prospect. At such a young age, he's demonstrated nerves of steel alongside impressive agility and skills but his judgement in many situations far surpasses what is expected of someone his age.
For any goalkeeper, the ability to stop balls flying past you is obviously a key duty, however, great positioning and awareness is required first, which is why Nike's The Wall, conceived by Industrial Designer Dongwoo Shin, is a perfect fit for a world class player such as Courtois let alone any goalkeeper. The goalkeeper is often the first to shoulder the blame of conceding and often without great reward. Despite this, those who've had the opportunity of experiencing a solid, confident and ultimately organized goalkeeper in their line-up will understand the dividends paid, much like Atletico's team.
Coming off inspirations from the Art Toy Culture festival in May that was held in DPP in Seoul, Korea, "The Wall" reflects the shot-stopping ability of Courtois. The design of "The Wall" includes elements of the Magista and Flyknit but bringing these two elements alone would not have had the necessary durability. Therefore, the boot combines more traditional materials where the ball is in contact with most but the rest is constructed with Flyknit technology to create that balance. When considering the variety of goalkeeping movements, one could point out they're often seen going to ground (in a good way) in both match and training situations. With this in mind, the boot incorporates a strong heel clip that supports the keeper during ground impact when plucking balls from crosses or clawing away a freekick destined for the top corner. Furthermore, it is the tiny details that make this boot perfect for goalkeepers — the raised heel ensures they are on their toes and the extra studs on the lateral side helps to produce quicker sideways movements. The combination of speed and strength, along with his own great ability is no wonder why Courtois is one of the best.
Booting Around is a four-part series that explores the concept of signature model football boot design in collaboration with Industrial Designer Dongwoo Shin. This is a work of art using the Magista and Flyknit attributes of the Nike franchise. This art is unofficial, intended for non-commercial use, and is not intended to take advantage of any profit from Nike. HYPEBEAST does not claim any copyright over Nike and its product attributes.