World of Apps: A Conversation About JamCam
The market for music apps has ever been expanding and is becoming increasingly confusing. Making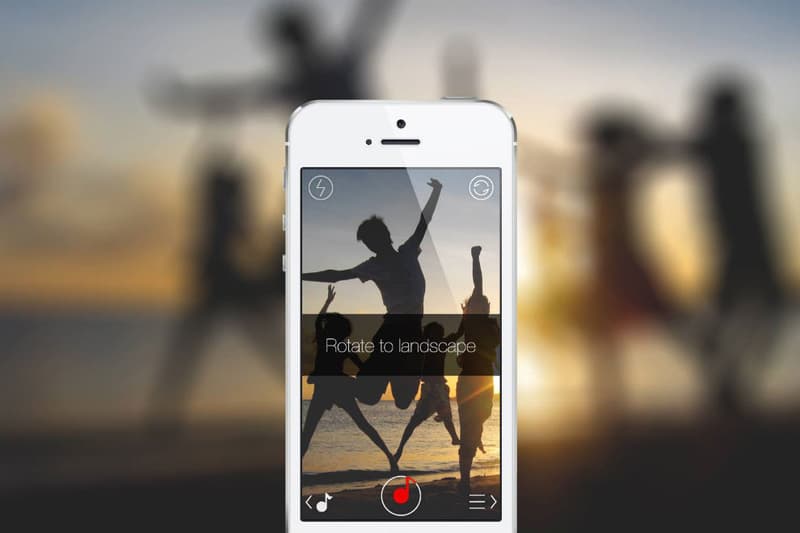 The market for music apps has ever been expanding and is becoming increasingly confusing. Making the right choice for the most convenient music experience on your mobile phone has never been harder. JamCam is an app that intends to facilitate the match-making between music and video. In other words, the app promises not only keeps the music playing during video recording, but records the raw music file playing from your iPhone music app, in sync with the video. We sat down with the founders Sam Scofy and Matt Loszak to find more about their project and how it will help the world of digital music.
What is JamCam?
JamCam is a mobile app that allows you to create 15-second mini music videos. It not only keeps your music playing during video recording, but records the raw music file playing from your iPhone music app, in sync with the video.
How does it enhance the user's music experience?
Music discovery is the ultimate challenge at the intersection of music and tech. Some companies have done well with solving aspects of the challenge, like Songza's music concierge or Pandora's recommendation algorithm. We think JamCam provides a unique approach to the challenge; instead of tackling it head-on, users discover great new music on JamCam almost by accident as they browse our community of mini-music videos. One moment you're watching a cool video, and the next you're wondering what that catchy song is in the background. The beauty of our platform is that it's entirely user-curated, similar to reddit, with votes. The best stuff rises to the top.
How does JamCam stand in relation to video apps such as Instagram and Vine — is there any competition?
Everyone thought that when Instagram added video functionality, Vine's days would be numbered. As we now know, that turned out to be untrue. One reason for this could be that — despite their similarities technically — subtle differences ended up resulting in wildly different use cases. Vine is used primarily for 6-second comedy videos you watch again and again, while Instagram seems to have other use cases. In our view, the subtle differences that set JamCam apart from other video sharing apps result in a totally different experience that puts us almost in an entirely different vertical. If anything, Vine is helping us grow our community, as many Viners are frustrated with how difficult it is to use music in a stop-motion video!
How do you deal with copyright limitations which is always a touchy subject in music these days?
It's an interesting challenge — currently we don't profit from any videos made on our community, and the musicians / artists are prominently featured on every video, with a direct link to buy the song. Despite the fact that, at a glance, it sounds like our use case falls under "fair-use," we want to go further than that. Our future plans will allow us to become a new revenue stream for artists whose music is featured on some select JamCam videos.
What does the future of JamCam look like?
We're very excited about the future of JamCam. There are tons of ways to work with artists and tap into our app as a tool and community, either producing great content or creating a strong cross-promotion. One example we've got going on right now is a crowd-sourced music video, made by our most creative and talented users. Keep an eye on us going forward; there are some things we can't talk about now that should make a big splash in the next few months.