Porn In The USA: An Interview with Asa Akira
Continuing to churn out unique lifestyle editorials from its LA-based headquarters, The Hundreds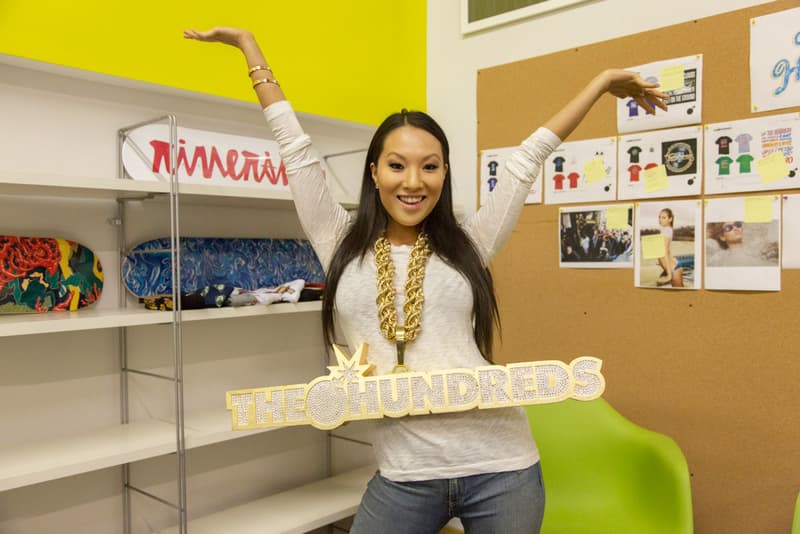 Continuing to churn out unique lifestyle editorials from its LA-based headquarters, The Hundreds recently sat down with none other than adult actress Asa Akira. Led by Bobby Hundreds, the in-depth conversation touches on the misleading stereotypes often associated with porn stars, the confidence needed to thrive in the business, and various on-set accounts. Akira also speaks on how she met her husband through work, in addition to letting us in on the themes behind her memoir Insatiable. Rounding out the conversation, Akira looks at the parallels between streetwear and porn, noting that streetwear guys all have "daddy issues." Check out the clip below and head to The Hundreds for the full interview.
When did you move here? How old were you?
No, I'm from here. I was born in New York. But my grandpa was a diplomat and they were stationed in New York when my dad was 17. And then when the family moved to the next country, my dad just stayed and he met my mom, who was here on an exchange program or something for college.

Do you have siblings?
No, I'm an only child. That's why I'm so jealous of, like, twins and stuff (referring to Bobby's assistant Katie and her sister Lizzy).  I'm so lonely. I'm like eternally lonely.

Are you?
Yeah.

But you're married now.
I'm married and I'm lonely.

You're still lonely?
I'm so lonely!

What does that mean?
I don't know.

Are you being serious?
I swear to God. I'm a very lonely person. Even growing up, I was never around a lot of kids. My parents—my dad's a photographer and my mom runs a not-for-profit – they were cool and always taking me to bars and stuff and…

They were?
Yeah, but not like in a gross way. They were these hip parents. I was like a Williamsburg kid. Like one of those now, but back then. Where it's like "Oh, we'll just take our babies everywhere."

Isn't that kinda crazy for first-generation Japanese (Issei) to be that way?
Yeah, but I think that's why my parents are so accepting of the porn thing now. I think they would obviously rather I do anything else pretty much.  My dad's an artist. My mom came to New York when she was young. So, they went through that whole thing where their parents weren't happy with what they were doing and they were kinda rebels back then. So, I think that helps, because traditional Japanese parents would probably disown me.