Nas Speaks On the 20th Anniversary of 'Illmatic,' Its Namesake Documentary and Sneakers
Nas recently took stage at Coachella 2014 in homage of his timeless debut LP, Illmatic. Celebrating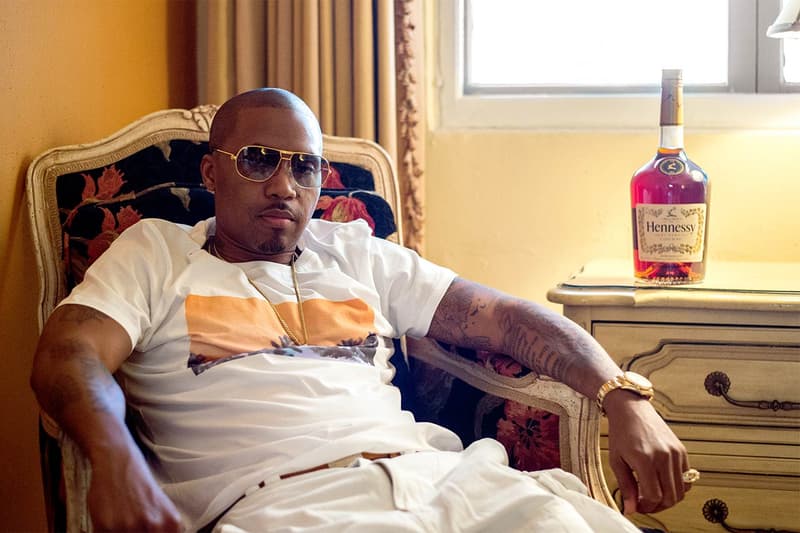 Nas recently took stage at Coachella 2014 in homage of his timeless debut LP, Illmatic. Celebrating the album's 20th anniversary, the performance was joined by former rival Jay Z alongside Diddy who contributed to iconic cuts like "Dead Presidents," "Made You Look" and "Hate Me Now." Following the show, HYPETRAK sat down with Nasty Nas to chat about the Time is Ilmmatic documentary which will make its debut at this year's Tribeca Festival, how certain elements of hip-hop continue to be underrepresented, and the new sneaker boutique he's opening, 12AM RUN. Furthermore, the Queens rapper lets us in on his favorite sneakers, suggesting that the store will stock a myriad of classics that mirror his own personal collection. Read an insert from the interview here and head to HYPETRAK for the full article.
In the trailer for Time is Illmatic, Illmatic came from the days of 'Wildstyle.' Do you feel certain elements of the hip-hop culture (graffiti, breakdance, etc) are underrepresented in today's culture?

I felt that it was underrepresented back then and today's culture as well, so that's why I really wanted to put a light on it in my music and in that first album. So yeah, it's definitely a forgotten art right now but back then it wasn't even really long since Wildstyle came out when I put out Illmatic. It was like those eras were like worlds apart to most people.

You recently performed with Q-Tip (The Tonight Show Starring Jimmy Fallon) and Jay Z (here in Coachella). Is a joint tour a possibility?

(Laughs) At this moment, we just celebrating the 20 years and it makes me think about all those guys like A Tribe Called Quest came before me. I think this is 20 years for OutKast too, and you know, artists like Snoop has more than 20 years, you know? So it just makes me think about all of us guys in that class, and Jay and everybody, and it makes me feel joyous about this whole thing that we're around and getting on stage. So I'm just happy to get on stage with any of those guys from my class, you know?

There's a new sneaker boutique you're opening up in Las Vegas called 12AM RUN, what's the process behind that and what made you decide on doing a sneaker shop?

I mean that was an easy one, since I was a kid I used to go to the street in Long Island City and go shop there. It went from me wanting to have a closet that looked like a sneaker store, I've done that a long time ago, so the next step would be a sneaker store, you know? And that's how I look at life, I like food so there may be a restaurant coming one day. You know, it's things like that that I'm supposed to be doing, so it's just about life and culture, and fashion and lifestyle.

Can we expect some of your personal favorite sneakers to be available in the shop?

Oh yeah, like the Air Max 87, whew man… Of course Jordans, almost all of the Jordans are my favorite. And you know everything new that's happening. I used to wear Ellesse, Saucony, I used to wear a lot of different brands out there so yeah, I wanna bring my favorites in there.