An Interview with Peter Stolz of Levi's Made & Crafted
Working as men's designer for Levi's Made & Crafted™, Peter Stolz has the rare privilege of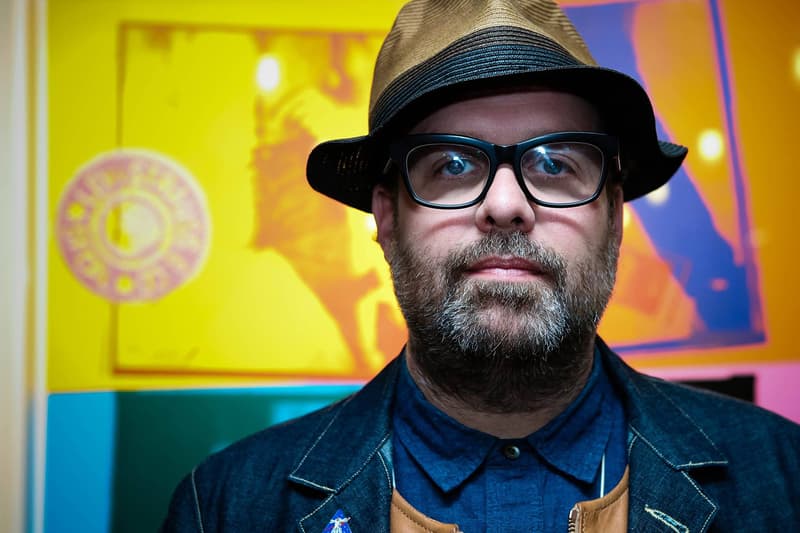 Working as men's designer for Levi's Made & Crafted™, Peter Stolz has the rare privilege of working with and reworking some of the most influential pieces the brand has produced. Yet, being tasked with keeping the iconic brand fresh and culturally relevant in an already competitive denim market is a challenge that doesn't seem to faze him. Here, he shares some of his perspectives on the present cultural climate as well as designing for Levi's in our latest interview:
Can you introduce yourself and your role?
I'm Peter Stolz, Senior Global Designer for Levi's Made & Crafted.
The classic nature of Levi's means you often work with key staples. Do you see this as a limitation, or an appropriate creative limitation?
Having the chance to work with some of the most iconic and most imitated pieces of clothing ever produced is quite a privilege. Being able to interpret them seasonally and put a twist on them makes me feel like I am a part of the history of Levi's.
When appropriating and changing these classics, or at least modifying them, how do you keep the narrative or ensure there's a thread of Levi's DNA present in contemporary designs?
I am intrigued with the idea of taking our Icons and spinning them, putting a new perspective on them, and letting people recognize there is something familiar, yet different about them. I like to make the dots and let the consumer connect them for themselves.
 One thing that is spoken about, is the use of special material changes and executions. What did you apply in this instance?
As far as Made & Crafted is concerned, we try to use the best fabrics and trims that we possibly can for the product. Modernizing Levi's is also a big deal for LMC. We like to say we are trying to "shake the dust off."
The notion of surfing especially on the East Coast has been an interesting development in recent times. What do you associate this movement with?
It's all about being connected to the ocean, making a connection with nature. It doesn't matter what coast you are on – if there are waves, people will want to ride and feel the power of the negative ions that the water provides us.
How do you guys work off one another? Does one have a particular strength and vice versa?
Just like any team, we all have particular strengths and diverse interests, and bringing these together is what truly makes the team great. We are constantly bouncing ideas and themes off of each other, and asking for advice on new and different thoughts. Since we all come from different backgrounds and have different views, the creative tension that comes together to turn out new ideas is really inspiring. Especially when we are coming up with new seasonal concepts and stories, that's when we have the most collaborative influence on each other.
As designers, how often and important is the current cultural climate to your inspirations? Have you had ideas and concepts marinate and sit only for the right moment to emerge to bring them to life?
Always. We often come up with ideas that are great, but sometimes they're either too soon to bring in, need time to marinate and develop (both in ideation and physical development), or just simply don't go with our seasonal direction.
Taking two steps back, how do you usually approach taking an idea and make it tangible?
Well, as designers, our number one job is to take ideas and make them tangible. That being said, I look to make things that feel very authentic to Levi's, and attention to detail is the highest form of authenticity. I also like to take a cue from two of my design "idols," Ray and Charles Eames and try to remember my responsibility as a storyteller.
Is time a significant consideration during your creative process? How much, or little, does passing of time affect your perspective/vision of a given project?
It's a mix, really. Sometimes you need to meet a more immediate need of what's going on in the market or relevant more immediately. Though if you can meet both the immediate cultural relevancy AND remain classic or timeless, that's when I feel a product is most successful.