Undefeated's Eddie Cruz Talks Nike and the Latest Lunar Force 1 Pack
With the Undefeated x Nike Lunar Force 1 pack set to launch, we caught up with Eddie Cruz to talk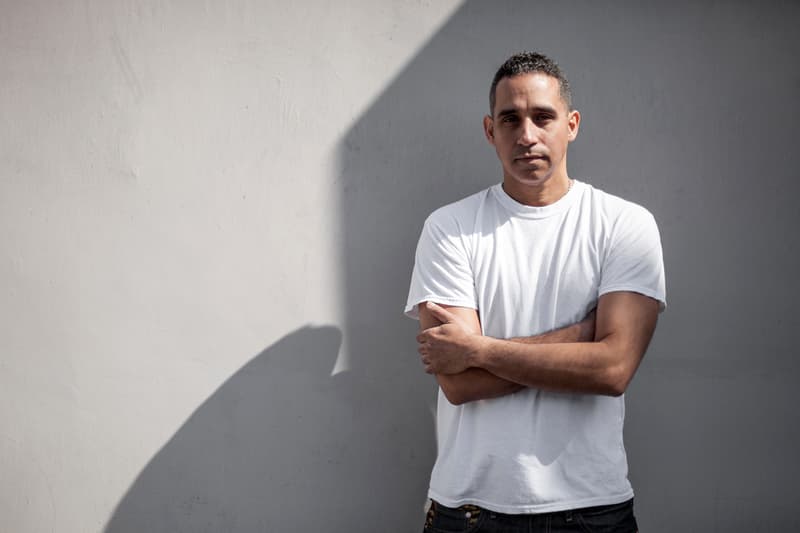 1 of 5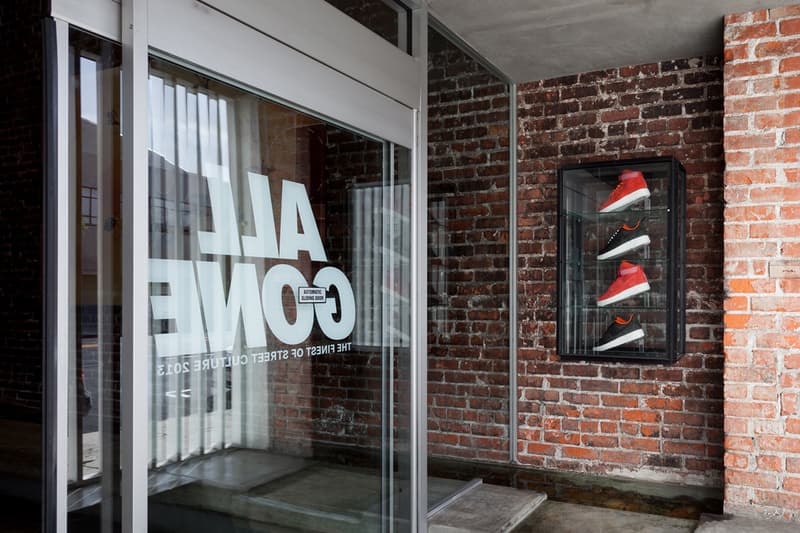 2 of 5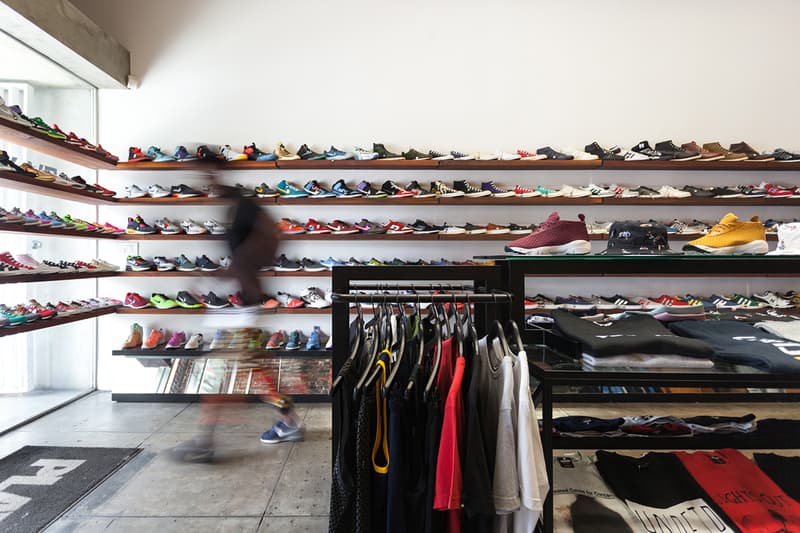 3 of 5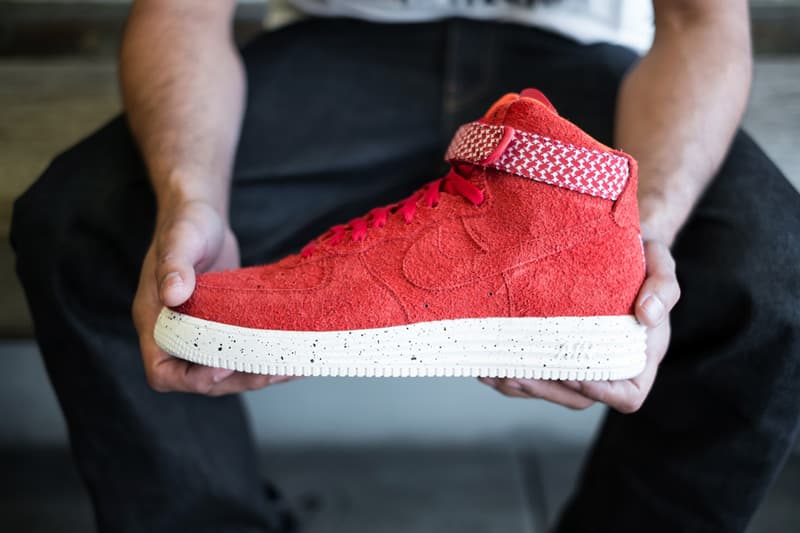 4 of 5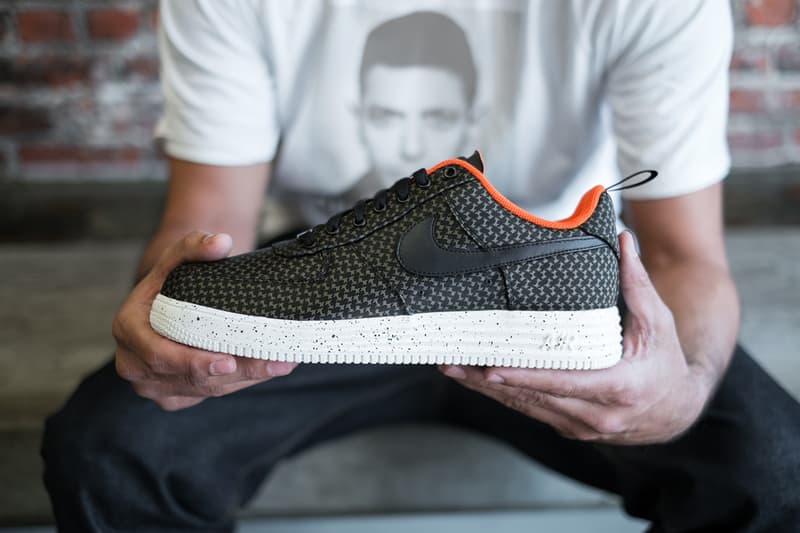 5 of 5
With the Undefeated x Nike Lunar Force 1 pack set to launch, we caught up with Eddie Cruz to talk about the upcoming shoes and collaborating with Nike. Having already worked on several stellar collaborations with Nike, the collaboration business is nothing new for Cruz but with age comes experience, and Cruz has been able to leverage that experience to create what may be Undefeated's best Nike collaboration yet. Check out what Cruz had to say below and be on the lookout for the Lunar Force 1 pack at Undefeated and select retailers.
---
Starting from the Bring Back Pack
You spoke about the Undefeated x Nike "Bring Back 2003″ pack in Taipei. Is this an ongoing project from the Bring Back pack?
The Bring Back Pack was based on the originals we did in 2002 and 2003, which were not available to the public — they were for promotional use only. This new project is different – it's a celebration of something we did, but with modern elements added to it. In this case, instead of an Air Force 1, we worked with a Lunar Force 1 and added a Hyperdunk tongue for comfort.
What sort of design approach did you take for this pack?
Well, we felt the best approach was to design a conceptual shoe that tells a story and exudes the brand. At Undefeated, all things sport and military inspire us, so we wanted to make something hard yet super comfortable. That's what people want — it's what we want!
---
Classic Sneakers and Nike Collaborations
"These are probably the best executed collaboration we have ever done with Nike – the technology is getting next level."
Eddie Cruz talks about the Undefeated x Nike Lunar Force 1 pack
With technological developments always coming to the forefront, what does that mean for classics like the Air Force 1? Can they live on forever?
100 percent. Its the best design in the history of sneakers. Clean, simple and wearable. The Nike Lunar Force 1s have all the fresh elements of the classic Air Force 1, but with a much lighter feel. The Lunar Force 1 did not compromise the integrity of the original Air Force 1 at all. It gave Air Force 1 loyalists and new heads on the scene a cool option.
What is it about Lunar that you love/appreciate?
The sole is ridiculously light and it's nice to know I can walk around LA and feel no pain. Not like anyone walks in LA – but if I did!
How do these rank with your previous efforts with Nike?
James Bond and I have been doing this for a long time. He would agree that these are probably the best executed collaboration we have ever done with Nike – the technology is getting next level. Experience matters.
Now as far as with your collaborations, anything that sticks out as your personal favorite?
I really loved the Bring Back Pack Hyperdunk because it was the first time we ever had the opportunity to work on something other than a classic. It was more challenging. Which was fun for us.
Have you taken a different approach to designing and collaborations having had so much experience under your belt?
Yes. ( :
---
Undefeated Going Forwards
"Our customer likes alternatives and
that's what we try to
bring to them."
Eddie Cruz explains the goal behind Undefeated Technical Gear
Do you think that the average consumer is looking for something different now than say when you first started Undefeated?
I look at Undefeated itemized sneaker sales every single day of my life. If I had to guess, I would say its about even. It's a much better situation nowadays, because there's a history. The classics are never going to go away and with Nike in particular, they are the only shoe company that can turn something new into an immediate classic. That's what they do. Period.
With Undefeated Technical Goods having been introduced in 2013, is there anything you can share with us on the performance and training theme of Undefeated?
We try to make Technical Gear that can perform with the best of them, but with our customer in mind. Our customer likes alternatives and that's what we try to bring to them.
What's the next move for Undefeated?
Look out for our new centrally located Undefeated shop this coming Fall 2014. It's exciting but heartbreaking for us — we've been at the original location since 2002, but we've outgrown the space. It's just right across the street. A much larger spot.