Mike WiLL Made-It Talks About His Music, Process & What Artists to Watch for in 2015
Mike WiLL Made-It is arguably one of the hottest producers in the hip-hop, having worked with a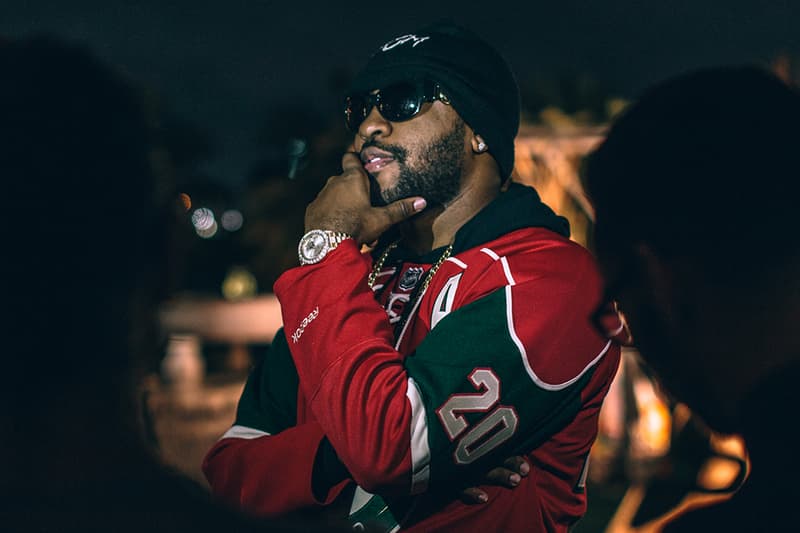 Mike WiLL Made-It is arguably one of the hottest producers in the hip-hop, having worked with a bevy of rap heavyweights as well as helping some of the more popular newcomers of 2014 reach worldwide recognition. In a recent interview, the Atlanta native compared his forthcoming mixtape Ransom to Dr. Dre's iconic album The Chronic, so needless to say, he has the industry anxiously waiting for its December 15 release. While attending Art Basel in Miami, we caught up with the founder of Ear Drummers Entertainment to talk about his current position in the rap game, his passion for collaboration and what he has in store for the future.
For those unfamiliar with your work, how would explain your current position in hip-hop?
I feel like I'm a trendsetter. I feel like I push things forward. I'm one of the best in today's game at finding raw talent and linking them with the right people. Finding Rae Sremmurd out of Mississippi and helping them drop two songs, both of which were in the top 40 that's some next level shit. Or finding a guy like Makonnen when no one even knew him in Atlanta. I brought him around people who didn't know him, putting him in the mix and introducing him to Metro Booming, and now he's nominated for a Grammy. That's some next level shit. My current state isn't just making beats or producing records; I'm a CEO now, so it's time to bring new talent to the game. It's time for me to keep breaking records, making new sounds and pushing shit forward.
So other than making beats, would you say helping people and bringing people together is a passion for you?
Yeah, I came up with Gucci Mane, and I feel like he's one of the illest ANRs in the game. I came up under his umbrella. Lex Luger, Waka Flocka, OJ Da Juiceman, Nicki Minaj, French Montana, Migos, Young Thug, Pee Wee. And these are all people that are really going up. These were all people under his umbrella who weren't scared to take risks. Now I feel like I'm in a position where I can help people out in the same way, so why not? Why not take that risk? I got my own label with Interscope Records; we are young, and we are building. Why not take risks, why not link people with other people to do crazy projects or produce records? I have to be a CEO and a producer.
You have a very unique style and sound when it comes to producing. How do you stay on your toes and be different?
I got an ill team called Ear Drummers Productions. We challenge each other. If I make some ill shit, they're going to tell me. If they make some good shit, I'm going to tell them. I might start something, and they finish it off, or they might start something and I finish it off. I might hate what I'm doing, but they can take it and make it into something incredible. Rae Sremmurd might come in and just knock out a hard ass song, and that will help us finish up the vision of the beat. I have a strong team around me that keeps me on my toes, as well as everybody telling me I'm the hottest producer. I don't feel like I'm the hottest producer yet, I feel like I'm an up-and-coming producer.
Yeah, you're still a student like you mentioned.
Yeah, I'm still a student, so I have to stay focused on what I'm doing and keep pushing things forward. As far as records, I have so many records so I set the bar. So now that the bar is set I either have to stay right here or go further.
Is there a particular reason why you work with so many Atlanta-based artists? And who should we look out for in 2015?
Since I come from the underground I love to help people coming from underground as as well. It's not just people from Atlanta though; Rae Sremmurd is from Mississippi. The next to come out of Atlanta is Ears (Ear Drummers), Fortune 5 and Bankroll Fresh. There's so much talent in Atlanta. I love what OGG Maco is doing. There're so many people just working; I pay attention to everything, I have my ears to the streets.
What artists would you like to work with if given the opportunity?
I want to work with Adele, James Blake, and FKA Twigs.