FKA twigs Speaks on Past Struggles
On screen, you may see FKA twigs as a singer, an artist with a knack for weirdness. Off-screen, and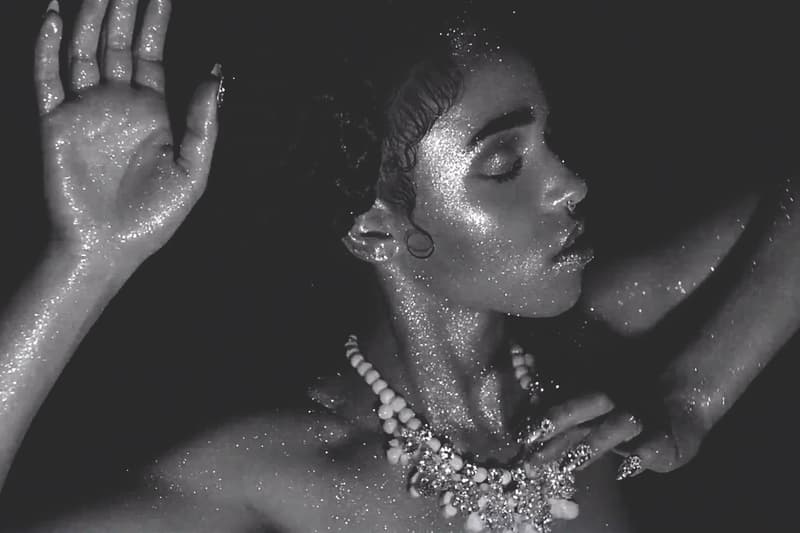 On screen, you may see FKA twigs as a singer, an artist with a knack for weirdness. Off-screen, and you still get that — but with much more to it. In this interview hosted by the kind folks at the Guardian, the 26-year-old English singer-songwriter speaks on her compelling life experiences, all of which fashioned her for who she is today. The interviewer takes a sympathetic approach, opening twigs up on a personal, very-relatable level; they had even shared a few tears for a moment in their dialogue. From dealing with her financial-struggles, to her roles in high school, to her experience during her relationship with actor Robert Pattinson, the self-proclaimed 'eccentric' artist clues us in onto who FKA twigs really is and how she is where she's at now. When asked about the hype and recognition surrounding her at the moment, check out what she had to say in the excerpt below:
"Oh, I'm nothing. I'm nothing right now. I think it's easy to sit in this trendy cafe, in a trendy little area of New York, and say 'Ooh, I'm FKA Twigs.' But outside of these four blocks, does anybody really give a sh*t? Probably not. I'm well aware if I walk down one street in New York, I'll hear people say: 'Oh my gad!' And if I walk down another street: nothing. And those streets are blocks apart from each other."
Read the rest of the interview here.