Hennessy Black: A Moment with Sean Sullivan of The Impossible Cool
While originally from Philadelphia, Sean Sullivan spent a large segment of his career honing his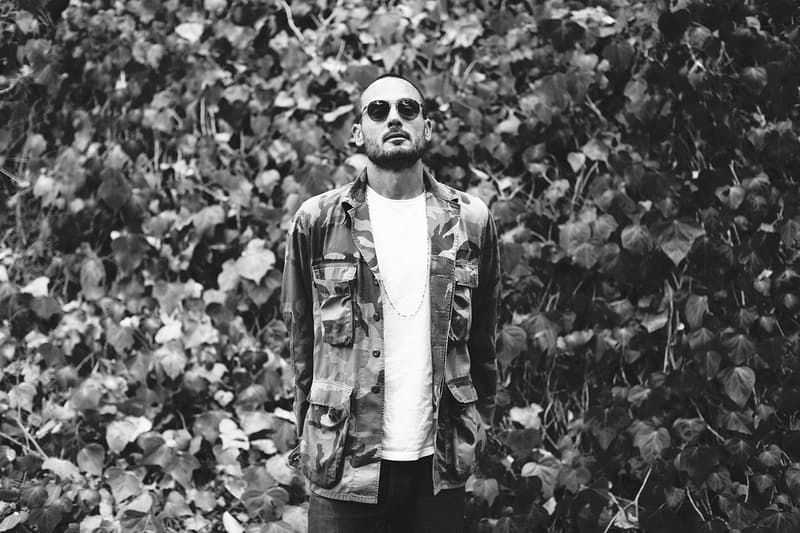 While originally from Philadelphia, Sean Sullivan spent a large segment of his career honing his craft as a photographer in New York before recently moving to Los Angeles. Sullivan's commercial accolades include campaign work for J.Crew, Tiffany & Co., Ghurka and Wolverine to name a few, yet for the most part, his loyal following is reaped from The Impossible Cool – his Tumblr page that boasts a whirlpool of striking monochromatic photographs of style icons. From Hollywood stars and presidents to unsung heroes, the site consists of compelling portraits taken by Daido Moriyama, Man Ray, Anton Corbijn and others who influence Sullivan's sought-after aesthetics. Here, Sullivan shares with us the origin of The Impossible Cool, his long-term goals as a creative, and how he likes his Hennessy.
Can you introduce yourself and what you do?

My name is Sean Sullivan…I'm a photographer, occasional filmmaker and creator of The Impossible Cool. Originally from Philadelphia but these days I call Los Angeles home.
What was life like before The Impossible Cool?

Life consisted of long hours working in New York film production as a location scout. I made my  living exploring the five boroughs of the city, searching and photographing places that fit the narratives we were working on. I wanted to work independently, and when The Impossible Cool started building a buzz, it allowed me to do just that. I left the film world and started to chisel away a new path through photo and video projects with fashion brands. I guess life remained the same, but my work focus changed massively.
Did you have a game plan or case study as to how The Impossible Cool would play out?

Not at all. The best things happen unplanned.
You're mostly known for your striking monochromatic approach to photography, how did you develop this style?
I've always been taught that an artist finds his voice by trying, failing or succeeding and trying again. The heavy black and white style is just what came out after years of pointing my lens at people and places. Also, I've always admired photographers with heavy black and white styles like Daido Moriyama, Man Ray and Anton Corbijn so it's safe to say that's filtered through as well.
What continues to drive your interest in The Impossible Cool?

There will always be a photographer I don't know or a particular shot I've never seen, so my interest in the collection is constantly being refreshed. I've been lucky enough to be invited to a few massive photo archives like Getty and Archivio Cameraphoto in Italy. Trips like that where I'm holding negatives in my hand most people have never seen before remind me there is something special with the site.
What are some long-term goals you aim to accomplish? How far along would you say you are?
Happiness with what I'm putting out into the world. So far so good.
Could you describe the traits necessary to be successful when there's uncertainty ahead?
Accepting that fear is not a natural state and that anything can be done with enough time and perseverance. Most people, including myself, get to a point of giving up right at the moment you need to keep pushing through. If you get past that you can do anything…it could take decades but it will happen.
How do you continue to educate yourself and continue to explore new things to help yourself grow?
By trying to see everything as a source of inspiration. I've been lucky to be surrounded by people who have excellent taste in culture and I'm constantly being influenced by them. I'm also a book and magazine addict.
Beyond work, how do you relax and decompress? How often do you make time to unwind?
Daily. We're on this earth to enjoy it. Especially now that I'm living in California it's super easy to walk outside or take a drive down PCH and leave all the stresses somewhere else.
How do you enjoy your Hennessy Black? 
Straight up, sipped slow.
How does time away from work and the grind put you in the right frame of mind for progress?
For me progress comes in the form of experimentation. Constantly trying to move my eye forward by trying and trying again. I'm one of those lucky souls that does what he loves for a living, so my work tends to go with me everywhere.
What's on the checklist when you're looking for a new spot to hang out at?
Good food, better music and a 'no bottles with sparklers' policy.
What are some places you recently discovered that are on the cusp of blowing up?
La Poubelle is a restaurant close to home that I end up at quite a bit. You can sit outside with friends and grab a drink for hours just like NYC or Paris. There's always cool people hanging out and I've yet to have a bad meal.
I was also in Shanghai last month and saw some cool stuff going on over there. The city is changing immensely and the kids that live there are hungry to make their mark. I even ran into a few friends from NYC that have moved over there to start night spots or open galleries. It's a city that's ripe for creatives to do their thing.
Join Our Discussions on Discord
The HYPEBEAST Discord Server is a community where conversations on cultural topics can be taken further.