HYPEBEAST Road Trips Amsterdam: The Battle of Croquettes Between Smullers & Febo
As if fast food wasn't already fast enough, the Dutch took it to the next level making fast food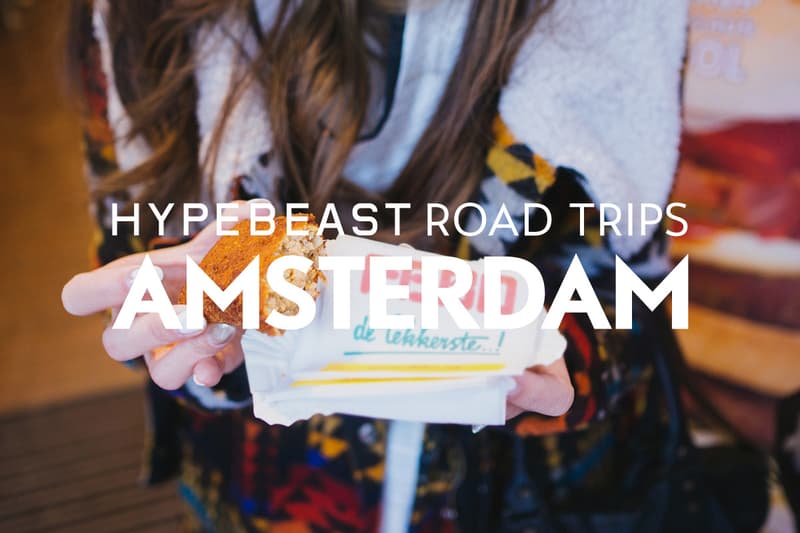 1 of 17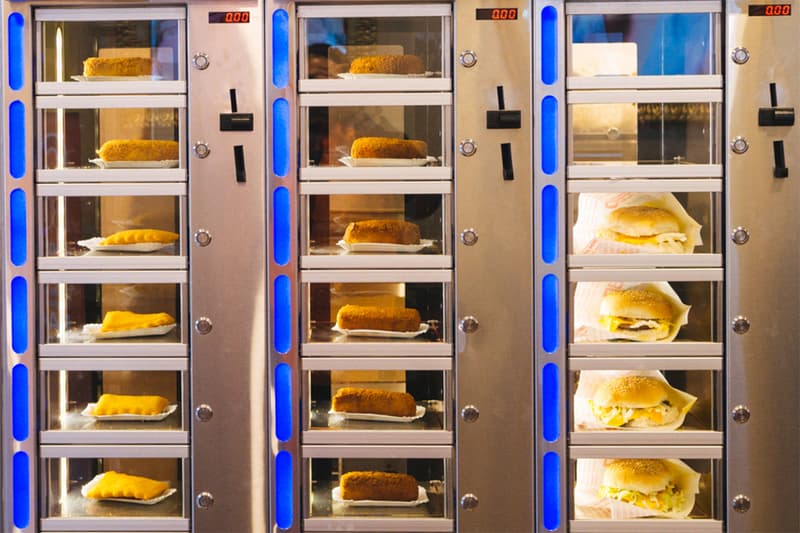 2 of 17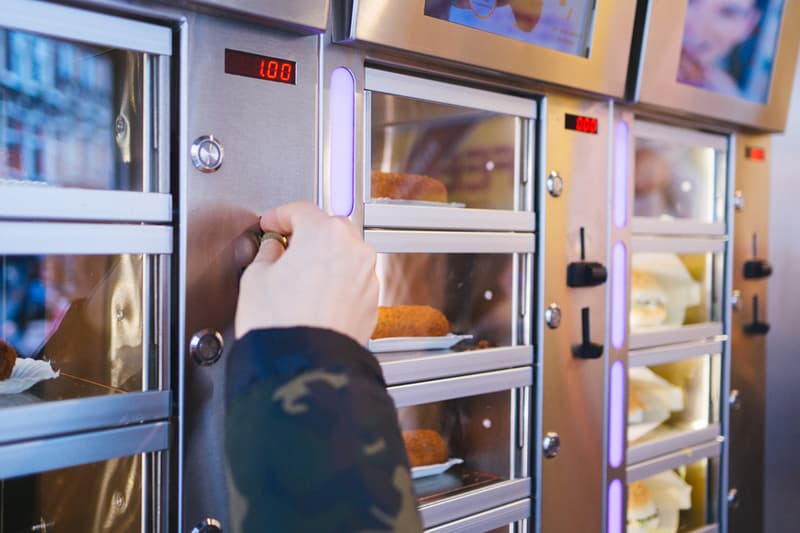 3 of 17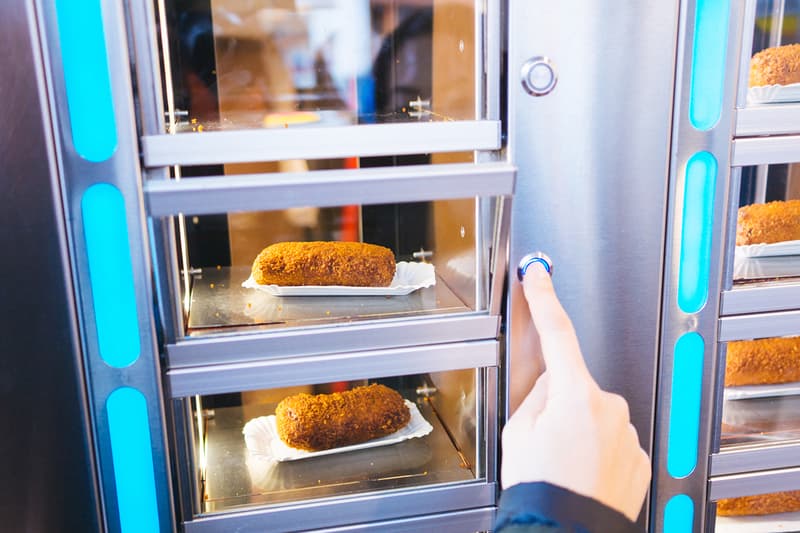 4 of 17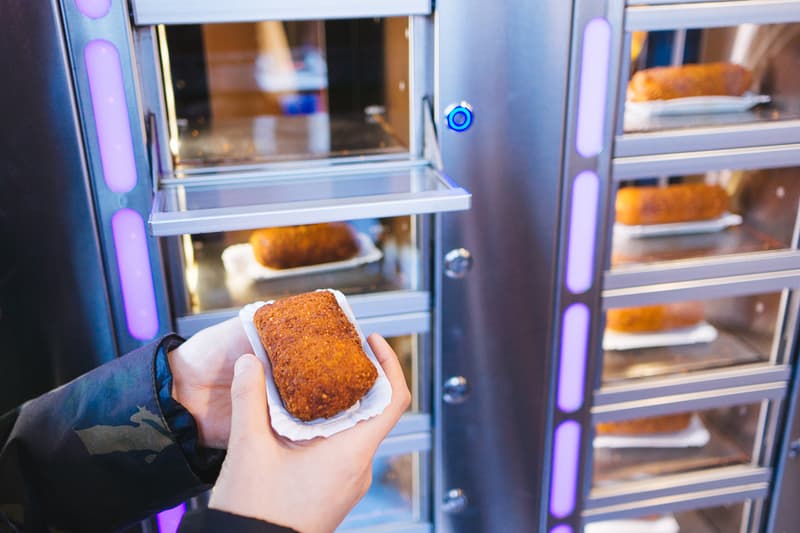 5 of 17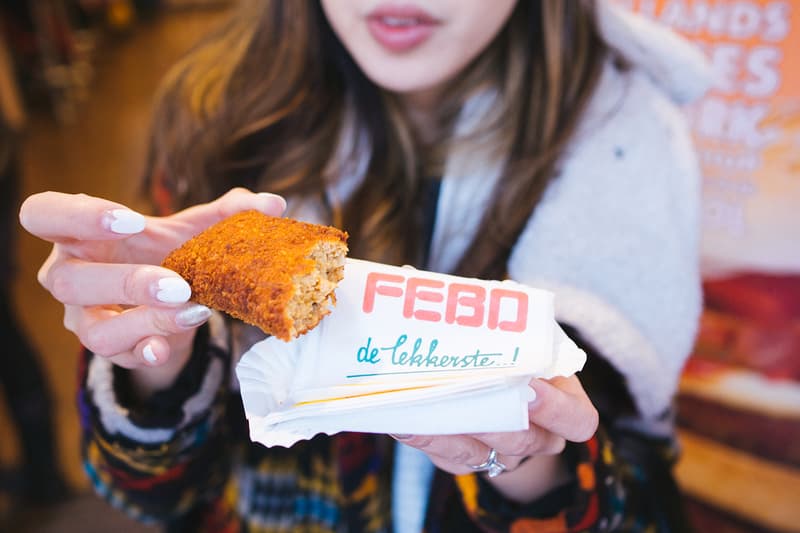 6 of 17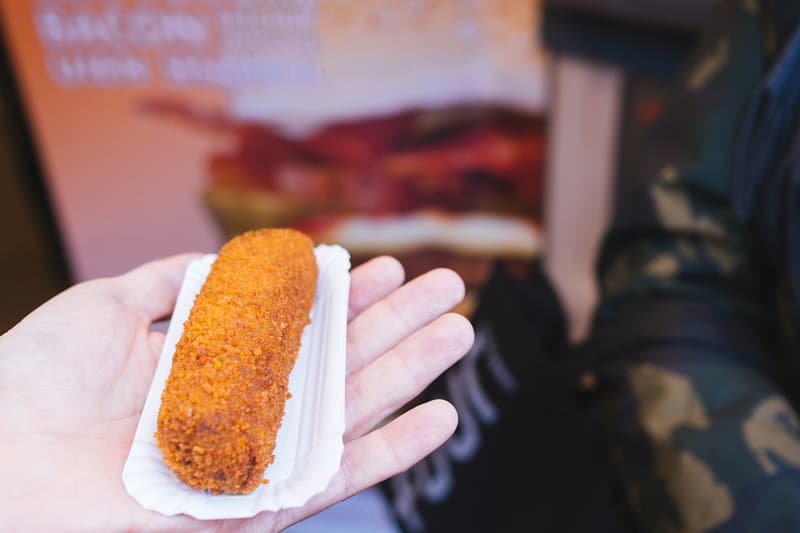 7 of 17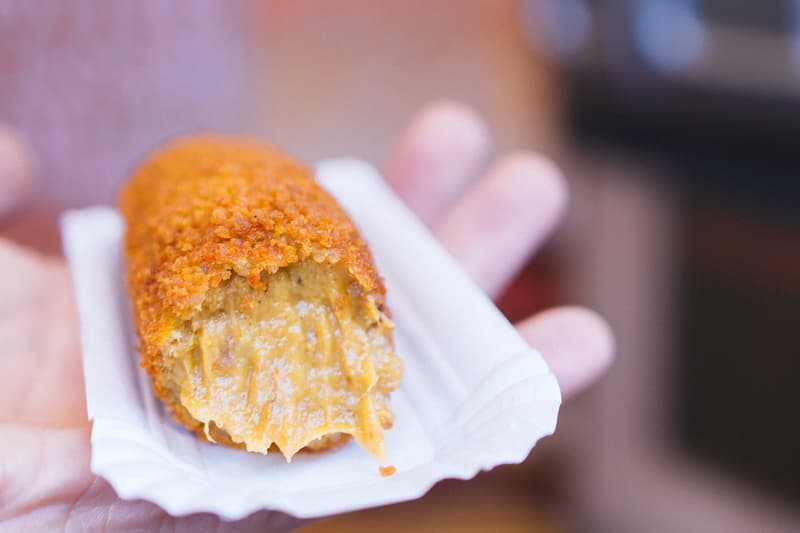 8 of 17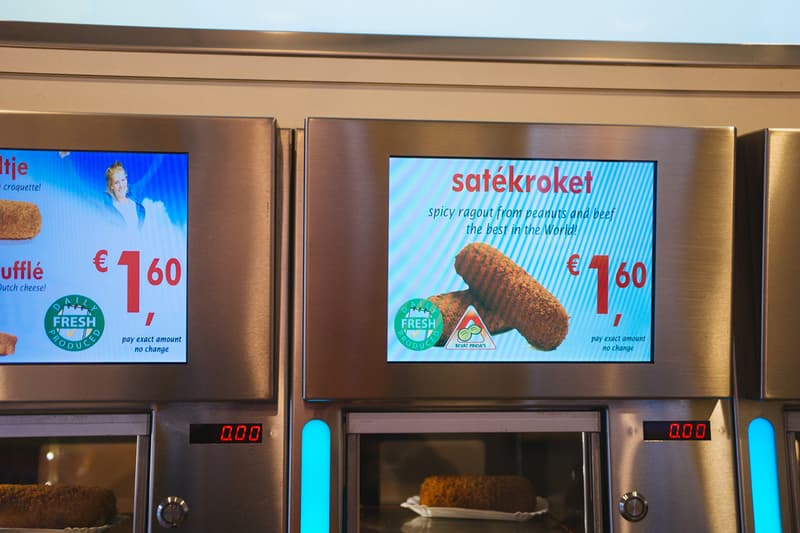 9 of 17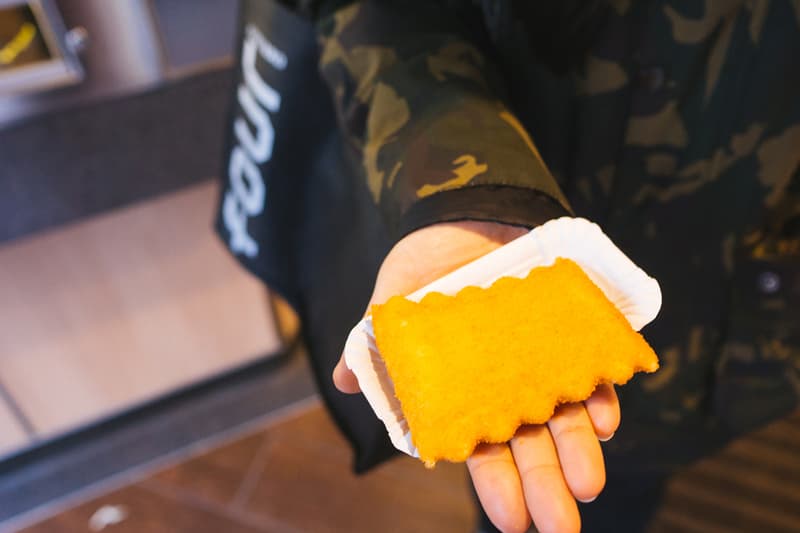 10 of 17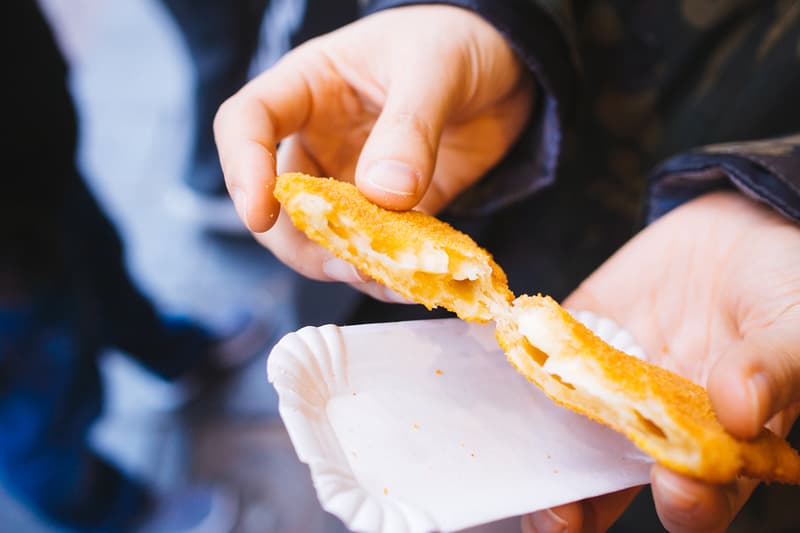 11 of 17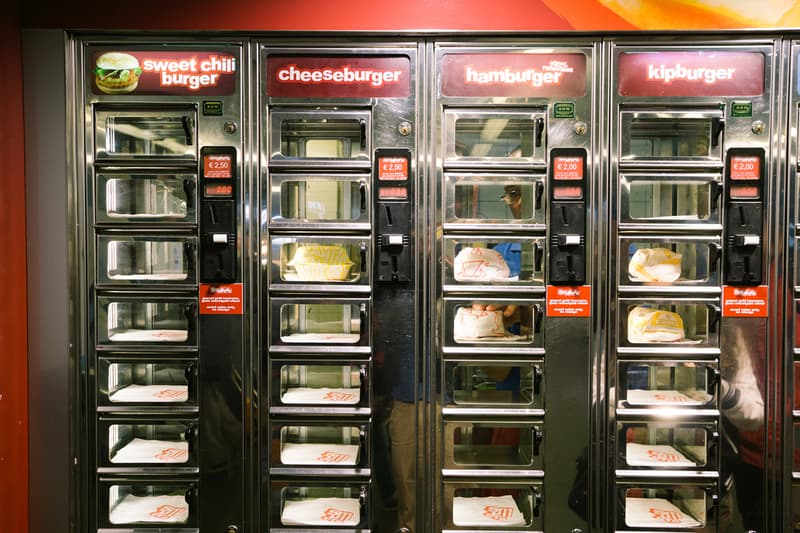 12 of 17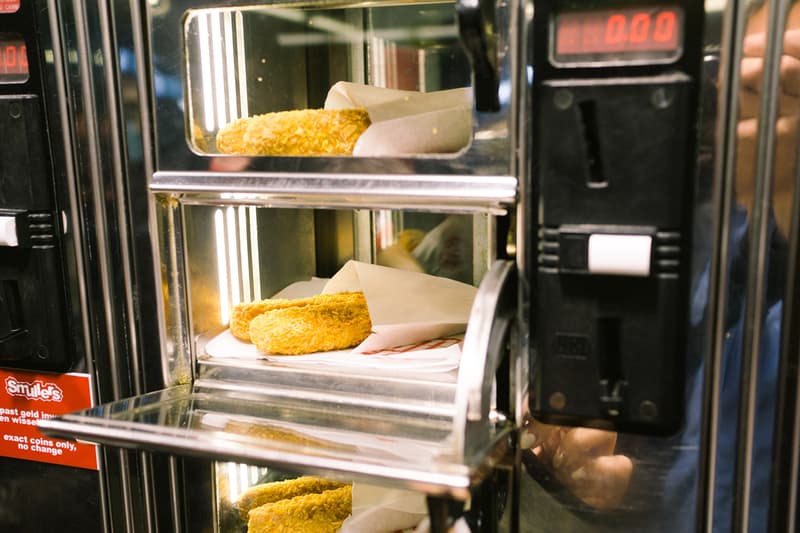 13 of 17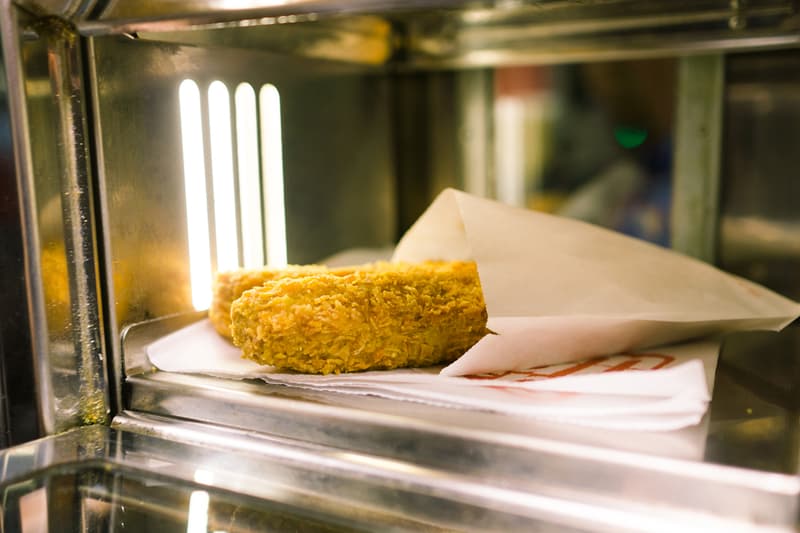 14 of 17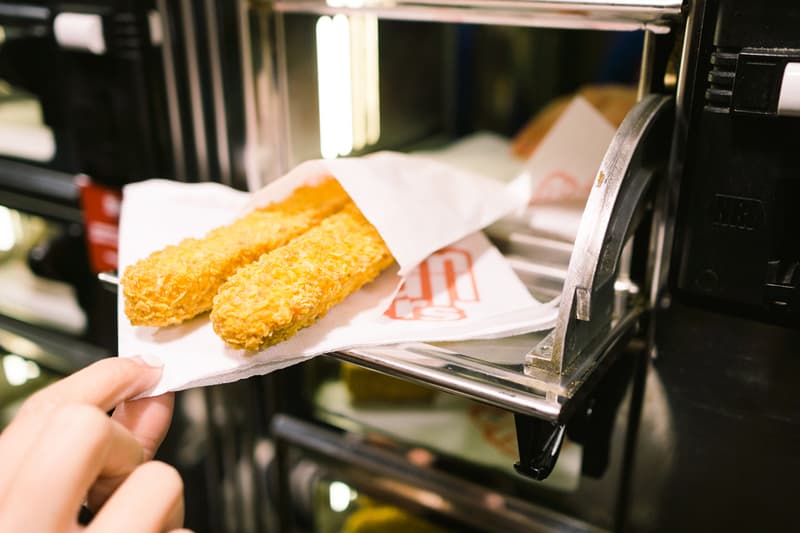 15 of 17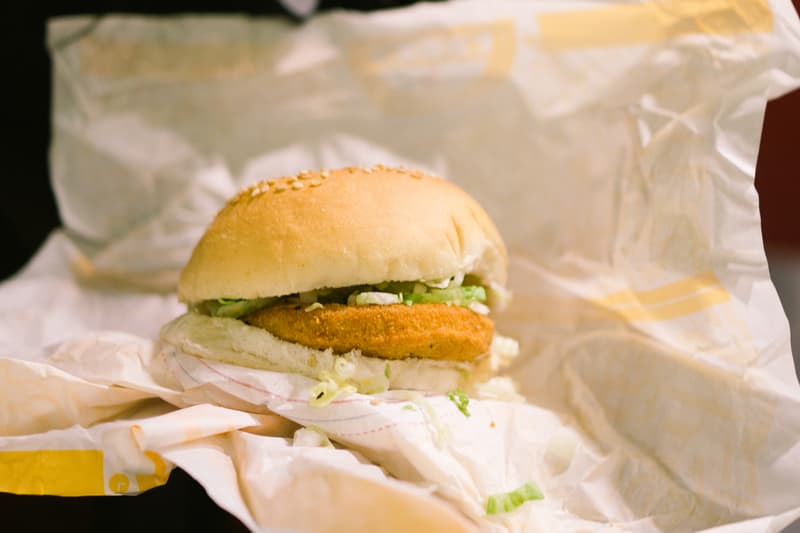 16 of 17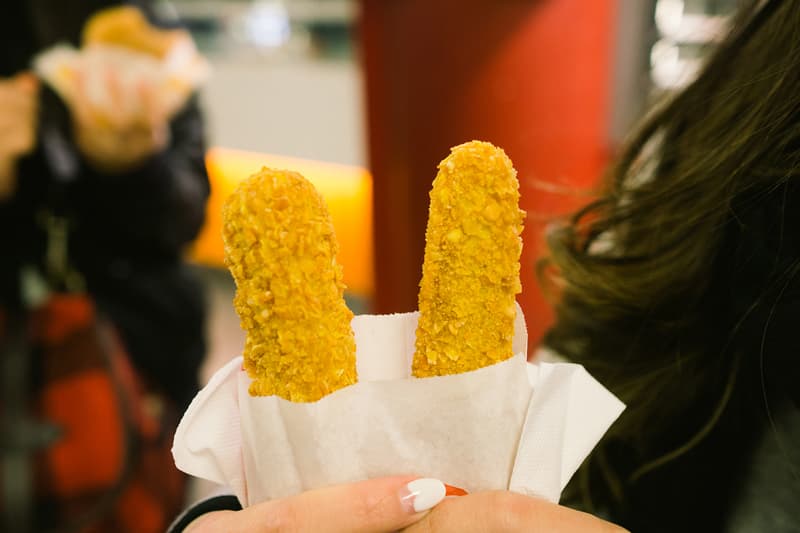 17 of 17
As if fast food wasn't already fast enough, the Dutch took it to the next level making fast food even faster by creating fast food vending machines called automatiek! Locked away behind little glass chambers are hamburgers, krokets, frikandel, Kaassoufflés and bami which I'll explain shortly. These little coin-operated compartments are usually lined up neatly in grids on a wall separating the customers from the staff responsible for replenishing each cabinet. Items such as ice cream, soda or any other non-compartmental items can be ordered at the counter. Change machines are also available if you need coins.
Now back to the food, here's a little fast food vending machine 101: classic fast food items including chicken wings, chicken fingers, fries and different types of hamburgers are available, but these are honestly pretty basic. It's all about the delectable deep fried Dutch goodies! Krokets otherwise known as croquettes, come in all shapes, sizes and flavors such as beef, veal, saté and vitaaltje (vegan)! Minced meat hot dogs called Frikandel are also interesting made of minced beef and chicken, spices, dried vegetables and potato. If you're into cheese, cop the Kaassoufflés which are essentially deep fried cheese soufflés! Lastly, Bami is an Asian-inspired hot pocket filled with Chinese noodles, vegetables and chicken!
Currently running the automatiek game are #2chainz by the names of Febo and Smullers. Both franchises are killing it with locations throughout the Netherlands. We put both Febo and Smullers to the test trying to determine which reigned supreme. Febo, pronounced Fay-bo is located conveniently in the heart of the city just off the main canals which just so happened to be about two blocks from where we were staying, whereas Smullers is located in one of the busiest train stations in the city, Amsterdam Centraal. Considering both menus are almost identical, I guess the fairest comparison is to break it down by each item.

Round 1: Burgers! After tasting both burgers at Febo and Smullers, I'd have to say the Smullers Kipburger #FTW. The Kipburger is essentially a chicken burger topped with mayo and lettuce similar to a McChicken.
Febo 0 : Smullers 1.

Round 2: Krokets! I was definitely feelin' the krokets at Febo more than Smullers. We sampled a few different flavors and Febo's were crunchy filled with a piping hot flavorful filling. My favorites were the creamy nutty beef saté and specialitje, Febo's specialty filled with minced beef, pork, spices, vegetables and onions.
Febo 1 : Smullers 1.

Round 3: Kipsticks! To be honest, I wasn't feelin' either Febo or Smullers Kipsticks. They were both slightly on the dry and bland side. Some sort of dipping sauce could have saved it though. If I had to choose one, I'd pick Smullers Kipsticks though since they had a nice crunchy crust on them.
Febo 1 : Smullers 2

Round 4: Kaassoufflés! Deep fried cheese-stuffed hot pockets, yes please! Both were good, but I just wish there was more of that delicious Dutch cheese! Febo's had a bit more cheese, so I guess I'll give this one to Febo.
Febo 2 : Smullers 2.

Round 5: Frikandel! Final round, minced meat hot dogs! I don't have a closeup of this one, but Febo's was the wiener. It was well-seasoned and had more flavor than Smullers.
Febo 3: Smullers 2.
There you have it! It was a tough call determining a winner, but I'd have to say I'm leaning towards #TeamFebo. Febo seemed to have tastier beef and pork items while Smullers offered better chicken items. In all honesty, they're both great and unique to the Netherlands, so hit them both up and taste for yourself!
Febo
Leidsestraat 94
1017 PE Amsterdam
Netherlands
Smullers
1012 AB Amsterdam
Netherlands
For our third installment of HYPEBEAST Road Trips, we continued our journey with cultural connector and creative Toon fan, Simon Wainwright, Nicole Fung of That Food Cray !!! and writer Joy Yoon (author of The Best Things to Do in Los Angeles: 1001 Ideas). We explored the known and unknown parts of Amsterdam to uncover new adventures and take a deep look into the culture of the city. It's preserving the old with the new, which serves as the idyllic and inventive background many associate with present day Amsterdam. Big thanks go out to Warsteiner, Onitsuka Tiger and the Dylan Hotel for their support in this opportunity.

Stay tuned over the course of the next few days as we highlight food, fashion, design and more. Check for more HYPEBEAST Road Trips adventures here.